Sydney solicitor convicted of drug offences removed from the roll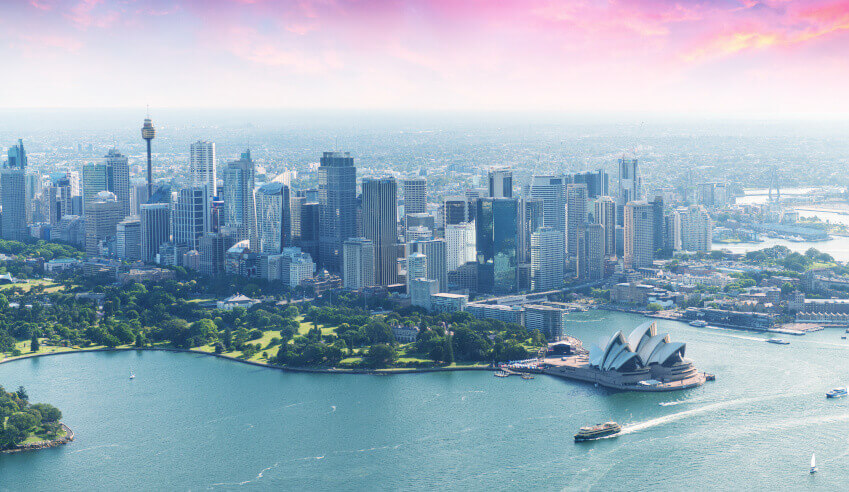 In a Court of Appeal case described by a presiding justice as one that "bears the hallmarks of tragedy", a Sydney-based solicitor has been removed from the roll, in light of his convictions for supply of prohibited drugs and subsequent imprisonment for four years.
Ugo Parente, who was admitted in February 2006, was arrested on Friday 26 June 2016, at approximately 1.00am, having been stopped while driving his car in the Eastlakes area of Sydney. Police searched his car and found a plastic bag containing 100 MDMA tablets, a litre bottle containing GBL, as well as another small container containing liquid GBL, and $3,000 in $50 notes on his person.
A subsequent search of his house following arrest by police uncovered more drugs in his bedroom and kitchen.
He was charged with a number of counts of supplying prohibited drugs, to which he entered pleas of guilty, together with three further counts on a Form 1. He was convicted on three counts of supplying prohibited drugs, and the Form 1 noted he had goods in custody ($3,000) and two counts of supplying prohibited drugs.
The sentencing judge noted that Parente was "hopelessly addicted to ice and other drugs" at the time of his arrest. Following that arrest and bail, he saw a psychologist who was able to assist him in overcoming his addition and remaining drug-free prior to sentencing.
In light of this, the sentencing judge made numerous favourable findings, including "genuine remorse; no previous convictions and excellent prior character; excellent prospects of rehabilitation including substantial rehabilitation prior to sentencing; and unlikelihood of reoffending."
However, the seriousness of the offending warranted a jail sentence of four years' imprisonment, with a non-parole period of two years, dated from 1 November 2016.
In July of last year, the Council of the Law Society of NSW sought orders declaring that Parente is guilty of professional misconduct, that he is not a person of good fame and character, that he is not a fit and proper person to remain on the roll, that he be removed from the roll, and that he pay the Society's costs.
In a joint judgment, Justice John Basten and Justice Anthony Meagher of the NSW Court of Appeal determined that Parente's "present unfitness to remain on the roll is not one which will end with the expiration of his sentence and it is not possible to say at what point it will end. In these circumstances, no order of limited duration is appropriate. The respondent's name should be removed from the roll".
In a separate judgment, Justice Paul Brereton said the "decline and fall of Ugo Parente bears the hallmarks of tragedy".
"A young man of considerable academic ability, a leader of and role model for his peers, captain and dux of his school, who was commended by a Prime Minister and a Premier for his commitment to and leadership of anti-drugs campaigns, and who as a young lawyer was sufficiently highly regarded by his peers to be elected president of his regional law society, was precipitated by the breakdown of an intimate relationship of five years – his first significant such relationship – and his professional representation of victims and perpetrators of child sexual abuse, into depression, experimentation with and then addiction to the drugs he had so despised, and finally to engaging in small scale dealing to sustain his habit. His performance at work declined; his employment by the law firm in which he had become an associate was terminated; he was arrested, charged, and for about five weeks refused bail," he said.
He further stated that "not every conviction – even resulting in imprisonment – is incompatible with membership of the profession", and that there is "very good evidence of rehabilitation".
However, Justice Brereton did cede that while Parente's "misconduct was not in the course of the practice of law, it was not without impact on others", and that he was financially motivated to fund his drug habit, acted with premeditation and that the misconduct had "some impact on his professional practice".
"In my view, his conviction, sentence and the criminal conduct which resulted in them, establish that Mr Parente is not a fit and proper person to be on the roll, at least so long as he remains under sentence, albeit on parole," he concluded.
"Accordingly, his unfitness being at this stage indefinite, an order for removal is appropriate. That said, this is not a case in which that conclusion should be regarded as foreclosing forever, or even for a lengthy period, a successful application for reinstatement."
Mr Parente was thus removed from the roll of Australian lawyers and ordered to pay the Law Society's costs.