Preparing yourself for maternity leave as a lawyer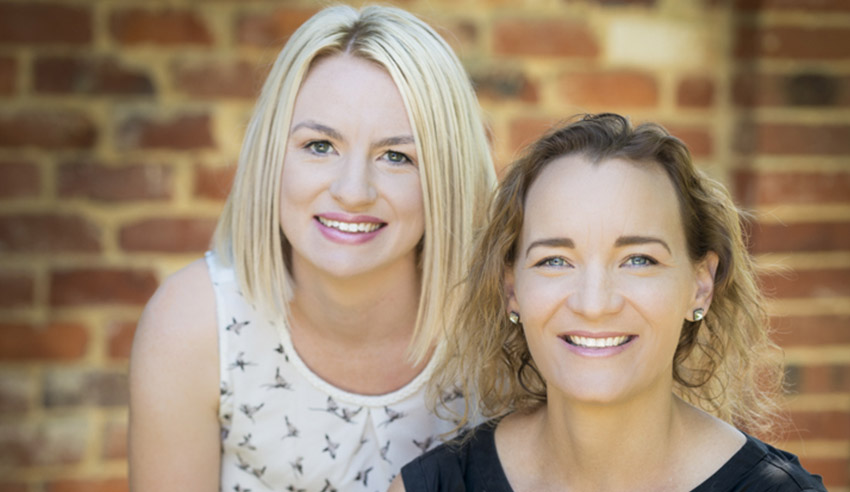 The taking of maternity leave sparks much personal joy but there isn't always an easy transition from finishing up work to taking time off, according to two Perth-based boutique lawyers.
Speaking to Lawyers Weekly, Birman & Ride senior associate Lucy Dickens (pictured, left) and 3D HR Legal director Joanne Alilovic (pictured, right) – who co-host The Juggle Podcast, an advisory show for parents to better manage their work/life balance – said there are a number of solutions and strategies specific to legal professionals when it comes to navigating maternity leave.
These can be boiled down to seven tips, the pair said:
Adequate preparation
"As a lawyer, especially in a senior position, we are often responsible for matters aside from day-to-day client work: everything from organising BD-related activities for clients to preparing tenders (which can take months of coordinating). These projects need to be planned out, taking into account your impending due date," Ms Dickens said.
"In my case, I was responsible for a precedent project that unfortunately was never completed due to the early arrival of my baby," Ms Alilovic added.
Handing over of clients
Whether you're taking a short or long period of maternity leave it will be necessary to hand over any clients that you manage and likely some of your work if it's of an ongoing nature, the pair advised.
"Although we know it happens, talking to clients on the phone or answering emails while you're in labour is not ideal," they said.
"We recommend discussing the impending departure date with your supervisor and agreeing with them at what point you will stop taking responsibility for work that may continue past your due date, to avoid more unnecessary handovers."
This can be particularly hard for lawyers working in competitive environments due to the pressures of keeping up billable hours and the concern of 'losing' your clients to someone else, they added.
Getting leave applications in early
Lawyers are busy people, and it can be tempting to think that applying for paid leave is a non-essential task that can wait until one more time on your hands when the baby arrives and one isn't working, they reflected.
"There is a high risk that won't be the case and the extra sleep deprivation will make it even harder to think about putting in applications for paid leave. Get it sorted before the baby arrives to cross one more job off your list," Ms Dickens and Ms Alilovic said.
Plan your maternity leave and try to stick to the plan
Decide how much maternity leave you want to use as a rest period (or time with older children) before the baby arrives, and how much you want to use with the new baby, the pair advised.
"As a lawyer, other factors that will influence this decision will include the current work projects you are involved in and whether they are likely to be completed before baby arrives, your seniority and whether or not there is someone in the office who can comfortably manage your workload whilst you are absent."
Keeping in touch
It is very common in the legal industry for women to remain connected to clients and some work matters during maternity leave, Ms Dickens and Ms Alilovic mused.
"The ability to 'keep in touch' can limit any concerns you may have about other staff members taking over your role with your clients, concerns that you might miss important updates in the law, or that your absence will make people forget about you and impact promotional opportunities," Ms Dickens said.
"Keeping in touch when on maternity leave was really important to me. I wanted to know what new issues my clients were dealing with, what interesting judgments were being delivered and the news of my colleagues at work. All these things stopped me from feeling like I was disconnected and forgotten," Ms Alilovic said in support.
Find an intellectual hobby
"As lawyers we are used to being busy and functioning at a high intellectual level. Swapping that for baby talk and nappies can lead to some mums feeling bored and useless. Knowing that most lawyers also like to be busy, we find that many of them choose a project whilst on maternity leave," the pair noted.
It might be a course of study, taking on a board position or something non-work related, they suggested.
Preparing others for your return to work
For lawyers, the best time to prepare your return to work is before you leave, the pair suggested.
"That way, you can specifically tell your clients when they can expect you back, and it can limit any anxiety you may have about being away from work. Having said that, babies have a way of disrupting plans so try to be flexible in your approach," they said.