How south-east Asia helped me find myself as a law student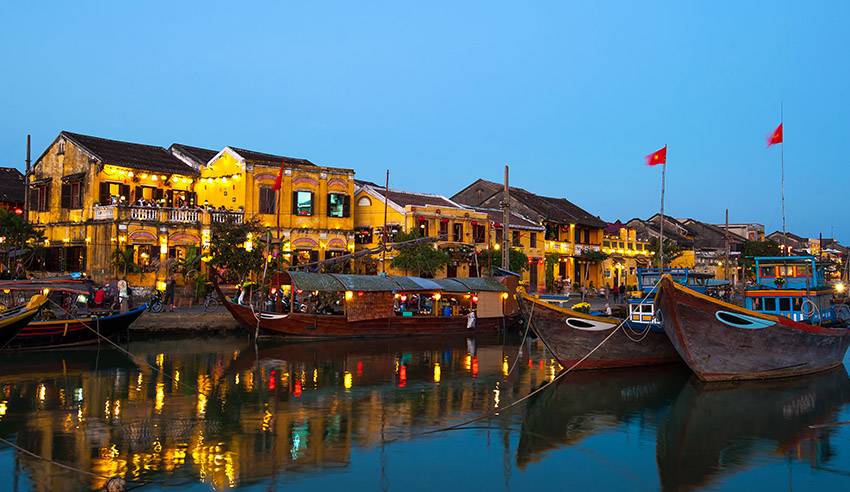 You don't have to know when you start law school what it is that you're going to do with the rest of your life, writes Flynne Tytherleigh.
I still remember the morning I received that long-awaited text message with my ATAR. It was 6.30am when my mother crept into my bedroom, but I had been awake since just before 5.00am. The palms of my hands and soles of my feet were clammy, my nightie stuck to my skin with sweat and my stomach churned with the nerves of two long years putting it all on the line to get into law school.
When it finally graced my inbox, I was overjoyed. Even today, words cannot describe how unfathomably overwhelmed I was when that number set me on the path to working at the UN in the position of 'Amal Clooney' (whom I so desperately wanted to be) and making a difference in the world (which I had so desperately wanted to do).
The long nights writing essays about Eddie Mabo or the Australian political system, memorising my Japanese detailed study and knowing every single kind of maths problem which had been asked on the Further Mathematics exam over the last 10 years had paid off. I felt like I had won, and I entered the next phase of my life feeling like an absolute queen.
It took about twenty minutes into attending my first class of my Arts/Law double degree to realise that everyone doing subjects flavoured with human rights or international relations alongside their law degree wanted to be Amal too. Although maths wasn't my strong suit in high school, it didn't take me long to realise that there were not enough coveted spaces in the UN to accommodate the large pool of hopeful Amals surrounding me.
After this realisation, I no longer felt like I knew the way through my law degree. I felt like I was drowning, and it was just so blatantly obvious to everyone around me. I bounced around different legal opportunities, paid and unpaid, desperately searching for the beacon of hope shaped like a field of the law I oozed passion for. But as my dad would say, 'no cigar'.
For the many years of law school, I tried so hard to make myself love it, or at the very least, enjoy it. I had put in so much hard work that the possibility that I didn't enjoy it or want to be a lawyer terrified me. I worried so much about law school and a subsequent legal career living up to my expectations that I lost sight of what I actually wanted for my life.
As I neared the end of my degree, spat out by the clerkship process and still unsure and unenthused by any particular pathway in law, I decided to do what many Millennials do and booked myself on a soul-searching trip to South East Asia. I thought, if I can't hack it a law student right now, why don't I do something totally different and teach. So, I applied to be a volunteer English teacher in Ho Chi Minh City.
Very unlike the beginning of my law school journey, my time in Vietnam started in the worst possible way. I found myself at 1am in Saigon desperately searching for the representative from my volunteer organisation who had failed to show up at the airport; the emergency '24 hour' phone number was out of service; I was unknowingly ripped off by a taxi who took me down a dark alleyway only to be greeted by the entire rodent cast of Ratatouille; I racked up a $300 bill calling my parents in tears; and after being taken to what was either a crack den or a brothel by a different taxi driver, I dragged my now muddy suitcase and broken dreams back to the airport and begged the staff at the Ibis Hotel through tears to give me a room at 4am. It was less than ideal.
After my baptism of fire into this city, I had absolutely no expectations of what the next five weeks would hold for me. All I thought was that it simply could not get any worse.
Despite thinking I was going to be volunteering with little kids, I was placed in an adult English centre half an hour away from where I was staying. I taught two, two-hour classes per day to groups of five to thirty-five students. Some had travelled from the remote Mekong region just to attend these classes, others brought their kids along. Although they came from so many walks of life, everyone was so eager to learn English and be exposed to new people.
Unlike anything I had ever experienced in any law job or subject at university, I genuinely enjoyed turning up to my classes every day. I eagerly anticipated the next day by preparing useful and different vocab for students who wanted more of a challenge. At 3pm when the day was over, I felt my heartstrings pull as I left the classroom and my students scattered through the frenzied city as the sun glowed a beautiful orange. I sought out Australian foods from every single supermarket I could find in Saigon so I could share my culture with the students.
I loved feeling like I was helping people to grow their skills and reach goals which they would only be able to with English language skills. I felt like I was part of something amazing.
No longer was I experiencing this immense and nagging feeling that my life was being wasted on something I had grown to resent over the years. After four years of law school and six years of high school, I felt like I was finally reaching my goal of making a difference (even if it wasn't as Amal Clooney). And at the ripe old age of 22 and with zero expectations or pressure, I realised what was like to do what I loved.
While this may simply sound like I had a good holiday, it did teach me a lot about the power of expectations. After two years of putting my life on hold to get a four-digit ticket into the 'best thing' in my life, it really was no wonder it didn't stand a chance at living up to everything I wanted it to be.
I think a lot of this has to do with having to choose a pathway at 17 or 18, a time in my life where I was still coming to terms with the identity of Gossip Girl and the angst of being a teenager. Maybe having to lock ourselves into a life plan when the biggest decision we've locked ourselves into is a phone contract is the cause for our distress when we realise it's just not for us.
If you're feeling a little lost right now, irrespective of where you are in your journey, rest assured that you'll get there. You don't have to know when you start law school what it is that you're going to do with the rest of your life. Hey, you don't even know what you want to do with your life at the end of law school. But even if you don't know, become another Millennial 'changed' by a trip to south-east Asia. I don't regret it, elephant pants and all.
Flynne Tytherleigh is a law student at Monash University.