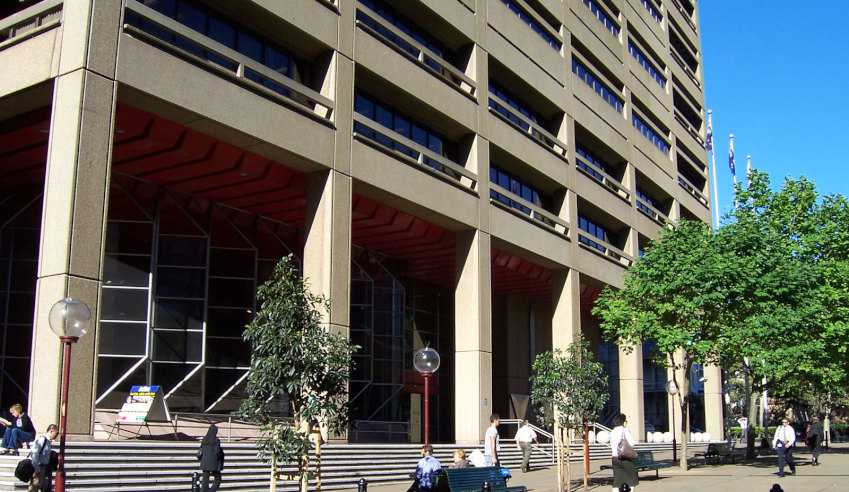 The principal of a boutique firm in northern NSW has been ordered to pay $170,000 in damages to a former employee over "relentless" sexual harassment, in what the Federal Circuit Court described as "a very grave example" of such harassment.
Owen Hughes, the principal of Bangalow-based boutique firm Beesley and Hughes, was found by the Federal Circuit Court to have "unequivocally" engaged in conduct "that the law of sexual harassment seeks to eliminate".
Catherine Hill, who was admitted to legal practice in April 2015, began working for Mr Hughes the next month as a paralegal.
The sexual harassment listed in evidence included inviting Ms Hill on a work trip to Sydney during which Mr Hughes saw an "opportunity" to "see if he could begin a sexual relationship" with her, and "tried his luck" by surreptitiously entering the Applicant's bedroom in his underwear. His objective was to have some form of sexual liaison with the Applicant that night. His excuse that he needed to be inside because he would be "eaten alive" by mosquitoes represents an entirely "dishonest attempt by the Respondent to hide his true motivations", the Court noted.
He then "tried again the next morning to engage inappropriately" by "entering into and remaining in the Applicant's room... hop[ing] that he would see her naked (as she was clothed only in a towel) or to watch her get dressed". His excuse that he thought that he left some papers in her room again reflects a dishonest attempt to hide his true motivations — motivations that are "entirely sexual".
After the Sydney trip, Mr Hughes "coerced hugs" from Ms Hill on a number of occasions by "blocking her exit and putting her in a position where she felt she could not decline".
"The power imbalance evident here (between employer and employee, senior and junior and male and female) is mind-boggling," the Court said.
In addition, there was a "bombardment of emails", despite Ms Hill making it "abundantly clear" she was not interested in a relationship outside of the professional realm, which contained "veiled threats that her employment depended upon her entering into a sexual or romantic relationship".
The Court noted that given her family situation — "on that is familiar to many divorced women with children" with "limited career opportunities" — her decision to remain in the role was "entirely reasonable".
Ms Hill was found to have suffered a psychiatric injury because of Mr Hughes's conduct, and that her "personality profile has been significantly and adversely impacted". Further, she has required ongoing psychological counselling and treatment that will continue into the future.
The sexual harassment, the Court found, was "relentless", in which Mr Hughes took advantage of the "vulnerability" of Ms Hill.
The "intertwining" of her employment status with his desire to have a sexual relationship was "particularly sinister", the Court added.
"The Respondent is a solicitor who not only should know the law but should conduct himself in a very high standard befitting of his position in society. The Respondent is supposed to uphold the law. The law prohibits the very behaviour in which the Respondent, a lawyer, indulged."
His conduct "is a very grave example of sexual harassment", the Court said.
In his statement, Mr Hughes "attempted to put the blame for his behaviour" on Ms Hill being "flirty and coquettish" and said she wore "alluring dresses to the office". Her counsel described this as "slut shaming", a term the Court opted not to use, but instead described the claims as "utterly outrageous".
"It is the mark of a bygone era where women, by their mere presence, were responsible for the reprehensible behaviour of men," the Court responded.
Mr Hughes was ultimately found to have sexually harassed Ms Hill and ordered to pay her damages in the sum of $170,000 by way of compensation for loss and damage suffered.
This email address is being protected from spambots. You need JavaScript enabled to view it.