Should law students make 5-year plans?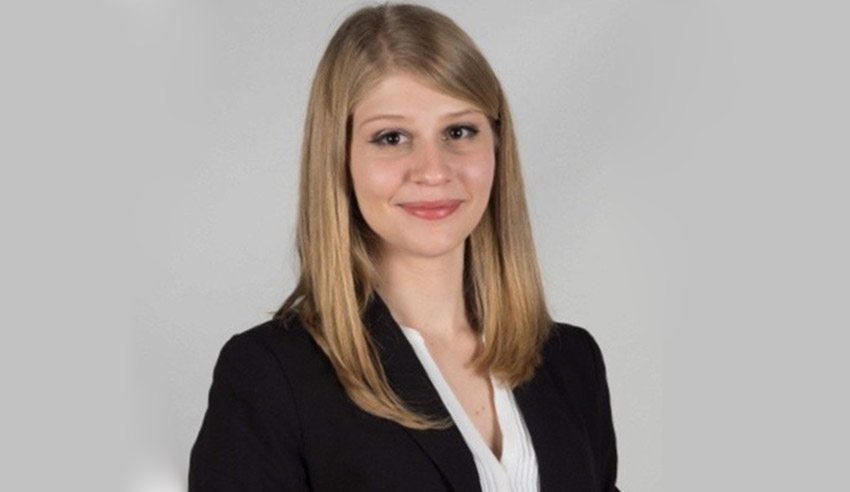 My experiences lead me to ponder whether it's worth investing our time in crafting opportunities based on a five-year plan around that we probably won't stick to anyway, writes Flynne Tytherleigh.
It's official, I've got less than a week of university to go. I can almost count the number of classes I have left on one hand; I applied to graduate the other days. After just over four and a half years of slaving away, my number is finally up.
The other day, I was fortunate enough to attend a lecture given by the Dean of Monash Law, Bryan Horrigan, about careers while studying at Monash's Malaysia Campus. What an opportune time, I thought, knowing that the time was coming where I'd have to face the music and decide on some kind of career pathway, or at the very least, career step.
Through his esteemed career, Professor Horrigan described how he went from being a law graduate to doing further study at Oxford then pursuing the Bar before consulting, soliciting advice while dabbling in academia to now running one of the premier law schools in the country. You could say he's a bit of a busy man these days.
One of the key pieces of advice which came out of his address was that we need to start thinking about the next five years so we can do things now to maximise the opportunities afforded to us in the next five years.
For example, if you see yourself wanting to be a criminal lawyer in the next five years, go and get some experience in a criminal law firm and do helpful criminal elective subjects. Commit to some kind of pathway and make yourself the best candidate for this pathway while you're still at university, Professor Horrigan advocated.
For the law student who knows the direction they want to go in, this is fantastic advice. University is the ideal time to gain useful and insightful experiences through paralegal jobs, barrister shadowing, clerkships, volunteer placements and elective subjects. And when I look at my friends and peers who have found their passions in areas like taxation law or sexual violence advocacy, I can't think of better advice I would give them.
Admittedly, I have always been a five-year plan kind of girl. I love the certainty which comes with thinking that I know the general direction of the next 1825 days. When I was little and in love with every Disney Princess ever, my plan looked like singing in a forest, meeting a prince, growing a mermaid tail and then getting married underwater with all of the fairies which I could (apparently) see.
As I got older, my five-year plans evolved to include everything from big white weddings with the perfectly dreamy Joe Jonas to having a villa somewhere in Spain and being Amal Clooney on the side.
Nowadays, I've swapped Joe Jonas for a Bernese Mountain Dog named something cute who I'll walk to the farmers market on Saturday mornings and traded my Spanish villa for a cosy flat with travel photos on the walls and a bookshelf full of self-help books and memoirs. I want to travel the world, see a thousand stars in the night sky and grow my collection of indoor plants.
While my five-year plans have evolved over the years, I know all these things can tangibly happen in the next five years if I want them to.
But when it comes to my career, I draw a blank. I've spent the last four and a half years of my law degree trying things, realising those things weren't for me and moving onto other things. Wash, rinse, repeat and no epiphany moment which would grace the cover letter I'd soon address to graduate recruiters and convince them that I was the perfect, must-have candidate for their entry level job.
My transcript is a dog's breakfast ranging in marks from passes to high distinctions in everything from the driest commercial subjects to sophisticated international law electives and even a thesis unit chucked in there. There is no neat narrative which explains my law journey.
So, what does the law student who has spent their degree going through a process of elimination only to get to the end of 168 credit points with no clue about a five-year plan do? Whose transcript narrative doesn't fit into a neat, easily explainable narrative?
In a state of panic and unsatisfied with my mother's answer of 'we all just work it out', I started asking friends, co-workers, my mum and anyone who would answer my messages about whether they had thought about a post-graduation five-year plan. And, much to my relief, most of them said no.
I heard stories from friends about how they thought they really wanted to practice one area of law then rotated through another area and really enjoyed that instead and that's where they stuck. One friend told me about all his mates from law school and how none of them are actually doing what they said they wanted to do in law school, some going into completely different fields. My best friend told me that she had post-graduation goals but not a post-graduation plan. Another friend told me he practiced law to allow him to pursue his creative passions outside of work.
Of these friends, all of whom I regarded wildly successful at what they did measured on a scale of their overall satisfaction rather than on metrics like job title or salary, none of them had five-year plans. They tried things, weighed up the pros and cons of what they were doing, and either stuck at it or went in a different direction.
This leaves me wondering whether it's worth investing our time into crafting opportunities based on a five-year plan around that we probably won't stick to anyway. But I've come to realise that the 'five-year plan' we create at university is probably just as malleable as my plan of running away and eloping in the lost city of Atlantis after singing in the forest. And prematurely pigeonholing yourself into a career for the sake of a five year plan is probably a riskier move than approaching life without a five-year plan.
With that in mind, I think the most productive thing the clueless soon to be graduate (read: me) can do is to commit to the process of elimination. Very clearly articulate what you don't want to do and what you don't like, and just keep trying until you find the happy medium of a career you don't hate, and may actually like, which affords you all the other things you want to achieve in life.
Because in the end, the careers we admire are those which are beautiful in their chaos, intrepid in their journey, and have achieved things which nobody would ever have thought to write into in a five-year plan.
Flynne Tytherleigh is a law student at Monash University.