Former LSC investigator found guilty of unsatisfactory professional conduct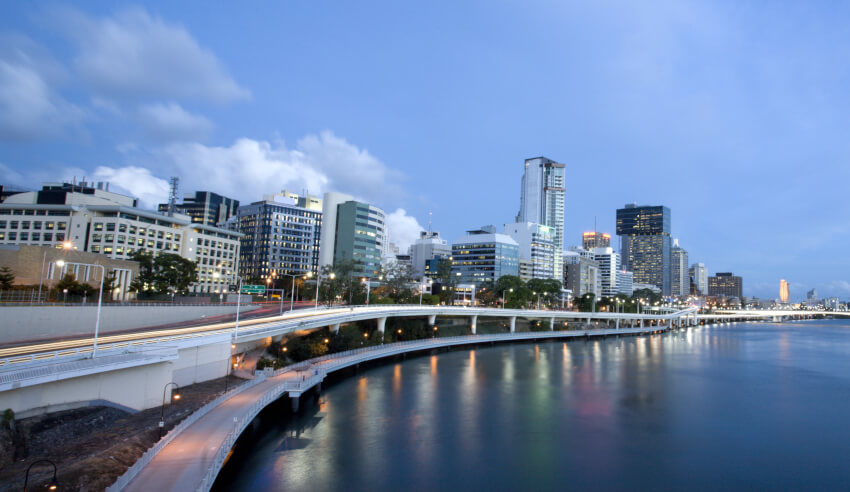 A Queensland-based lawyer, who was employed as an investigator with the state's Legal Services Commissioner, has been found to have failed to comprehend evidence which defeated a charge against a lawyer under investigation.
Kylie Maree Astley, who was admitted in 2008, was employed by the Queensland Legal Services Commissioner (LSC) as an investigator and was assigned to conduct an investigation into a solicitor, Russell Leneham, and ultimately prosecute a discipline application against him.
It was the first file that she had prosecuted for the LSC and marked the "first significant litigation in her career". She noted that, in her experience, "an investigator was not usually assigned to prosecute a complaint they had investigated".
The conduct
In November 2012, Ms Astley received a copy of the complainant's client file, which included a letter from Mr Leneham from 2008 enclosing duplicate copies of a "costs disclosure and a costs agreement", a copy of a "conditional costs agreement (estate litigation)" and a copy of a "costs disclosure (conditional costs – estate litigation)".
Despite the existence of these documents, when briefing counsel to review the draft charges for a discipline application against Mr Leneham, Ms Astley did not include the 2008 costs agreement or the 2008 costs disclosure in the brief.
As a result, counsel drafted a charge against Mr Leneham that alleged "a failure to make costs disclosure" in accordance with legislation.
Ms Astley then included those two 2008 documents in an exhibit to an affidavit she filed, with the discipline action proceeding to hearing without any amendment to the charge, despite Mr Leneham "having drawn to [her] attention on four occasions that there had been a timely costs disclosure and that the LSC held evidence of that".
When called to give evidence at the hearing, Ms Astley admitted under cross-examination that "she had not properly comprehended the 2008 costs agreement or the 2008 costs disclosure", and the charge against Mr Leneham was then withdrawn.
Consideration of the conduct
In discussion of Ms Astley's actions, the Queensland Civil and Administrative Tribunal observed that in her affidavit, she had detailed the "difficulty she had with the Leneham matter".
"She states that she incorrectly believed the 2008 costs agreement to be a copy of a later 2010 agreement. She admits that she did not know how to handle Mr Leneham's robust defence and notes that senior colleagues also considered him to be one of the most difficult litigators the LSC dealt with during her employment," it said.
"To her credit, the respondent does not seek to minimise, excuse or justify her conduct. She candidly recounts and admits her failings in prosecuting the matter. She explains that she became hardened to Mr Leneham's submissions, as she considered a number of them to be without merit, and as a result did not properly consider them all, including those asserting that timely costs disclosure had been made in 2008."
"The respondent says that she regrets this and acknowledges that she should have maintained a more open mind in respect of all Mr Leneham's submissions," the Tribunal noted.
Characterisation and orders
Ms Astley "failed continuously over a period of 12 months to properly comprehend the evidence" in the prosecution against Mr Leneham, the Tribunal found.
"This was despite Mr Leneham having drawn the existence of the documents which defeated the charge to her attention on four occasions during that time, annexing copies of the costs disclosure documents to his affidavit and making page references to where they appeared in the respondent's affidavit," the Tribunal said.
"There is nothing before the Tribunal to indicate that this mistake by an inexperienced practitioner was dishonest or the fruit of a malicious motive. To her credit, the respondent frankly admitted that she had failed to properly comprehend the evidence. It is clear that she only came to realise her error when she was cross-examined on this point in the Leneham hearing."
It is also clear, the Tribunal continued, that she should have been better supervised, as such supervision could have led to an earlier identification of the error "and significantly lessened its impact in this matter".
"Nevertheless, the respondent's failure was serious and continuing. In the Tribunal's view, it amounts to an appreciable departure from the standard of competence and diligence which a member of the public is entitled to expect of a reasonably competent legal practitioner," it held.
"The public is entitled to expect that a legal practitioner will properly read and appreciate the material relevant to their case and take steps promptly to deal with any errors brought to their attention. The failure to do so over 12 months, despite being alerted four times during that period, is a sufficiently substantial departure as to warrant characterisation as unsatisfactory professional misconduct."
In discussion of orders, the LSC conceded that personal deterrence is not an issue in this case.
"Being confronted with her errors in cross-examination during an open hearing would have been a harrowing experience for an inexperienced junior practitioner. The Tribunal accepts that the respondent would be unlikely to commit a similar error and notes that she has expressly stated that she has no intention of returning to a position involving prosecutions," it said.
As such, she was found to have engaged in unsatisfactory professional conduct and ordered to pay a penalty of $750.
The case citation is Legal Services Commissioner v Astley [2019] QCAT 274 and is available on AustLII.