Goodbye job applications, hello dream career
Seize control of your career and design the future you deserve with
Class action filed against Woolworths by 7,000 employees for $620m in unpaid wages
Adero Law has filed a class action in the Federal Court against Woolworths alleging "underpayment and systemic wage theft", to the tune of more than half a billion dollars, on behalf of over 7,000 current and former salaried employees.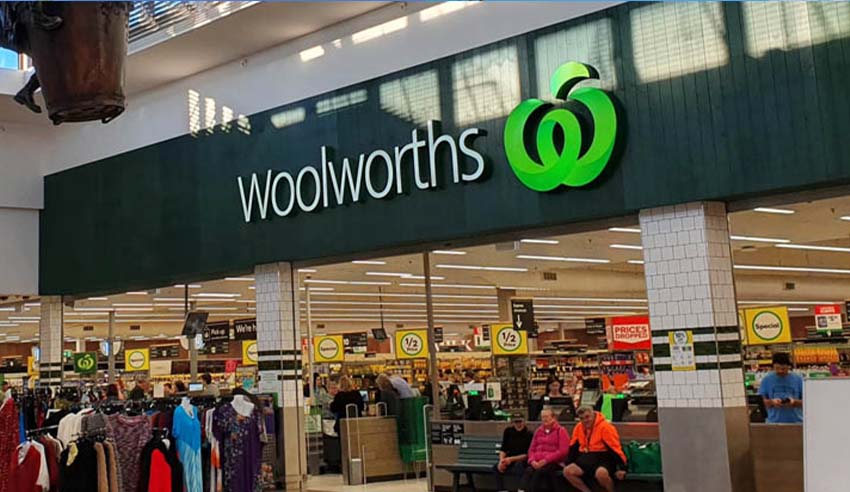 The action, filed last Friday in the Sydney Registry of the Federal Court, was launched by Cameron Baker – a former night fill/replenishment manager at Woolworths Camberwell – as the lead claimant and thousands of other workers for the supermarket giant.
You're out of free articles for this month
To continue reading the rest of this article, please log in.
Create free account to get unlimited news articles and more!
"This claim directly strikes at the longstanding, industry-wide problem of large corporate employers taking advantage of staff merely because they are paid a salary," said Adero managing principal Rory Markham.
"Woolworths and other large retail employers have either deliberately, or negligently failed to pay their salaried staff in line with the Retail Industry Award".
In a statement, the Canberra-based law firm said that Mr Baker has lost trust in Woolworths' ability to accurately pay back all employees for loadings, penalties, allowance and most importantly, overtime hours worked but not paid, and that he could be owed over $150,000 in respect of overtime hours worked, but not paid across his five years of employment with Woolworths.
"On 30 October 2019, Woolworths Group announced an internal review found that by its own estimation approximately 5,700 salaried store members working in its Woolworths Supermarkets and Metro stores have not been paid in accordance with the General Retail Industry Award," Adero continued.
"Woolworths later confirmed the estimated total cost of 'remediation' to be between $200 million and $300 million which is said to cover all underpayments owing to salaried staff within the Woolworths Group (including Supermarkets, Big W, BWS etc.) since 2015."
"Woolworths claims that 'none' of the 145,000 workers presently employed under an enterprise agreement are affected by the self-audit currently in progress. The quantum of underpayment of per-worker, per-year basis has been reported as $5,2007," Adero continued.
"Woolworths [is] reported to have commenced their internal review in February this year 'when a handful of managers questioned why they were paid less than [the (less experienced) employees they were managing]'. Cameron Baker was one of those 'handful' who spoke up."
VIEW ALL
Adero has submitted the following four-pronged argument: that the six-year statutory limit to claim underpayments is reducing the claim value each day; that underpaid workers deserve penalties in addition to basic entitlements; that there is currently no accountability; and there was inadequate record keeping.
"Based on 12 months of due diligence investigations, Adero considers that the underpayments disclosed by Woolworths to date substantially understate the wages owed which Adero estimates at $620 million," the firm said.
"This underreporting is likely due to errors in the principles that are applied within the Woolworths self-audit and the fact that Woolworths, in many instances, failed to keep accurate time and attendance records as required by the Fair Work Act which hinders the identification of overtime hours worked."
In a statement issued yesterday, Woolworths Group said it had received notification of the class action, and that on 30 October of this year, it had "committed to fully rectify all payment shortfalls to current and former salaried team members across the [group], including interest and superannuation contributions, as soon as possible".
"In keeping with that commitment, Woolworths Group continues to work towards making interim payments (including superannuation contributions and interest) before Christmas, to affected current and former salaried Supermarkets and Metro store team members for the two years reviewed to date (September 2017 to August 2019)," it said.
"In the context of its commitment to fully remediate all affected salaried team members, Woolworths Group believes the class action proceedings are without merit. Woolworths Group will fully defend the proceedings."