Lawyer imprisoned for robbery struck off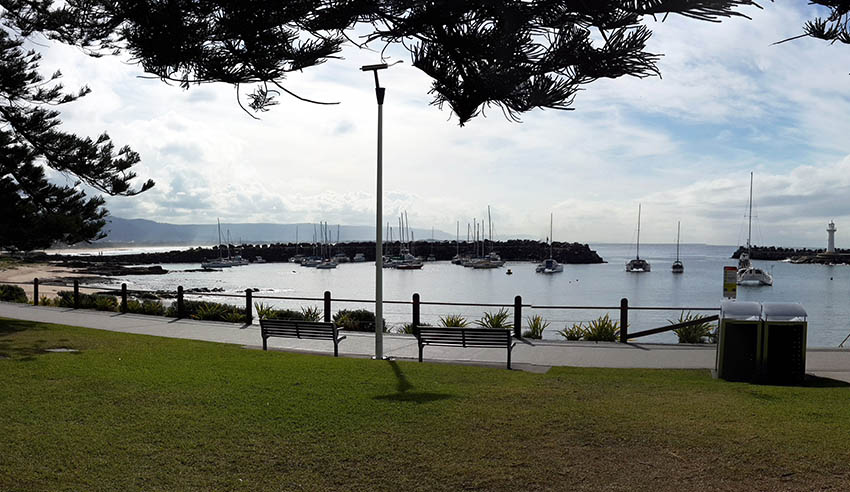 A Wollongong lawyer, who is currently imprisoned for multiple offences including armed robbery, has been removed from the roll of practitioners in NSW.
Michael Arthur Hislop, who was admitted in 2013, was arrested and charged in August 2017 with two counts of armed robbery after holding up bottle shops in Warrawong and Unanderra respectively. At the first opportunity, he pleaded guilty in the Local Court at Wollongong and was subsequently sentenced to two years and six months' imprisonment, with a non-parole period of 14 months.
In July 2018, he notified the Law Society of NSW of the charges, his guilty plea, conviction and sentence.
In October of that year, he was released on parole, but in February 2019, he was again arrested on two counts of robbery, following offences committed at a Travel Money Oz currency exchange store and an Allied Mart convenience store, both located in Sydney's CBD.
His parole was revoked, and he was taken into custody. He again pleaded guilty at the first opportunity, in Local Court at Central, and he was subsequently sentenced to imprisonment for three years, with a two-year non-parole period.
He will next be eligible for parole in February 2021 and will remain under sentence until February 2022.
In January of this year, the Law Society of NSW commenced proceedings to have Mr Hislop's name removed from the roll of practitioners, seeking a declaration that Mr Hislop was not a fit and proper person to remain on the roll of Australian lawyers.
In its judgment, the NSW Court of Appeal said: "It is of course clear that unfitness may be manifested by conduct not directly connected with professional practice, because such conduct may show that the practitioner lacks requisite personal qualities for membership of the profession, including that a lawyer be of 'good fame and character'."
"Conviction for a serious offence, particularly if accompanied by a sentence of imprisonment, is often incompatible with 'good fame and character', not only because of the underlying conduct, but also because of the public disgrace involved."
The commission of and conviction for the latter offences, the Court continued, "puts beyond argument" that Mr Hislop was not a fit and proper person to remain on the roll.
"The commission of such offences, terrifying as they are to their victims, and involving use of force or the threat of force to intimidate for personal gain, is prima facie incompatible with the qualities required of a legal practitioner," it held.
"The reoffending in February 2019 unfortunately shows that addressing these issues for Mr Hislop will not be at all easy, and when, if ever, he can achieve such rehabilitation that he will regain fitness to practice cannot currently be predicted, let alone known."
"Thus, as he conceded, his commission of and conviction for these four offences – and in particular the last two while on parole in respect of the first two – demonstrates present unfitness to practice, which is at this stage indefinite," it continued.
The Court went to great lengths to explain the circumstances that led to Mr Hislop's offending and imprisonment.
He grew up in The Children of God cult, the Court noted, which "propagated an apocalyptic message" and "sanctioned adult-child sex". Mr Hislop was taught, it said, "that it was 'natural and normal for adults to have sex [with] children'".
Upon leaving the cult, he "encountered significant issues in adjusting to life" but made efforts to integrate. Upon his arrival in Australia from North America, he engaged social work professionals "whose intervention contributed to significant reformation in his life".
However, he deteriorated in late 2016, the Court continued, following issues with his brother, separation from his wife and loss of his job, which led to heavy drinking and drug use.
That he was able to be admitted to practice as a lawyer at the age of 35 was, the Court said, a "remarkable achievement, given the circumstances of his childhood".
Mr Hislop "has suffered greatly during his life", the Court mused.
"His childhood was grossly marred by the abuse to which he was subjected within a closed group or sect of which his parents were leading members and into which he was born. When he managed to extricate himself from that environment as a teenager, he had none of the skills and experience needed for normal living in the world," it said.
"Nor did he find, at least initially, any form of stability that might have assisted his healing and growth. But he was intelligent and resilient. It is to his great credit that he applied himself, earned several university degrees, qualified as a lawyer, obtained work as a solicitor, married and became the father of two children."
"Regrettably, his path was not smooth: his childhood experiences and the great damage they had caused continued to weigh heavily on him and to affect his emotional wellbeing. He could not shake off substance dependencies and ultimately entered upon the course of criminal conduct that has now caused him to be excluded from membership of the legal profession."
The full citation for the judgment is Council of the Law Society of New South Wales v Michael Arthur Hislop [2019] NSWCA 302 and it can be found on Caselaw NSW.