How to build brand equity (and get noticed by the right clients)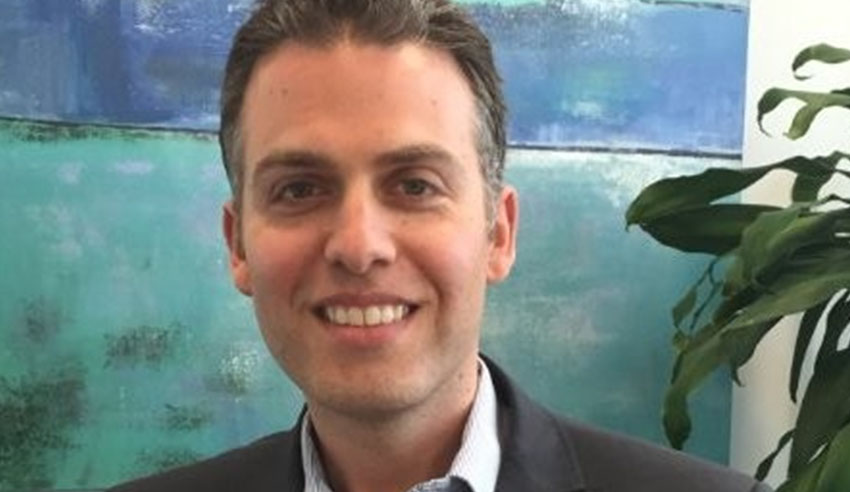 There's a progressive paradigm shift in the boutique legal sector with the profession increasingly investing in building their firms' reputation as a company, rather than a group of individual entities, writes Anthony Hersch.
The foundation of a business' reputation is its brand equity: the "value premium" associated with the brand. Contrary to popular belief, brand equity isn't just a fancy logo, or some great visuals on a website. It's far more complex, encompassing all the points of interaction a client has with your company that impact conscious or subconscious bias.
Sounds airy? It is to an extent, as conceptually, brand equity is quite esoteric and famously hard to measure. Though its impact shouldn't be underestimated. The reason brand equity is important is that it affects clients' perceptions, engagement, and choices. In real terms this means which type of clients you attract, and how qualified they are (i.e. whether they're aligned with your speciality, and what expectations they have throughout the engagement [whether that be billing, communications, and so forth]).
Accordingly, sending the right cues through a curated brand equity is the ideal way to appeal to the right client profile for your practice with aligned expectations, which in turn can positively impact the overall experience for all involved, as well as contribute to boosting ROI.
The good news is that an established framework can be implemented to manage brand equity actively. A paper published in Forbes, "Building Brand Equity", explores how to build a dynamic and robust brand equity by recognising the key influences that shape client's expectations and decisions. According to marketing professor and author, Kevin Lane Keller, this can be categorised into identifying the below four areas:
1. Salience: 'Who are you?'
The first level of brand equity deals with your brand's identity and how people recognise it (otherwise known as "brand awareness"). To start, question your salience: does your brand achieve "cut through" – meaning is it distinctive and memorable? And is it distinctive and memorable for the right reasons? To litmus test this, identify how you would like your brand to be perceived, then ask loyal customers and trusted industry associates how they view your company (spoiler alert: there are always gaps).
Use this process to gain insight into what areas to be adjusted or tightened. Common discrepancies that are relatively simple to fix include ambiguity about specialisation, billing, and the matter process. More complex feedback often relates to the visual identity, which is harder to quantify, such as feeling "too expensive", "not established", "not professional", etc. Another common chestnut: "I just don't like it" (or "I like it" to be polite). To address, probe more deeply into the "why" and drill down into the specifics.
2. Meaning: 'What are you?'
Meaning revolves around the classic messaging matrix of the "who, what, where, when, and why". It's easy to focus on semantics, but again challenge yourself to explore the "why" as this is what gives the firm "heart" (and before you jump ship, there's a fiscal advantage to this approach as "heart" is authentic, instills trust and escalates engagement – which is the first step to client conversion). Be aware of not only what you're communicating, but how it's delivered.
Be clear about what your brand means and stands for, and ensure that this is reflected through "performance" and imagery. In this context, "performance" refers to how you meet the practical needs of your clients (such as matter type, process, pricing, etc). Conversely, imagery relates to how your brand meets a client's psychological needs. The fusion of these elements creates your brand's personality (and a brand with "personality" has "salience" [and salience is the first step for building solid brand equity]).
3. Response: 'What about you?'
This tier of brand equity relates to how people feel toward, and respond to, your brand. Rather than the impossible task of anticipating others' emotions, focus on building trust in your brand. Start with content. Consider the tone as well as the language, and critically assess whether the messaging is direct, transparent and easy to understand (this avoids the perception of feeling "sold to" or "misled", which can be the consequence of vague messaging).
Also, keep in mind nothing breeds confidence more quickly than setting precedence with client testimonials and case studies. This powerful tool builds credibility and quickly "legitimises" your business.
4. Resonance: 'What about you and me?'
The final and most significant level of brand equity is "resonance", which refers to the connection clients have with your brand. This emotional affiliation builds loyalty, inspires customers to share their experiences, and connect others with your firm. Not surprisingly, it's also the hardest state to reach, but tremendously valuable. Demonstrating authenticity, focusing on high levels of service and communication, and consistently demonstrating respect and empathy are good ways to achieve resonance.
The upside of solid brand equity is that your company will be less vulnerable to competition, and the value of the practice positively affected through "goodwill".
Anthony Hersch is the chief operating officer at JustKapital.