Step up (not out) with communication during pandemic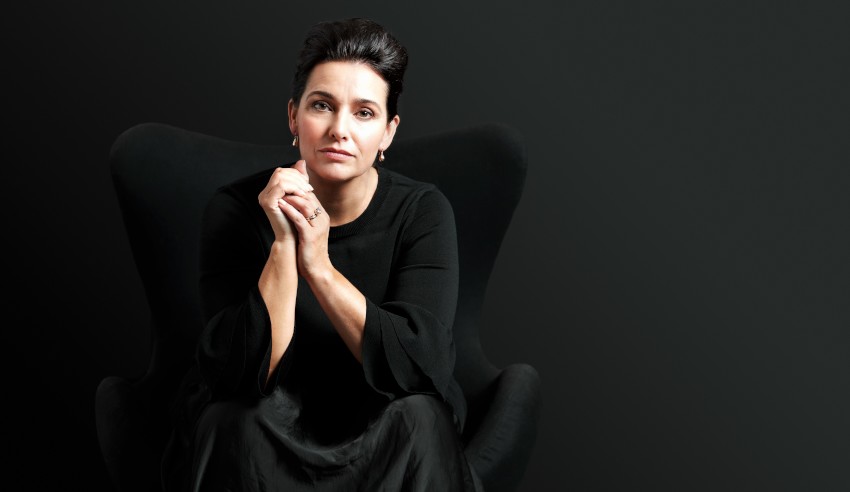 In such a turbulent time, effective communication with clients and colleagues is more important than ever before, writes Shelby Timmins.
It's been a difficult few weeks for us all and harder times may be ahead. The world as we have known it, is shifting. The way we do business, socialise and live our lives is changing. Deep breath my friends, take a really deep breath.
Many of us are practicing social distancing by staying inside, cancelling plans, home schooling (yes, that would be me with three little people) and avoiding crowded spaces. We are all trying to navigate a "new normal" amid the coronavirus pandemic.
We are in the midst of uncertainty and change. Challenging times create a space for creativity and true connection. The coming months will test us all in varying ways, but importantly, it will provide us all with an opportunity to step up, not out.
The uncertainty may feel overwhelming, but don't retreat. Speak up, reach out, check in on your colleagues. Communicate and connect.
Connection and communication are key. We truly need to come together and look after not only our clients, but each other. Research shows us that we are all wired to use our minds less well when we are feeling overwhelmed. This will mean making an effort to be open, curious and kind in every word we speak, email we send and document we draft to ensure optimal communication.
Take time to consider, what are we trying to achieve? What is the bigger picture, the end game. Let go of semantics, sarcastic language and show a little intelligence and calm when you communicate.
Have empathy. Empathy for each other, for our community, and for your clients. As I contemplate the best way to ensure optimal communication during this crisis, I'm reminding myself of the following:
My best practices for ensuring optimal communicating in a crisis are:
1. Speak early, often and directly
Develop a communication plan. Timely communication during a crisis goes a long way, and it can make all the difference. Ask yourself, what do my clients and colleagues need? Consider, how you can add true value. My only caveat on early communication is that there may be times when you need to let off some steam, leave the email in draft, sleep on it before you press send.
2. Hold fire and take a deep breath
Communicating when we are worked up is a recipe for disaster. Most people have heard the advice to "pause and take a deep breath before responding in a crisis." The purpose of this wise adage is to ensure that you take a moment to calm yourself, and then thoughtfully respond to the situation, instead of panicking, or reacting from the gut instead of the brain.
3. Be humane
Showing kindness, care, and sympathy towards others, especially those who are suffering is being humane. The idea of being humane is linked to a higher level of a person's character. While the word is derived from the word human, the sad fact is that a person can be human without being humane. We've all received (and many of us may have sent) correspondence in our time that has been inflammatory and unhelpful. Don't let this be the time to send such communications. Let us be constructive and considered.
Before we all entered the legal world, we were pretty good human beings. Don't let this slip and if it has, dig deep and find that good soul inside you. The one who may have been clouded in legal banter for too long. Communicate with a clear purpose and a little compassion.
4. Be curious
Curiosity calms. Find out what really matters. Conflict escalates when we feel misunderstood, because feeling misunderstood activates a sense of threat. The satisfaction, security and relief that we feel when we are understood make us feel good, support clear thinking and help us connect with others. In your communications with others, ask questions to understand, keep them open. Avoid communication that feels like a cross-examination exercise.
5. Respond don't react
The difference between responding and reacting in stressful situations can be profound. The difference between the two lies in a deep breath, a pause, or a brief moment of mindful presence. Reactions are instinctual and stem from the subconscious mind. There's no filtering process when you react in a situation – you're running on autopilot.
When you react, you do and say things without thinking first, without considering the implications. Responses are more thoughtful. When your respond, you first explore in your mind the possible outcomes of your reply before saying a word. You may weigh the pros and cons and consider what would be best for yourself and others in the situation. Communication that is responsive and not reactive is the aim.
6. Share a little of yourself
Don't be afraid to tell a colleague that you are doing it tough, that you have too much on your plate, that you are feeling a little overwhelmed and need a bit of help. Be open and honest in your communications. People have an inherent desire for self-disclosure. Sharing a bit about ourselves with others has intrinsic value, it leads to understanding. Make the goal of each piece of communication to gain a greater understanding of the person and the problem that needs resolution.
7. Find your tribe and lean on them
I have spoken before about finding the handful of people that you can trust, the ones you can lean on, the ones who will give you constructive feedback, keep you accountable and be your soft place to land. Find your five. Count them on one hand and hold them close. We all need a little guidance and reality testing from time to time in order to put out best foot forward. Now more than ever, you should reach out to your trusted support system.
8. Lean in and listen
We all know it is a difficult task to truly listen to others. It is a skill worth mastering. Try not to judge or preempt what others might say or the meaning behind their communication. Take things on face value and work together. Draw a virtual line before every piece of communication and ensure you step above the line at every opportunity.
9. Check in on others
Checking in can be as simple as a short message that says "I thought of you and just wanted to say hi." Pick up the phone, send a note, host a videoconference. Stay in touch with each other. Ensure communication continues.
10. Collaboration is key
We will need to be creative and open to new things in order to work through what lies ahead. We have a network of clever minds. Let's come together, work together and share ideas. Collaboration is the glue that will bind us and carry us forward.
Stay safe my friends. Step up, not out! If you need to chat, I'm here. We can do this.
Shelby Timmins is the founding director of Divorce Done Differently.