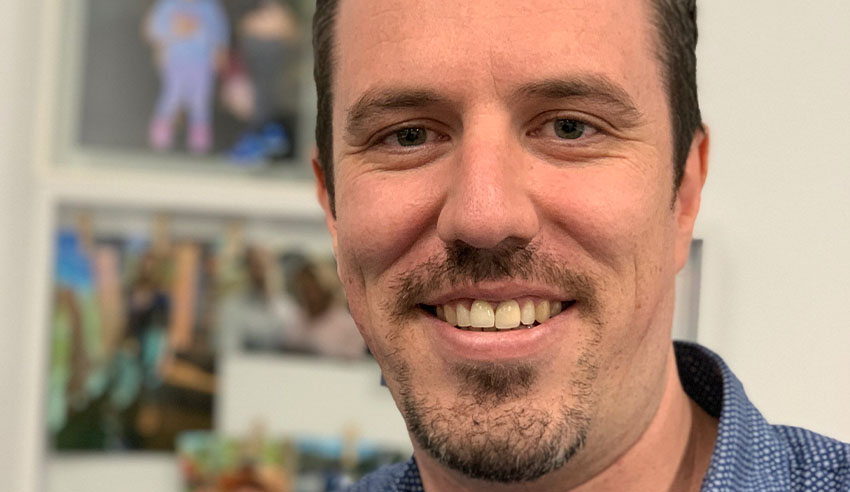 Strong leadership is needed to ensure any public health measures are in tandem with all types of parenting arrangements and are consistent throughout the states and territories, says one principal.
Last week, Chief Justice of the Family Court of Australia Will Alstergren issued a statement acknowledging that parents are "naturally deeply concerned" about the safety of their children in the wake of the coronavirus pandemic, and will be even more worried about how it will impact upon a parent's or carer's ability to comply with parenting orders.
In the highly unusual circumstances now faced by Australian parents and carers, Alstergren CJ continued, there may be situations that arise "that make strict compliance with current court orders very difficult, if not, impossible".
However, according to Cudmore Legal principal Luke Cudmore, greater clarity is needed across the country to ensure all familial scenarios are taken into account.
A uniform response for all Australian jurisdictions is paramount, he told Lawyers Weekly, so that parents who have access to their children continue to have such access.  
State and territory responses
Looking across the country, Mr Cudmore noted that each jurisdiction has had a different response to this issue.
States that he deemed to be worthy of a "gold medal" include Victoria (which has specifically directed that leaving one's residence is permitted to continue shared parenting arrangements whether under court order or otherwise) and Western Australia (where gatherings are permitted between members of the same household and specifically provide that children may live in two different households, with the direction not appearing to distinguish between court orders and informal arrangements).
In the ACT and NSW, "more clarity is needed", he determined. In the ACT, there are exemptions to persons who are 'ordinarily members of the same household', however directions haven't gone as far as in Victora or Western Australia, Mr Cudmore said, "in clearly defining that children in parenting arrangements are members of the same household for the purposes of the directions".
In NSW, a "reasonable excuse" has been established to continue existing relationships, which will apply to informal arrangements and parenting plans, "however the public health order does not contemplate yet to exist arrangements", he said.
Queensland is now allowing exemptions to leave the household to continue existing parenting arrangements. 
"It is unclear how this is done and appears unworkable and unwieldy at present," Mr Cudmore said.
The Northern Territory does "not appear to have stay at home restrictions which might affect parenting arrangements at this stage", and in South Australia "no specific directions have been made that would prevent parenting arrangements continuing", he noted.
Reflecting on the varying approaches being taken by the states and territories, Mr Cudmore said: "It is unworkable for parents to apply on a case-by-case basis for exemptions and the potential arises for this to be taken advantage of."
"A uniform regime with respect to parenting arrangements is most definitely required," he proclaimed.
Parenting issues in wake of pandemic
Looking at the matters before his own firm, Mr Cudmore explained that he has a "number of cases" whereby parents are withholding children, citing COVID-19 concerns in contravention of Federal Circuit Court orders.
"Whilst the advice from the Chief Justice was helpful, I have heard reports that this advice is being quoted in support of and against parents preventing children [from] spending time with the other parent. The difficulty in our legislation is that, whilst s60CC of the Family Law Act provides that a primary consideration is that the children have the benefit of a meaningful relationship with both parents, this factor is outweighed by the need to protect them from harm," he said.
"Given the often-esoteric question of what is in a child's best interests, some parents have taken upon themselves to deem the other parent's household to be an unacceptable risk of COVID-19 infection due to a perceived lack of compliance with social distancing guidelines."
Should an application for contravention be made seeking enforcement of the orders be made to the "already backlogged court", the withholding parents will rely on the COVID-19 pandemic as a "reasonable excuse" as to why the orders were not complied with, Mr Cudmore continued.
"It is unclear at this point how the courts will approach these unique circumstances, but you would hope for a hard line to be taken against withholding parents in the circumstances a real and imminent risk could not be demonstrated," he espoused.
"It is fortunate these cases are still relatively rare, and a majority of parents with court orders appear to be complying with them."
However, he said that he has "great concern" for parents of children who have no arrangements in place.
"These parents can expect great difficulty in accessing dispute resolution and other family services. All community legal centres I have been involved in have now closed down. I believe in the coming months and years, we can expect a pandemic of parenting cases fuelled by COVID-19 paranoia and exacerbated by backlogged courts and other family services," he hypothesised.
Uniform response needed
Mr Cudmore said that he believes a "strong, unified response" is required by all Australian jurisdictions with respect to parenting arrangements at this juncture.
"Whilst the Family Court is a federal jurisdiction, it appears the states have been left to their own devices as to how parenting arrangements are governed by the respective public health responses. In my view, strong leadership is needed on a federal level to ensure any public health measures are consistent with all types of parenting arrangements and are uniform throughout the states and territories," he argued.
"Specific, unequivocal guidance is muchly needed with respect to parenting arrangements in order to avert a significant social cost down the track."
The UK, for example, has "unequivocally specified" that children under 18 may move between their parents' homes, Mr Cudmore pointed out.
"This will no doubt provide substantial guidance for separated parents. Jurisdictions such as Canada and some states in the US have encouraged ongoing compliance with court orders, and I believe Australia needs to follow suit," he said.
Looking ahead
Reflecting on the myriad challenges facing the legal profession and court system, Mr Cudmore mused that it is "certainly a difficult time for family lawyers".
"In my view, clients should be advised that s60CC of the Family Law Act has not vanished and the primary concern for parents should be the children maintaining a meaningful relationship with both parents. Appropriate assessment of risk factors needs to be undertaken," he submitted.
"Whilst children by and large are likely to suffer only mild symptoms, a different approach might be warranted for a child with a severe lung condition. In the absence of a serious health condition, I see no just reason why children ought to be withheld based on COVID-19 concerns alone.
"COVID-19 is yet another risk factor [that] family lawyers need to navigate and consider in addition to the ever-present spectre of domestic violence, which we are told is no doubt going to increase during these difficult times."
EDITOR'S NOTE: A previous version of this story noted that QLD had not yet given specific guidance about parenting arrangements.