How your firm can secure grants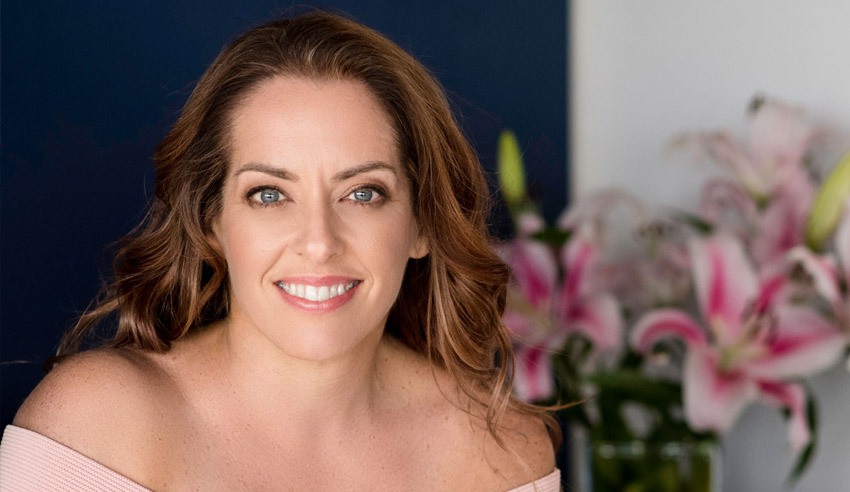 Until you stop thinking like a law firm and start thinking like a business, you won't be successful in landing government grants, says one founder and CEO.
Katie Richards did not have much success with grant applications she submitted, she reflects, until she gave up thinking about said applications from the perspective of a law firm, and started adopting a more business-centric mindset.
"You need to be clear in many of those grants about how it will make your business grow and expand, and how many people you will then employ and how it will make you more financially stable and successful," she says.
In conversation with Lawyers Weekly, Ms Richards – who is the founder and CEO of both Virtual Legal and Law On Earth – said the mistake she was making was that she was too focused on how her firms' services would help the community in the first two rounds of the application process, "but then they gave me feedback that I wasn't answering their question properly so I changed my pitch to them and got the grant straight away".
"I think a lot of lawyers who like me struggle to get the grants initially, may well be giving the answer they want, not actually what the question is asking. Lawyers aren't always very good at pitching and marketing," she explained.
The other thing law firm owners tell her, she continued, "is that they don't know what to pitch for as they're not innovating and they're just using standard systems on the market". 
"You probably won't get a grant for this as it's a standard business expense, not something worthy of a grant. You have to be doing something innovative or a bit different and it doesn't need to be tech; or servicing a minority group in a way that is different to get the attention of grant assessors," she outlined. 
"Helix is a good example – Janelle [Kerrisk] runs a boutique construction firm and got a grant for her side gig for university students, but it wasn't for her actual law firm."
Grants and COVID-19
Whilst there will be some boutique leaders who hope that a government grant will help keep their heads above water during the age of coronavirus, Ms Richards said that the priority right now should be ensuring that one's business is as lean and efficient as it can be.
This, she argued, is "far more important than grants at this stage because if you wait several months for a grant to come in to stay afloat then you're in serious trouble".
"Besides which, the government or corporation providing the grant won't generally consider you a grant if your pitch is that you need it to survive. They want to ensure the business they give a grant to is stable and moving forward," she said. 
Instead, she suggested, "you [should] apply for grants to co-fund what initiatives you're doing, but just don't rely on them as they take forever and also take time to write".
"It's obviously important at this juncture to apply for any COVID-19 ones to support [cash flow], but don't rely on them. Getting grants generally is a good way to show that a third party validates your idea/innovation so that is another benefit of them, but again, they're nice to have not a standard part of viability," she said.
Ingratiating tech in the 'new normal'
When asked how best boutique law firms could look to adopt technology and/or innovative thinking in order to be better placed to receive grants in a post-pandemic world, Ms Richards highlighted the difficulty of such an approach, "as tech is not an easy route – I've burned hundreds of thousands on software development over the past five years and I live in this space between Virtual Legal and Law on Earth but I've gotten it wrong several times and paid a high price."
What law firms need, she advised, is advice on how best they can make their systems run in a more efficient fashion.
"We do a tech review monthly for Virtual Legal and weekly in Law on Earth. Boutique firms need to be careful of trusting web developers who suggest they can build a platform as some of them are full of promise and actually don't have the skills but the lawyers won't know until it's too late because tech is a whole other world," she said.
"My advice would be to map out the customer journey and work out whether a human needs to do each part and if tech could be enabled. One mistake I see a lot of law firms making is getting excited over using new technologies and not having any idea about the cyber security attached to it – if they're not securing their video sessions or chats online effectively and something goes wrong leaking data which may well include something legally privileged, let's hope they've got a cracker of a cyber insurance policy and a really good excuse for when fines and lawsuits are handed out like lollies thereafter."
Other considerations
Another avenue that boutiques can consider, Ms Richards added, is diversification so as to make one's business open to more opportunities for government assistance.
"If a law firm is going to consider doing pro bono, then they should consider setting up a social enterprise on the side of their law firm as social enterprises get so many more grants for helping the community especially if it involves minorities," she noted.
"Law on Earth didn't only get tech grants but it qualifies for social enterprise grants too given it's addressing the access to justice issue.  It's [for-profit] but for a social purpose also, so that works for many law firms who want to find a way of giving back and generating [goodwill] also."