What is the impact on society of the business of law?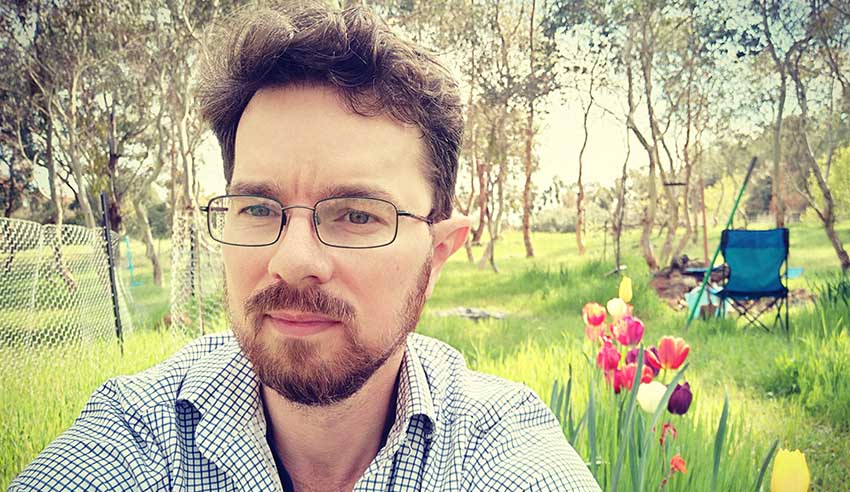 Justice is what distinguishes the business of law from other businesses. A real and enduring commitment to it is the mark of a good lawyer, writes Richard Stewart.
In an opinion piece recently published by Lawyers Weekly, Tracey Mylecharane asked the question, "Why did you become a lawyer?"
It redirected my mind to those issues with which I have been grappling over the past few months, my own thoughts becoming far more intense since the onset of the broad-ranging impacts of COVID-19.
I became a lawyer because I was admitted to undertake, and successfully completed, a law degree. Becoming a lawyer appeared to me as the logical next step and was then the path of least resistance, because I had secured a job as a graduate lawyer even before I completed my university studies.
I did not aspire to become a lawyer as a young person. There are no lawyers in my family, and I don't recall knowing any growing up. I did not find my way into law school with a keen sense of justice, of doing good, or of a better world. That is somewhat embarrassing to admit but it is the truth, and I know it more upon reflection than I perhaps did, or cared to admit, as a younger lawyer. I know that I worked hard to get into law school, taking a different path than some. Getting a law degree was something of a personal goal which, for many reasons, I am very glad to have achieved. But getting it didn't make me a good lawyer, nor was it necessarily a good thing for the communities with which I am involved as a lawyer.
The question that I have been asking of myself, particularly since the onset of the global health pandemic but before then too, has morphed from Ms Mylecharane's "why did I become a lawyer" to "what is the impact of my work as a lawyer". More specifically, I have forced myself to ask whether, in my work as a mostly commercial lawyer, I am putting more good into the world, than bad. It is a question I have found to be increasingly confronting, and it has caused me to think more about the role of law, of lawyers, and of legal practice.
The place of NewLaw in Australia's legal profession
Just a few months ago I was lamenting to some colleagues about the promotion of yet another "NewLaw" firm. You know, those newly established ones with flashy websites who claim that the "traditional law firm model is broken", who say they will "innovate" and "shake things up", and who promise to deliver something like "better service, better outcomes at an even better price". These firms, with their smiling, happy and seemingly well-balanced lawyers, appear to make such claims as if completely unaware of the fact that law firms, just like them, some having since come and gone, have been making much the same claims for more than a decade. Novel these firms are not. But of more concern to me is the fact that these firms have yet to achieve the paradigm shift they often promise to bring about. When was the last time you heard someone from outside the law remark how affordable lawyers were nowadays? Regrettably, access to law, and affordability, remain as big a problem as they ever were.
But, after some more thinking and inward reflection I realised that my critique of "NewLaw" is mostly misdirected. I have settled on the view that it is our profession as a whole, and not just the "NewLaw" part, that has a problem. It seems to me that, in commercial legal practice at least but likely in some other capacities too, we lawyers tend to practice law as if the justice part didn't matter. It's as if we have forgotten it, assuming we ever factored it in to begin with. Looking back on my own practice over the years, I can see evidence of this being the case. And I can see it, too, in the way others are now practising, "NewLaw" included.
Law is the means by which we humans can live together in society, in some level of harmony with each other, other living things, and with the earth itself. Laws should generally operate to realise these outcomes, and usually do so by modifying behaviours which might be contrary to them. If a behaviour is modified in a way which, all things considered, improves societal wellbeing, that might be termed "justice". It might follow that an injustice arises when the law modifies, or indeed promotes, behaviour so that it becomes inconsistent with the outcome of societal wellbeing. Justice Michael Kirby remarked some years ago that "law without justice is an incomplete concept". I have come to understand that he is entirely correct.
The nexus between law and a functioning society
The business of law is injurious to a healthy and well society if it is not anchored by a real, and perhaps overriding, commitment to the pursuit of justice. Despite claims to the contrary, law can't be just a business like any other, not to my mind at least. Law without justice can be, and often is, destructive. It has that effect not only on society, but on the actual conduct of those charged with practicing, and perhaps administering, the law.
The disconnect between law and justice explains, at least partly, the culture of bullying within our profession, as a report from the Victorian Legal Services Board and Commissioner stated earlier this year. It is consistent with behaviours, which we see at even the very highest levels, involving the most powerful taking advantage of those much less so. Law without justice is an environment where the overcharging of fees can be okay, where claims are put and remedies sought well beyond that which is proper or reasonable in the circumstances. If we put justice aside, we can pursue strategies on behalf of our clients that result in anything but justice. These are among the reasons that smart, passionate, talented lawyers leave our profession. We are failing those people, and many more besides.   
It might not be entirely our fault. After discharging our paramount duties as officers of the court, with which the "administration of justice" requirement is closely associated, we are charged with the task of asserting and enforcing our clients' rights above all else. We are not directed, nor perhaps even permitted, to have regard to notions of justice beyond that as conceived for the client for whom we act. As Professor Adrian Evans of Monash University has noted, we lawyers never promised to "do no harm", let alone to pursue justice. And the result is that, in the business of law, sometimes we don't do, or work to bring about, justice. Sometimes, I think, we actually do harm.  
Laws can be applied, rights and obligations enforced or denied, in circumstances that are far removed from any reasonable notion of justice. Yes, issues of law and justice are nuanced, as is the proper role of the lawyer in bringing it about, more so than I can explore here. But I suggest that, in the end, there will be nothing which relieves us, as legal practitioners, from doing better as a whole. Sure, we do make a solid contribution to society, but we could be better. Better, even, than "NewLaw" has so far proved to be, my own small firm included. Better is not about adopting new technologies, innovative business models or even about lower fees. All these things will be for naught if we, the legal profession, fail to recognise the necessary connection between law and justice, and to factor it into the way we practice law. Justice is what distinguishes the business of law from other businesses. A real and enduring commitment to it is the mark of a good lawyer.
Retaining a commitment to justice
I may not have become a lawyer out of any conscious commitment to justice. But I have decided that I will only remain one if I can satisfy myself that, in my work, I am contributing on the whole to a healthier, fairer, more sustainable society. I will not accept instructions to put claims and pursue outcomes which do not take proper account of the background of the dealings between the parties, or their circumstances. I will not represent a taxpayer seeking a 19B order for the second time, where it is clear to me that none of the lessons were learned the first time around. I won't use the distraction and inconvenience of COVID-19 to secure a commercial advantage, notwithstanding that there may be a technical legal basis for doing so. And I won't issue a letter of demand to a tenant I know to be in severe emotional and financial distress. Yes, my refusal to act in such circumstances itself causes problems, perhaps even ones that cannot be resolved and which render me unfit for practice. For now at least, I dismiss any such concern by knowing that there are other lawyers who will take such instructions.  
Even with the sound counsel of senior practitioners, a judicial officer, and others from within the broader profession, I still can't shake the feeling that, sometimes at least, I am required to enable conduct that is, or to pursue outcomes that are, contrary to justice reasonably conceived. If COVID-19 has shown us anything, it is those people whose work really does make a positive difference in our community. With very limited exception, lawyers are not among them.
Richard Stewart is a lawyer at Avenue Solutions Lawyers in Melbourne.