Addressing the 'unsung heroes' in the legal profession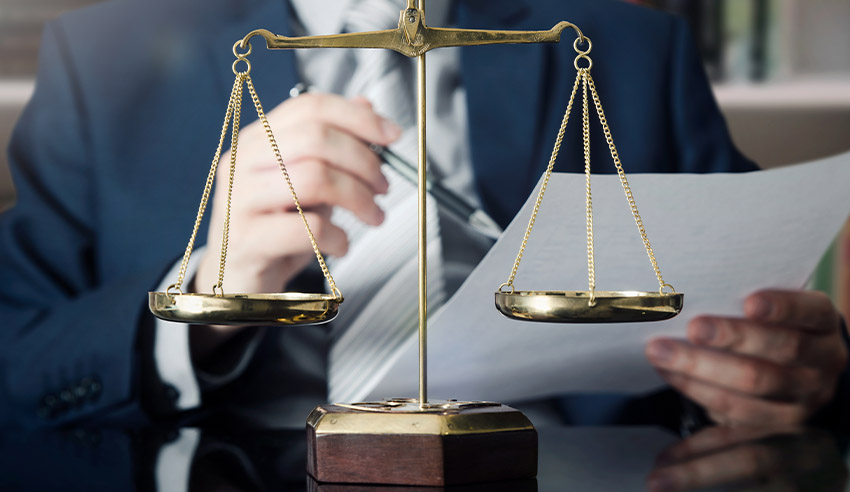 Confronted by our reading of the Full Family Court decision in Adacot & Sowle [2020] FamCAFC 215, we were left reeling, write Mike Emerson and Denise Britton.
Finding apprehended bias on the part of trial judge, Judge Guy Andrew, the Appeal Court also found that the father in the case had been denied a fair trial and remitted the proceedings for cby another judge – at the taxpayer's expense.
The Full Court described Judge Andrew's treatment of counsel, Graeme Page QC, and solicitor, Michael Dwyer variously as "hectoring", "insulting", "humiliating", "belittling", "harrying", "sarcastic", "rude" and "cruel".
When Mr Page withdrew to, in his words to the Appeal Court, "improve the atmosphere in the proceedings", solicitor Mr Dwyer stepped up to take over for the father. A brave and selfless move indeed!
With the focus on Judge Andrew's conduct and demeanour, little has been said about the father's representatives.
Mr Page is well known and respected in family law circles, but not everyone is aware of his role in mentoring younger practitioners, tailoring his charges to need and, along with many of his colleagues, acting pro bono when appropriate.
His calm demeanour under sustained pressure from the trial judge reflected his long experience and steely reserves.
Mr Dwyer is less well known. Who is this suburban lawyer who, alongside Mr Page, bore the brunt of his honour's much-publicised behaviour with such restraint and dignity? 
There are many unsung heroes in the legal profession. Mr Dwyer is one. He did not deserve the barbs which flew his way on 14 June 2019, when "ALL" he was doing was "JUST" doing his job.
Eldest of eight, in 1988 Mr Dwyer followed his parents to Mt Tamborine. He met Clare, the love of his life, outside the church where they later married. They have since busied themselves "on the mountain", raising six children – a civil engineer 25, a lawyer 24, a registered nurse 22, a maths and physics student 20, a year 12 student and a year 10 student.
Mr Dwyer's employment history is no less impressive. His job packing groceries at the Coorparoo Cut Price Store ended when his employer discovered his age. Sacked at 10, he turned to collecting bottles for refunds of 10 cents a dozen. In grade 9 at Villanova College, his job was to polish the church floor, this cleaning business growing until at its peak he had over fifteen staff.
Following a Police Recruitment Day at school, the enterprising Mr Dwyer grasped the opportunity to attend the police academy and complete his senior certificate whilst being paid as a police cadet. With this move, Mr Dwyer's relationship with "the law" began.
From 1976 Mr Dwyer "walked the beat" his grandfather had walked before him in Fortitude Valley in the 1930s. Police duties at Camp Hill were followed by detective training, Special Branch work and promotion in 1985 to detective sergeant in the CIB, where he stayed until voluntary retirement in 1992.
On meeting Clare and discovering Mt Tamborine, Mr Dwyer's left the police service. He had managed to complete a real estate course when a young constable and for two years sold property in Nerang, winning a number of marketing awards.
Law at Bond University and a certificate in legal practice followed. Mr Dwyer was admitted as a solicitor in both NSW and Queensland and was employed on the Gold Coast for five years, during which time he found his feet as a community advocate, going into bat for the most vulnerable and underprivileged in our society.
Private practice commenced in 2001 in the challenging Southport precinct. A quick review of the firm's website yields a wealth of information about this man and his ethos:
Legal advice available 24 hours;
Services including criminal, family, property, traffic, wills and estates, conveyancing, and legal aid;
Unwavering dedication to serving the community;
Old-fashioned values like honesty and integrity;
Average review of five stars;
111 exemplary reviews making impressive reading;
Reviews testifying to Mr Dwyer's competence, values, diligence, character, persistence, generosity, professionalism and caring nature;
Examples follow:
"Goes above and beyond."
"Takes on matters at short notice."
"Made me feel valued and was very supportive."
"Professional and resilient."
"Wealth of knowledge and experience."
"Available whenever I needed him … even after hours."
"Gets the results you want while making you feel at ease."
"A team player with excellent communication and outstanding values."
"By far the most dedicated, efficient and experienced solicitor out there."
For many years, Mr Dwyer has been the legal adviser to the Krurungal ATSI Corporation for Welfare and Support Services and is always on call to support First Nation families – often pro bono.
A sole practitioner, Mr Dwyer told us he mentors "at least six" university students a year "to pass on knowledge to the next generation and give back to the profession".
Mr Dwyer enjoys "connection with people… people with histories and stories". If clients can't see him during the week, he'll meet them in a coffee shop on the weekend".
In his words, "Some cases are very complex and sometimes… I have to put on my father or parent hat to try to understand them and achieve the best result. I always try to help women in particular to keep their houses, as I've seen too many vulnerable women end up on struggle street."
It says a lot that Mr Dwyer's hourly rate has not changed in 11 years.
As if all this is not enough, Mr Dwyer has tackled pronunciation and stuttering difficulties by undertaking a Smart Speech course he highly recommends.
When asked what drives him, Mr Dwyer sums up with, "My family, my work, and history are my passions".
Was Mr Page disrespectful towards the court or unprofessional? Does Mr Dwyer have a "cognition problem" or lack character, as suggested by his honour Judge Andrew? To the contrary!
Practitioners like Mr Page and Mr Dwyer restore our faith in the legal profession! They and their ilk – advocates for the quintessential Aussie battlers in the real world – do not "swan around" revelling in their own self-importance, but are a credit to their profession, their families and their communities.
By Mike Emerson and Denise Britton of Brisbane Mediations