Goodbye job applications, hello dream career
Seize control of your career and design the future you deserve with
New employment law firm launches
In the face of changing employment and workplace challenges, two former McDonald Murholme lawyers have started their own firm dedicated exclusively to employees.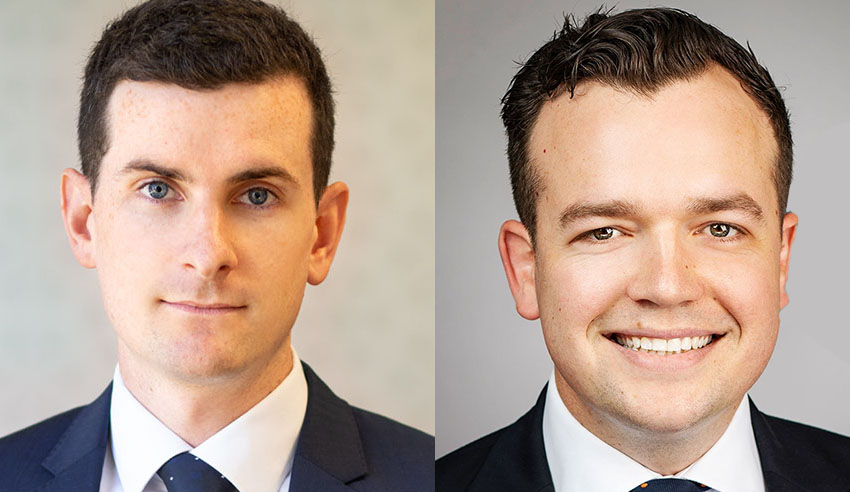 With COVID-19 having a major impact on the workplace along with the dynamic between employee and employers, Andrew Jewell and Trent Hancock, who have spent more than two decades between them representing employees in all kinds of workplace disputes, have launched their new firm Jewell Hancock Employment Lawyers.
You're out of free articles for this month
To continue reading the rest of this article, please log in.
Create free account to get unlimited news articles and more!
Previously, they each led a team of lawyers at boutique employment law firm McDonald Murholme, but were excited by the prospect of getting back to the "front line" and working more closely with their clients.
While the middle of a global pandemic may seem like a strange time to start their new firm, the pair said they saw an opportunity to provide a more personalised service to workers.
"Now more than ever employees need support, and as firms grow, the level of client service can sometimes fall away. Losing a job is one of the most personal things that can happen in someone's life so it deserves a personal approach, particularly at a time like this when physical human connection is lacking," Mr Jewell said.
"Having one consistent point of contact is vital and that's why we pride ourselves on working hard to personally deliver an outcome for every client. Just that feeling of having someone on their side at a time like this can be incredibly empowering for an employee".
Rather than inhibit that ability to connect personally with a client, Mr Jewell and Mr Hancock said they saw an opportunity in the pandemic to adopt a more flexible and accessible approach to their practice.
"One of the most exciting things about launching a firm at a time like this is the ability to build the foundations of the firm in a way that makes it truly agile and allows us to connect with clients in a number of new ways," Mr Hancock said.
"Online bookings, video conferences, instant messaging, cloud-based document sharing and electronic signatures are easy things to implement that can quickly increase accessibility for clients."
VIEW ALL
The pair also expected that some traditional law firms have been caught out with long-term leases for expensive office space, a cost which is inevitably passed onto the client.
"The ability to work remotely is at the core of what we do. Not only does it create a great working environment for future lawyers of the firm, it allows us to provide a more competitive and affordable service to clients, many of whom have just lost their sole source of income and have poor prospects of securing other employment given the pandemic," Mr Hancock said.
With JobKeeper payments reducing, and the industrial relations landscape in Australia likely to change with the federal government's looming omnibus bill, Mr Hancock and Mr Jewell considered this to be one of the most important periods for workplace relations in Australia.
"As restrictions begin to ease, particularly in Victoria, the way in which we work is going to change all over again, and industrial relations legislation will have to change with it. Already we have seen an entire body of law develop around stand-down provisions and JobKeeper disputes under the Fair Work Act 2009 (Cth) and we expect to see a similar body of law start to develop around flexible working arrangements and safe working environments," they said.
"The risk for employees is always a reduction in benefits that they enjoyed pre-pandemic, which are sacrificed for the stated benefit of keeping businesses running. Already we have seen some of that with calls for the removal of the better-off-overall test, the reduction in overtime rates for part time employees and the ability for employers to deem workers to be casual employees, even when they work regular and systematic hours.
"We understand that businesses are hurting too, and that without employers there are no employees, but individuals are at a particular disadvantage when it comes to absorbing the economic impact of COVID-19. This is why we believe a law firm that is dedicated to the rights of workers is needed now more than ever."
The departure of Mr Jewell and Mr Hancock from McDonald Murholme both preceded and followed the departure of a number of other administrative and legal staff from the firm.