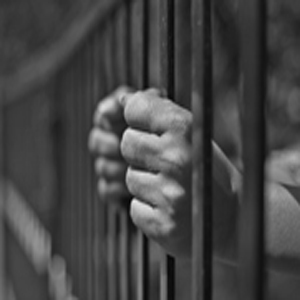 One of America's top law firms has copped an absolute shellacking in the US Supreme Court for a case in which a death row inmate was "abandoned" in the most unfortunate of circumstances.
The Supreme Court this week voted to reverse a Federal Appeals Court ruling which had found that Cory Maples, who was convicted of killing two men in 1995, would no longer be able to appeal his death sentence because of a monumental stuff up on the part of his lawyers.
The Associated Press reports that Maples missed the deadline to appeal his conviction when court notices to his lawyers at US mega-firm Sullivan and Cromwell were returned unopened.
Upon seeing the unopened mail, the local court clerk didn't think it necessary to take further action and Maples thus missed his chance at escaping execution.
Ordinarily, deadlines such as this are sacrosanct and defendants are held responsible for the mistakes of their lawyers.
However, in this particular case, the court found that Maples' lawyers did not just stuff up, "they abandoned him".
"Through no fault of his own, Maples, an inmate on death row, was left unrepresented at a critical time," said one of the judges, who also took a swipe at the state of Alabama for using inexperienced lawyers to represent defendants in death penalty matters.
"What occurred here was not a predictable consequence of the Alabama system, but a veritable perfect storm of misfortune," said another judge.
Apparently, Maples copped a raw deal from the start, with one of his lawyers telling jurors during his sentencing trial that the defence team "may appear to be stumbling around in the dark".
Maples probably thought things were looking up, however, when the Sullivan and Cromwell lawyers agreed to act for him on a pro bono basis.
But in 2003, the good-hearted lawyers acting for Maples made what turned out to be life or death decisions (for Maples, that is): one left for a job in Europe and the other became a clerk for a federal judge. Unfortunately, they forgot to mention this minor detail to Maples or the court.
As such, the appeals notices were sent to the firm, where they were not passed to other lawyers but were instead sent back to Alabama. The local lawyer apparently did nothing either, thinking the gallant New Yorkers were vigilantly working on the case.
It was only after the deadline passed that Maples discovered the true and rather unfortunate state of affairs. Other lawyers at the firm attempted to continue with the appeal, but both state and federal courts ruled that Maples was, quite simply, out of luck.
Maples fortunes finally turned when a majority in the Supreme Court found otherwise, and the court will now hear his claim that his inexperienced, poorly paid trial lawyers made such a dog's breakfast of the case that their work actually violated the Constitution's guarantee of representation for criminal defendants.
Ouch!