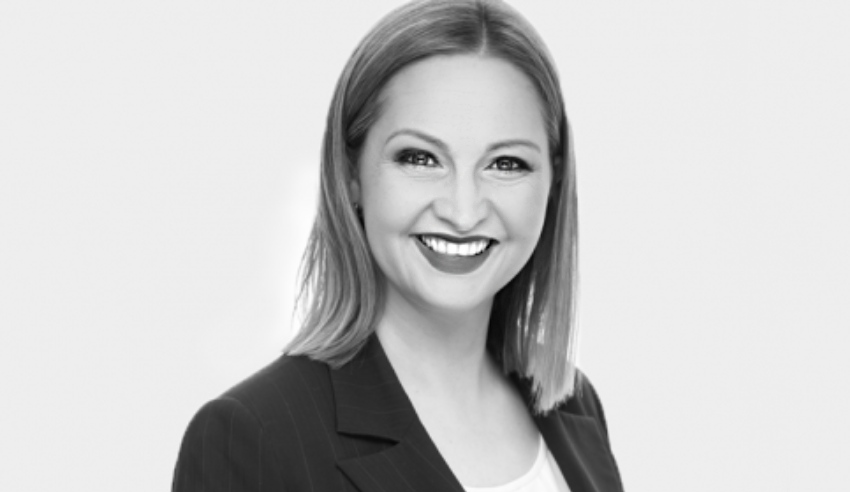 Writing a book doesn't have to take up hours of your day, according to this founder, principal and author.
Sarah Bartholomuesz is the founder and principal of You Legal in Adelaide and has written three successful books: Growing a Medical Practise, How To Avoid a Fall From Grace and Kingpin: Legal Lessons From The Underworld. 
Speaking on The Boutique Lawyer Show, Ms Bartholomuesz reflected on the process of writing her books, the difference in subject matters and how she got started.
After working in a variety of different legal roles, Ms Bartholomuesz ventured out to start her own firm, working remotely and flexibly and finding other lawyers who wanted to do the same.
However, after working on a big international transaction acting as in-house counsel for a company, Ms Bartholomuesz found herself with no energy left and decided to take her firm in a different direction — towards a more positive niche.
"What we came up with was, we wanted to help people who help people. We wanted to be part of a ripple effect that works for positive. And I think a lot of corporate or commercial lawyers can't really say that they do that," she said.
"We pivoted the work. We only started working with people who we enjoyed working with and that were making a difference in the world. And I don't think anyone does that more than people in the medical and allied health fields."
Moving her practice towards a medical niche allowed Ms Bartholomuesz to write her third, most successful book: Growing a Medical Practise. She said the idea for the book came from thinking about how many doctors may one day want to start their own practice, but rarely learn business skills in medical school or university.
"I wrote the book for doctors on the back of that, and really, I think that book could be adapted to lots of different industries. But the medical industry is highly regulated just like we are as lawyers," she said.
"So, it's really interesting to do a deep dive step by step on setting up a medical business or fixing a medical business from the legal perspective."
Ms Bartholomuesz's first book, How To Avoid a Fall From Grace, was put together after blog posts she had written about director's duties and governance gained momentum online.
"I started writing the book as a series of blogs about director's duties and governance and the interest in it grew in terms of not just those corporate people want to know, but people who were incorporating companies for the first time want to know about it," she said.
"People who might be in their local sporting organisation as a director and other small not-for-profits want to understand what their personal liability is.
"I wrote the series of blogs and they had such incredible attention that I thought I could weave it into a book and then it would be more accessible."
Ms Bartholomuesz hoped the book would become a source of advice and support for those becoming directors.  
"I wrote it because I was working with a lot of corporates at that time and a lot of people in corporations get tapped on the shoulder and told they're going to be a director. And they don't really know what that means or what their personal risk is and that's what they're very interested in," she said.
"And lawyers have always been very closed about their intellectual property. The opportunity I saw was to give some of mine away."
The second book Ms Bartholomuesz wrote is called Kingpin: Legal Lessons From The Underworld and it profiles seven of the world's biggest and most successful drug dealers. The book was written as a point of interest not only for lawyers, but also for business owners — and ended up being a "sensation".
"That book was just a sensation. I was on TV talking about it, Ita Buttrose wrote the cover note for it. It was really out of this world. I don't think I was ready for it," Ms Bartholomuesz said.
She added that the subject matter made the book relevant, but also interesting to read, taking lessons from prolific drug dealers and making them applicable to business owners.  
"The lesson is that people outside any legal framework, but inside a massive risk framework, grow these enormous businesses very successfully," Ms Bartholomuesz explained.
"The risks for them are huge. They've got things coming at them all the time that people who run ordinary legitimate businesses just don't have to worry about.
"So, I wanted to know what lessons people could learn from them and the risk frameworks that they use. It's a book about policies and the different policies that these kingpins use to grow their businesses and also what brings them down."
When asked how she managed to find the time to write three successful books while running her own firm, Ms Bartholomuesz said the process was easier and faster than you may think.
"I think there's incredible value in working with a coach. I worked with Andrew Griffiths and he helps you essentially map out the whole book and gives you feedback on that, which can be hard to take but always valuable, before you even start writing," she said.
Particularly when writing Growing a Medical Practise, Ms Bartholomuesz said she found it helpful to set aside time and a word target each day.
"I think there definitely needs to be time carved out of the day," she said.
"I wrote the medical book between 5am and 6am, 1,000 words a day for 30 days. And then the next month, I carved out time to edit it and it ended up being about 40,000 words.
"I am not an early-morning person, but no one's sending me emails at 5am. No one's bugging to make their breakfast. I just got it done and it was launched at a business for doctors conference in June. So, it can happen pretty quickly," Ms Bartholomuesz concluded.
The transcript of this podcast episode was slightly edited for publishing purposes. To listen to the full conversation with Sarah Bartholomuesz, click below:
le>.b-autolinks{text-decoration:underline}.b-autolinkshadowbox { display: inline; position: relative; cursor: pointer; color: #428bca;} .b-autolinkshadowbox:hover > span { display: block !important; } .b-autolinkshadowbox__links { white-space: nowrap; z-index: 999; display: none; left: 0; border: 1px solid #bfbfbf; border-radius: 5px; font-size: 12px; top: 12px;color: #000; padding: 10px; position: absolute; background-color: #FFF; box-shadow: 0px 0px 20px 1px #bfbfbf; } .b-autolinkshadowbox__links > a { display: block; padding: 3px 0; }