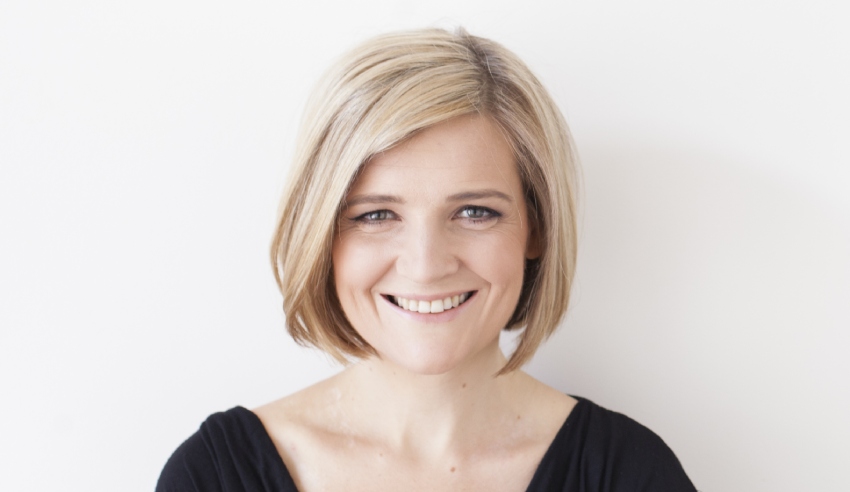 With the legal marketplace undergoing so much change, design thinking is a "perfect match" for those looking to prosper amid such evolution.
After starting her career as a user experience researcher in "San Francisco's vibrant tech start-up community alongside some of the industry's brightest visionaries", Liz Chase (pictured) moved home to Melbourne to commence legal practice. This, she said, "was the fulfilment of a lifelong dream marred with frustration and dismay at the amount of busy work undertaken by junior lawyers and paralegals which could easily be automated with better outcomes in terms of accuracy, efficiency and resource allocation".
After holding various roles as a legal professional (lawyer, partner and business owner, having started her own firm, Chase Legal), it dawned on her that the practice of law no longer got her out of bed in the morning. What did, however, was "the business of law and the opportunity to transform it".
What is design thinking?
Ms Chase – who co-founded design thinking consultancy Law DesignED and is a lawyer and mentor at Leo Cussen Centre for Law – now spends her days developing the next generation of legal professionals and imbibing design thinking into their modes of practice.
Design thinking (or human-centred design), she explained, is a "problem-solving methodology originally used by web designers and software developers to make digital environments more intuitive, useful and engaging".
"It has subsequently been deployed in a range of industries, with demonstrated evidence of businesses using design thinking outperforming competitors who don't," she said.
It puts people at the heart of every problem, she surmised: "Teams are brought together and encouraged to be laser focused on the needs (both stated and unstated) of the person they are designing for."
"Design thinking facilitates both the expansiveness of divergent (blue sky) thinking (empathising, brainstorming) and the discipline of convergent thinking (selecting, assessing, prototyping, testing). A distinct phase of the design thinking process is developing a prototype of a solution which is stress tested to ensure usability, viability and feasibility. In other words, unlike a typical strategy day, the team walks away with an outcome that can be implemented," she outlined.
"Design thinking is critical to the future of the legal profession because it teaches us to empathise with the end user and consider their conscious and unconscious needs. This means that lawyers engaged in design thinking do not have to keep up with trends, they place themselves ahead of them.
"Even more than that, design thinking is where altruism and capitalism intersect, which is not only critical to the legal profession but also the world at large.
"For this reason, I believe that a future founded on principles of human centred design is optimistic."
Importance of design thinking in a post-pandemic world
Design thinking, Ms Chase proclaimed, is a "perfect match for the legal industry".
"This is because solutions which focus on the user experience from beginning to end are, by their nature, evidence based. By contrast, solutions made by way of a hunch or in response to a competitor's offer are no more than a risky bet or poor knock-off of another firm's solution without thought to the value created," she detailed.
"If you are worried that your lawyers do not have the temperament or desire to facilitate an innovation outcome, don't. Bottled up within every lawyer are countless ideas of what is wrong, what could be better and what is not working."
This is the ideal mindset for design thinking, she determined.
"The path of least resistance towards innovation is to solve a problem and focused time spent exploring the problem gets you more than half-way there," she said.
The age of coronavirus, Ms Chase reflected, has stretched legal professionals in Australia like never before. In many ways, she argued, this was a good thing.
"It was a driver of disruption for firms and clients. Firms were pushed into digital transformation sometimes before they were ready. Presenteeism was put into question as lawyers and staff successfully met the needs of clients and the business from home, flexibly," she pointed out.
"Working from home for an extended period, with Zoom meetings interrupted by five-year old's requesting a vegemite sandwich and dogs peacefully sleeping in the background, made us more human in each-other's eyes."
Buzzwords like "pivot" and "uncertainty" were thrown around liberally, Ms Chase noted, but what truly emerged, she said, was that "rigorous customer and stakeholder centricity, the kind facilitated by design thinking, is critical to the success of any business, law firms included, in the post-pandemic market".
"Authenticity is no longer optional," she said.
"In a saturated professional services market, the firms that can organically grow their customer base by making the customer experience more seamless and less stressful will prosper. Whilst in a tight job market, changing the conversation around performance metrics that is more holistic rather than just based on short-term fee revenue will also make those firms more attractive to quality staff."
Opportunities and practical steps
In grasping the opportunities presented by design thinking, Ms Chase said such a mindset offers so much more than simple increased efficiencies of legal processes, automating human tasks through machines, and increased productivity through better management of data and knowledge.
Design thinking, she said, "offers methods, processes and tools that can make for bigger and more meaningful breakthroughs than could initially be imagined, including through the application of technology, but also not".
"Innovation of this nature is so much more than bells and whistles and it promises true partnerships between the firm and its clients and staff. Once design thinking is imprinted into the DNA of your organisation, attracting and retaining clients won't be a problem, nor will attrition of your brightest team members. Your sole focus will instead be on continuous improvement, empowerment of your staff and clients, the scale of your impact and legacy of your work," she argued.
The beauty of design thinking, Ms Chase went on, is that the opportunities are universal, regardless of an organisation's structure or size.
"We have successfully worked with mid-sized firms with ambitious goals, innovative in-house legal teams as well as boutiques. Challenges we have addressed include scaling, entry into new markets, digital transformation, and contract redesign," she said.
"The most important thing in our experience is the will to drive change. This requires leadership to be willing to face an honest assessment of the starting point and the commitment to follow through."
When asked what practical steps SME firms can and must take to better implement design thinking, Ms Chase said that the first thing they must do practically is open the conversation.
"Without conscious awareness of the benefits of strategic innovation and why it is needed for them, they won't necessarily organically have it on their radar, until pain occurs," she said.
"It is ideal to think of legal design before the pain occurs, they will be in a much better position and head space to make more meaningful change. Once it is part of weekly chats, or monthly meeting agendas, then the next practical thing they need to do is allow budget for it."
This will either, Ms Chase noted, be in the form of including it in their annual budget.
"Or, if they don't do one, it is about a decision to dedicate a resource to do it. For example, a law firm we know well has created a director role to drive continuous improvement within the business. This practical step acknowledges the need for legal design," she said.
Then, Ms Chase concluded, the final practical step is to pick the focus area.
"There are so many areas within a law firm or in-house team that can be focused on, from contract management, to streamlining processes, to automating, etc.," she said.
"Law firms that start lining up these practical focus areas are already miles ahead of those who don't. It's almost like their legal design wish list.
"This is the absolute best place to start because design thinking takes care of the rest."