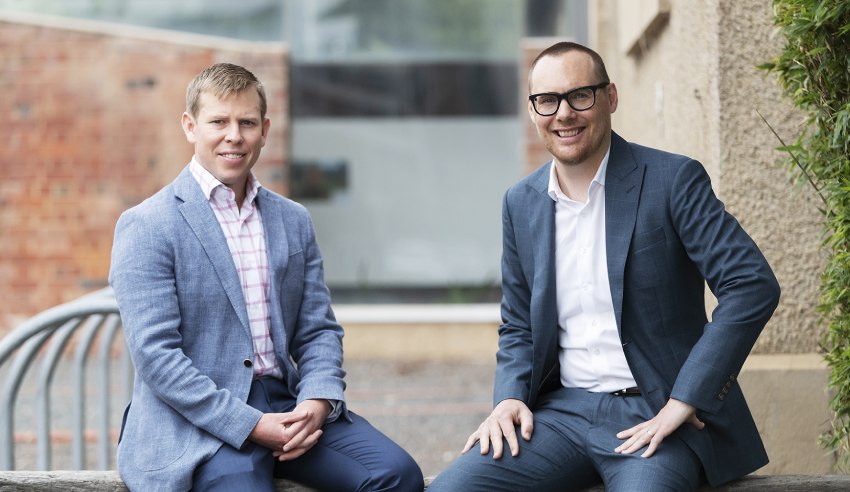 Proximity has celebrated its 10-year anniversary by announcing a rebrand, in what the company's director and founder is calling a "step forward".
Formed in 2011, Proximity has been providing consulting, legal and commercial solutions to government and large organisations, strengthening capability and expertise year-on-year. What started as a two-person operation is now an industry-leading professional services firm with a team of over 100, working with clients all over the country on some of Australia's most complex and high-profile projects.
According to founder and director Sean King, the past decade has seen Proximity expand its integrated service offering and multidisciplinary teams to meet rising client demand for this unique approach – maturing to a truly dynamic supplier of consulting, commercial and legal services.
"This rebrand represents a step forward in Proximity's evolution. We have now realigned our brand to better match and reflect our culture, vision and unique way of working – which is all about breaking the mold, going the extra mile, and have fun along the way," he said.
"With growth from two employees to over 100 employees, how we connect with our team has changed compared to what it was 10 years ago. We have worked hard to remain highly connected and have high transparency and to preserve the great start-up culture that has served us so well.
"Although a lot has changed, many of the underpinnings of the business have stayed the same, particularly having a very integrated way in which we provide our services to clients; which is enabled by having a highly collaborative team, a 'best for project' resourcing model and multi-disciplinary skill sets."
The new brand was developed through a collaborative process and reflects Proximity's people-first culture. Clients, partners and staff were engaged to provide insight on the firm's value proposition and points of difference, which led to the new brand vision: being a catalyst, providing momentum, and helping clients and staff to go further. This new vision is reflected in Proximity's new brand identity by movement, vivid colour and a bold new mantra: "go further".
"The overarching original vision of providing an integrated, multidisciplinary service offering to clients has not changed – but how this looks in practice has evolved," Mr King said.
"We originally started providing mostly legal and commercial services provided onsite with clients. Around five years ago we decided to increase the amount of advisory work we provided – in addition to our onsite engagement model."
In addition to providing a broader range of consulting services, Proximity now has staff in Melbourne, Sydney, Adelaide and Canberra.
"We are focused on devolving and diversifying the leadership structure within Proximity, spreading the leadership across the business, ensuring everyone within the organisation understands our business plan, vision and economic model and can support us realising that plan and vision. This will empower our team to make strategic decisions and contribute to the direction of Proximity," Mr King added.
"We have already started this process by hiring different experts across HR, technology, finance and risk to come into the business and take the reins – we also recently have introduced a client and solution lead program so that the driving forces behind Proximity are diversified outside of the executive team."
Mr King added that the firm's future lies in their "multidisciplinary and dynamic teams."
"In line with the trend of many clients wanting solutions to business problems, rather than purely legal advice, a big part of Proximity's future lies in our multidisciplinary and dynamic teams that bring together professional skills across legal, commercial and consulting streams including in organisation design, governance, risk management, digital transformation and project management," he said.
"The key factor for us is not just employing experts in these areas, but having the organisational structure and culture that brings those people together seamlessly in integrated teams to help clients address their most pressing business issues."
The roll-out of the brand sees the launch of an engaging new website, which features a new design, easy-to-use navigation and tailored service specific content surging for the user. In addition, the website is a resource hub with downloadable capability statements and a thought leadership hub.
"Our new branding is all about better aligning how we present ourselves externally to reflect who we really are – our capabilities, our key values and our wonderful culture," Mr King said.
"We are extremely proud of our history and our new brand, and we're excited for what's to come."