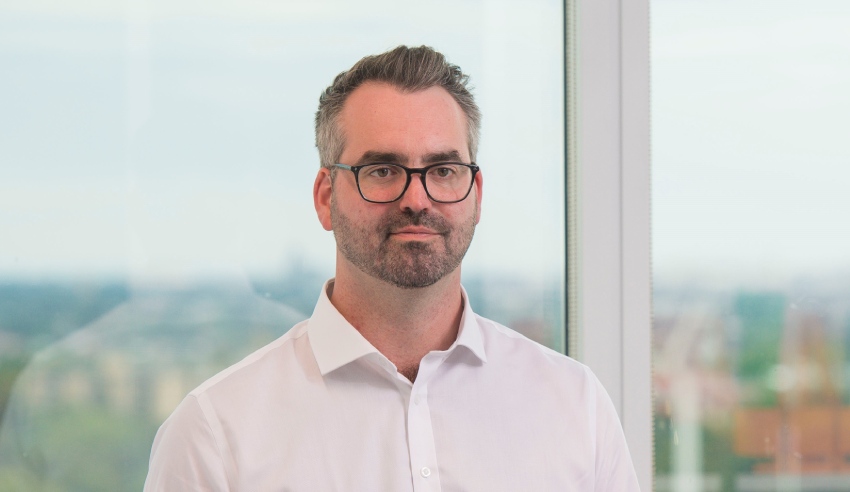 Better support is needed as lockdowns in Australia's major cities put small-business owners across the country under increasing pressure, says one litigator.
According to NDA Law managing director and litigator Joshua Davies (pictured), the continuing lockdowns across Australia – and the resulting supply issues that are threatening myriad industries – have made it even more difficult for businesses to deliver services on time or to maintain sufficient cash flow to keep their heads above water as they try to emerge from the age of coronavirus.
Law firms across the board, he explained, are seeing more and more calls from both commercial and residential home builders, for example, needing representation.
The possibility of ongoing or even new lockdowns, he said, if high case numbers in both NSW and Victoria continue, is hugely concerning.
"In the construction industry, we have seen price increases of up to 50 per cent for basic materials, but unfortunately builders can't pass added costs on to a client who has signed a fixed-price contract," Mr Davies advised.
"We are going to see more companies in court fighting over breaches of contract.
"It is most likely there are some businesses out there skating close to trading while insolvent as business activity stops and starts – and in these conditions it is safer to get some advice right now about any support that might be available to assist."
His comments follow recent research showing that, increasingly, Australian businesses are seeking help with no end in sight to pandemic-inspired uncertainty, together with lockdown restrictions preventing a return to pre-pandemic levels of trade.
As reported by Lawyers Weekly sister brand Accountants Daily, CPA Australia – the national professional accounting body – last week released findings that show that over half (54 per cent) of accountants currently think that their businesses will face difficulties paying debts in the coming three months. Almost one in two, the research further noted, reported receiving a higher volume of inquiries about financial stress in the past month.
Such volume was consistent around the country, Mr Davies pointed out, not just in NSW and Victoria.
Sims Richmond Chartered Accountants principal Michael Michaels submitted that having a "more uniform method" of immediate business compensation was required to navigate such issues at present.
"JobKeeper has finished, and we are now left with an inconsistent arrangement throughout the country for emergency relief. How much you get and how quickly you get it depends on which state you live in. In South Australia the compensation is the same amount for all businesses unlike other states where it fluctuates based on percentage turnover decreases," he detailed.
"I think it is very difficult for businesses across different states to navigate through the bureaucracy of making applications for grant relief and the amount of the grants are so small that we will see businesses in many sectors struggling in the next few months unless we find a proper unified safety net for this period of time."
Further federal assistance may be needed until the Christmas period, Mr Michaels added.
"At the moment many businesses are just hanging in there waiting for higher vaccination rates which might bring some relief to trading conditions and improve their outlook for 2022," he said.
The comments come as Treasurer Josh Frydenberg on Wednesday announced that the Morrison government is set to provide additional support to SMEs that continue to deal with the economic impacts of the COVID‑19 crisis by expanding eligibility for the SME Recovery Loan Scheme.
The government will, the Treasurer noted in a statement, remove requirements for SMEs to have received JobKeeper during the March quarter of 2021 or to have been a flood-affected business in order to be eligible under the SME Recovery Loan Scheme.
"As with the existing scheme, SMEs who are dealing with the economic impacts of the coronavirus with a turnover of less than $250 million will be able to access loans of up to $5 million over a term of up to 10 years," he said.
The scheme will also include a government guarantee for 80 per cent of the loan amount, lenders will be able to offer borrowers a repayment holiday of up to 24 months, loans can be used for a range of business purposes or to refinance any pre-existing debt, and can be either secured or unsecured.
"The expanded Scheme will enable lenders to continue supporting Australian small businesses when they need it most," Mr Frydenberg said.
The loans will be available through participating lenders until 31 December 2021.