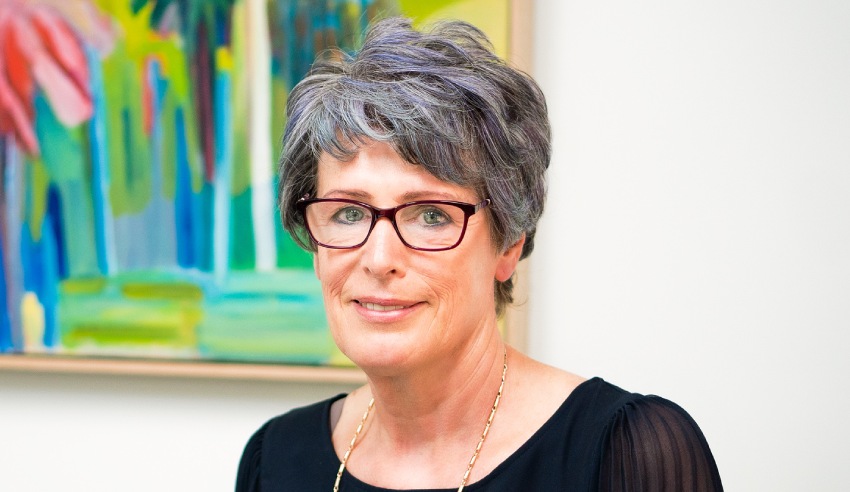 It is only when we take some "law" out of dispute resolution and add other skills that we can truly offer "resolution", writes Marguerite Picard.
The Chief Justice of the Family Court of Australia has won my appreciation, by directing lawyers to file a Certificate of Genuine Effort about dispute resolution (DR) attempts before issuing proceedings. A version of this has been required in parenting matters since 2007. Further, the Family Law Act and its rules contain directions and encouragement to lawyers to promote awareness and uptake of DR in all matters, but there has not been a culture of enforcement within the courts, and until now, no DR certificate has been required except in children's cases.
Before a person can file an application for children's orders, they must have undertaken mediation, with exceptions for safety and urgency, and non-attendance. A section 60I certificate is required before filing such an application. In my view, we have long needed the equivalent certificate for property and financial matters. The Certificate of Genuine Effort appears to be the answer. If the requirement prevents a person from filing an application without the certificate, this direction should be very effective.
The Genuine Effort certificate reflects an important cultural shift towards DR, which, if lawyers are honest, they have chosen to ignore. When section 60I certificates were mandated, the profession generally opposed that step. There was a view at that time, that still remains in some sectors, that lawyers held the knowledge about parenting cases, and to be frank, that their practices would be robbed of work. Lawyers have had many years to adapt their skills and practices for the time of mandatory DR, which is now. It may not be universally embraced by the profession, but it serves the public and the public purse, and its time has come. 
One reservation I have about the definition of DR for these certificates though, is that the definition includes negotiation through lawyers. I have been espousing the inclusion of interdisciplinary work in family law for as long as I've been espousing the need for a DR certificate to be filed. Consistent with that, and probably controversially, I believe that the definition of DR for the certificate should be narrowed to exclude negotiations through lawyers, unless that process has included non-lawyers such as psychologists, financial planners, money coaches, and divorce coaches.
I am of this opinion because my experience and observation of negotiation solely between lawyers are that those negotiations always take place in the shadow of litigation. That long shadow is the enemy of openness and creativity. Negotiations in the shadow cannot openly seek to understand drivers of client behaviour, relational dysfunction, personality dysfunction, levels of financial literacy, money psychology, reality checking settlement proposals, future-proofing proposals, or any of the other benefits that interdisciplinary work has to offer.
An example of the way negotiations can be deepened to achieve something closer to real resolution, is to add social scientists to the professional mix. One of the primary benefits of working with social scientist in an integrated way is that the lawyers have the benefit of a far greater understanding of what is going on for their own client, as well as what is going on for the "other" client. What looks like, and often is dysfunction, leads lawyers to pejoratively label people with some version of "difficult", without any guidance about how to manage that particular brand of "difficult". Social scientists who meet with the clients can give the lawyers insights about the couple dynamic, and individual's personality and behaviour; or their unmet needs!
An understanding of dynamics and behaviour is never present when lawyers are negotiating in traditional ways, that is, with one eye on the possibility of future litigation. The "why" of someone's behaviour or negotiation position is of little significance in traditional negotiation through lawyers. In that landscape, lawyers are arguing about legal positions, not about long term interests of the clients, in the way DR practitioners understand the word "interests". That is, what is underneath statements of position such as "I want", "I need", "I must have", "it's my right", "it's the law". 
In other words, I am talking about conflict resolution being part of what we broadly call Dispute Resolution (DR). We tend to think resolution is achieved when we end disputes. I agree with Ken Cloke when he said: "We need to broaden our definitions of conflict resolution to include ending disputes, as well as helping people actively and effectively express them". I think all lawyers know that is not what happens in traditional negotiations.
In my opinion, it is only when we take some "law" out of DR and add other skills that we can truly offer "resolution". I see an opportunity to influence our understanding of couples' conflict in DR by amending the definition of "negotiations through lawyers" to include "negotiations through lawyers supported by one or more of, psychologist, counsellor, financial planners money coach or divorce coach".
Marguerite Picard is a lawyer and accredited specialist, author, co-founder of MELCA, founder of Changemakers in the Legal System, president of the Victorian Association of Collaborative Professionals.
The Lawyers Weekly Legal Firm of Choice Survey is now open, giving legal professionals the opportunity to confidentially say what areas their firm is responding well to – and where they could improve. The annual survey, which is partnered by Momentum Intelligence, also forms the basis for the Top 25 Attraction Firms ranking, identifying the firms legal professionals most want to work for. To take part in the survey, click here. The survey will close on 15 September.