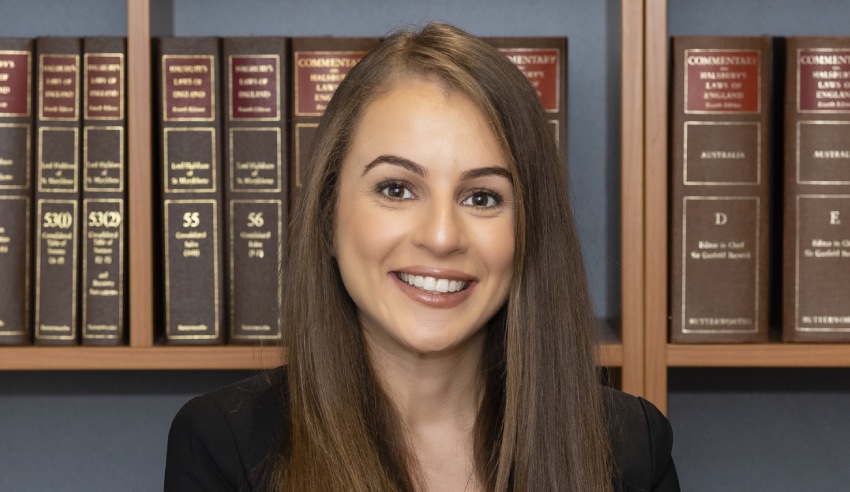 Rural and regional areas are lands of opportunity for lawyers who are willing to make a tree change, writes Stefanie Costi.
Rhys Bower's path to establishing Wagga Wagga advisory law firm – Bower Wood Lawyers – was unorthodox.
You see, Mr Bower did not intend to become a lawyer. He always dreamed of becoming an engineer. 
But – when it came time to submit his university preferences – Mr Bower opted to study a bachelor of commerce (Finance and International Business) at the Australian National University instead.
"It was a shorter course. I was less interested in spending time in a university hall and more concerned with getting some runs on the board," Mr Bower said.
"Fortunately for me, the degree I chose led to an incredible job: advising state treasurers and the federal Finance Minister about spending money."
It was during his time in government that Mr Bower realised that law had a similar appeal to engineering. It was technical. It was about building things. It was creative. It was analytical. So, he went back to university to study law as a second career.
The road to Wagga Wagga
Fast forward a few years later and Mr Bower began his career at Clayton Utz in Canberra as a summer clerk and then as a law graduate. After rotations in different practice areas, he found himself in the litigation team which focused on public law and administrative review litigation.
While Mr Bower loved his job, he quickly realised that being a lawyer at a top-tier law firm in the city was not worth the toll it took on his young family. "The firm shaped my legal skills but was also demanding and, to me, incompatible with having a growing family," said Mr Bower.
The universe must have been listening because at the same time, all of Mr Bower's family left Canberra. So, Mr Bower and his wife, Kate, decided to move to a little town called Holbrook (the town with the submarine) where Kate grew up.
Starting a country practice
When the Bowers first moved to Wagga Wagga, Mr Bower spent five years working at an established law firm. Throughout his time at the firm, Mr Bower developed the view that law could be (and should be) practised differently than the traditional approach taken there.
"Eventually, it became inevitable that to explore my interest, to work the way that I wanted to work and to stop filling out timesheets (Mr Bower told us that he has not filled out a timesheet since January 2017), I would need to step out on my own," Mr Bower said. "Lucky for me, Nick Wood – my now partner – had the same ideas and we started our firm together".  
And, they have never looked back.
While Mr Bower admits that starting a firm from scratch – regardless of whether it is in the city or the country – comes with challenges, it is an adventure that he highly recommends. 
"It's been a great journey building it all from a blank slate," said Mr Bower. "There are no tired old practices or 'we have always done it that way'. We develop all our own precedents and technology solutions which is just as rewarding as client work."
Mr Bower believes that there is one stark difference between practising as a lawyer in the city and the country.
"City firms don't have a money tree. So, if you're making a good salary, it's likely to come at a cost in terms of the hours expected of you," Mr Bower argued. "I can't buy more time and I am not willing to forego time with my family for extra dollars especially while my kids are young. I will have plenty of time to work late nights when my kids are teenagers and do not want to talk to me. But for now, my headline strategic objective is to work no more than 45 hours a week."
Life at Bower Woods Lawyers
According to Mr Bower, there is no such thing as an ordinary day at Bower Woods Lawyers.
As an advisory practice based in a regional area, Mr Bower only deals with commercial, property, and estates matters. His clients range from owners of small businesses to Chief Executive Officers of organisations to regular mums and dads. "My work directly affects the life of the person giving the instructions," said Mr Bower. "It is a much more intimate lawyer/client relationship than I experienced in a big firm."
Mr Bower tells Lawyers Weekly that every workday starts with a huddle to see what is on the team's plate that day. "The agenda for the huddle changes over time but we are currently focusing on identifying our frogs to eat," Mr Bower said. "Mark Twain says that if you need to eat a frog (a big task), it is best to do so in the morning."
Advice for budding country lawyers
For lawyers contemplating a move to a rural or regional area but scared that there will be no work for them, Mr Bower said: "Just do it. There are great opportunities in country areas for lawyers. Get online and find a firm that resonates with you and then get in touch with them. Have a conversation with a country lawyer about life out here. Our door is always open and my partner and I will always make time to talk to someone considering a change".
If the rat race is wearing thin and the long commute to work is proving tiresome, maybe it is time to look for a tree change.
Stefanie Costi is a junior lawyer and director of Costi Copywriting.