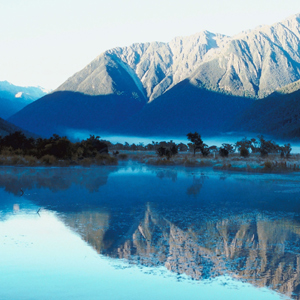 A one-time New Zealand immigration lawyer to the stars has been busted for alleged immigration offences.
The New Zealand Visa Bureau reports that Richard Martin, who was a high-profile immigration lawyer before he was arrested for fraud in 2009, now faces over 100 counts of immigration-related charges.
In his former life as an immigration lawyer, Martin helped British entertainer Michael Barrymore obtain a residency visa in 2004 after he left the old dart to start afresh, a few years after a man was found dead in his swimming pool following a party at his Essex home.
It is alleged that Martin's firm, Richard Martin Immigration, falsified visa application documents, engaged in forgery and illegally asked for, or received, fees for immigration advice.
 If convicted, Martin faces a maximum 10-year sentence for each of the 34 Crimes Act charges he faces.
He also faces 34 charges under the New Zealand Immigration Act and 23 charges from the Immigration Advisers Authority.
In 2009, Martin was convicted of stealing money from his former firm, and was sentenced to five months home detention. In 2010, he was struck off the register by the New Zealand Law Society.
While Martin faces some troubles, Australians should not gloat too much about the respectability or otherwise of our cousins across the ditch.
The New Zealand Visa Bureau also reported that immigration figures show that more Australians than any other nationality were deported from New Zealand between 2006 and 2010.
Immigration authorities reported that Australian migrants with convictions for serious crimes, including drug dealing, rape and other violent crimes, managed to deceive officials and enter New Zealand, with some later being convicted of crimes committed in their new homeland.
To be fair, New Zealand immigration authorities said some of their crims also got into Australia under false pretences.
Folklaw will certainly be looking around the plane more closely next time it goes to New Zealand, one of Folklaw's favourite destinations.