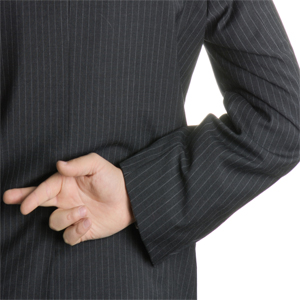 In small-claims courts throughout Marion County, Indiana, tax lawyers behaving badly have been caught out.
The Indianapolis Star reports that lawyers for debt collectors have been trying to talk defendants out of representing themselves in court by intimidating them to settle when there is little to no evidence to show they owe money.
In some cases, defendants believed those lawyers were 'court employees' because the courts allow plaintiff lawyers to utilise office space and consultation rooms.
Jake Tyler, 26 told The Indianapolis Star that, to his great surprise, he was taken into a room with the lawyer representing his apartment block's debt collection agency. The lawyer reportedly became "aggressive" while trying to persuade him to settle a row over damaged carpet.
Tyler claimed he had done his legal homework online and prepared information to present in his defence but eventually backed out of appearing in court because he felt intimidated.
"It was basically [the lawyer] saying, '[You] can go to the judge, but you're going to lose'," Tyler told The Indianapolis Star.
Other residents have come forward with similar tales of aggression and deception. Krieg Kinnaman found himself being "advised" by a lawyer for a debt collector that his argument against an outstanding balance on a credit card [that he didn't recall owning and that the debt collector couldn't prove belonged to him] would be thrown out.
Sure enough it wasn't.
There is hope however, for those who run into tax lawyers impersonating stand-over men Indiana.
The Indiana Supreme Court has announced that a task force will investigate the nine small-claims courts in Marion County (which townships pay to run) with the aim of solving such problems and even changing state laws.
One proposed idea is to ensure public space within the courts is not over run by bullies, who may also be lawyers for plaintiffs.
Folklaw would not want to run into any of those tax lawyers in a dark alley.