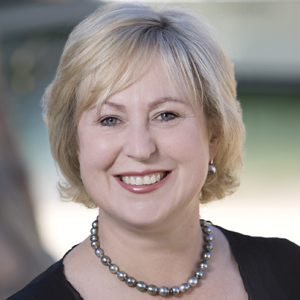 With law firms across the board looking to merge, expand or re-think their strategy, Lawyers Weekly sought the insights of strategic practice management consultant Linda Julian to find out the best way for law firms to reinvent themselves
With law firms across the board looking to merge, expand or re-think their strategy, Lawyers Weekly sought the insights of strategic practice management consultant Linda Julian to find out the best way for law firms to reinvent themselves
We are often approached to help lawyers relocate, merge, sell, or integrate their practice with another. Sometimes, our work is on the other side of the fence: seeking out and sizing up acquisition targets.
After a lot of years helping practitioners and firms to court interest, do their due diligence, and navigate the process, we have dozens of war stories and plenty of advice to share.
One memorable call from an old client along the lines of, "Please help me find a buyer for my firm so I can retire" morphed into conceiving and executing the first-ever stock exchange listed law firm in the common law world – quietly and absent of any fanfare – when others said it was not possible.
There was a huge financial return for the vendors. Let's be clear: exit or relocation by listing is neither realistic nor desirable in the overwhelming majority of cases. Some other exits can deliver decent results, but many vendors find their firm has less value than they expect.
Gone are the good old days when a young lawyer going out on their own simply goes shopping for an established small firm. From my business planning lectures in the College of Law Practice Management course, I have observed a massive shift among participants recently: few buy an established practice, and almost none even consider small full-service firms.
There are some odd ideas out there about what makes a law firm saleable, and some serious misconceptions about what practices are worth.
Because accountants are frequently the advisers to which practitioners first turn for advice, prospective vendors are often given standard sale of business formulae for sale prices based on profit multiples.
I'm yet to see one where a neat general business formula plays out.
If you want to sell or relocate your firm, don't put the cart before the horse. Avoid being distracted by the deal before making your firm deal-ready.
What is saleable? Most firms are eventually, but not for serious value. For a few, simply avoiding shut-down costs is a great outcome.
What is saleable for value? Firms which are attractive, having carved out profiles and reputations based on expertise in desirable market segments rather than "doing just about anything for all sorts of clients".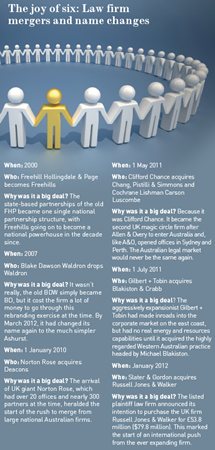 What is saleable at high value? Practices which use niche market recognition to develop sustainable and profitable professional services businesses.
Unsurprisingly, practice relocations work much the same way: lawyers with recognition and a strong client following in well-defined and desirable market segments successfully relocate on good terms.
Many lawyers focus on the smaller of two sets of activities necessary to successfully sell their practice: they dwell on structuring a transaction to minimise risk and tax, rather than the bigger, more important, and up-front activity of preparing the practice for successful sale or relocation by making it attractive to the right folk.
By all means, maximise the position of exiting owners by careful structuring, but that comes after the practice is made attractive and impediments removed.
Successful sales and relocations are the product of clear thinking and proper preparation. Positioning your practice for sale is the most important step in maximising your overall outcome.
This quick checklist will help:
• Assess your competitive position within each target market segment
• Consider profiles of likely buyers: to what kind of acquirer will your firm have most value ?
• Consider the best timing to go to market
• What will prospective purchasers look at when they assess your practice ?
• Work out and remove obstacles and hurdles which detract from what you have to sell and limit its
appeal
• Get your communication materials spot-on
• Profile and list the most likely acquirers.
Preparation is about doing all that's needed to maximise probability of successfully selling on good terms.
Consider how much time and resource it's worth investing to make your firm sale-ready and to improve your outcome.
Removing impediments makes it much more appealing. Structuring is about getting the best
outcome from a transaction once a buyer has said, "Yes, I want it".
Don't make the mistake of investing heavily in structuring a transaction when your practice is
not yet sufficiently attractive to arouse interest.
Structuring is important only once there is a transaction to structure. Put your energy, effort, and investment into preparing and showcasing your practice and its achievements.
Making your firm an object of desire is central to selling or relocating at all, and
pivotal to getting a good financial deal. Right now, acquirers are absolutely certain that it's a buyer's market.
Whether that's true or not, it is a highly competitive market and our take is that this is not likely to lessen anytime soon. It's likely that prospective buyers will compare your practice with others – some similar and some in other segments.
They will find many options. Inevitably, they will consider establishing a greenfield operation. So, plan in advance to optimally position your practice for sale.
Preparation takes time but is almost always worth the effort.
Get your house in order. The best work is done up front rather than "repair jobs" later.
To take the home sale analogy, don't put the 'for sale' sign out front, have the hordes through to inspect it, accommodate the out-of-hours inspections and requests for additional information, receive an insulting offer, and "go stale" on the market ahead of doing essential repairs and presenting it as an attractive proposition for buyers prepared to pay a proper price.
Finally, remember that it mostly takes much longer to prepare a practice for sale and successfully sell it than lawyers involved expect.
The flipside is that every bit of preparation and practice improvement you do will deliver benefits along the way.
The earlier you get to work on your firm, the better for you as its current owner as well as for your eventual sale or relocation.
Linda Julian is managing partner of Julian Midwinter & Associates, strategic practice development consultants. JMA advise law firms throughout Australia, New Zealand and Asia on strategic management and business development issues