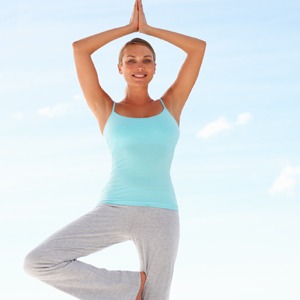 A lawyer crowned one of the most beautiful in Massachusetts has been suspended from legal practice after she pretended to be a fully-qualified doctor.
Susan Friery, who featured in the "Beautiful Massachusetts lawyers of 2009" poll and calendar, obviously already had quite a bit going for her before she felt the need to pretend she had a medical degree, despite having only trained as a mortuary technician.
Probably blinded by her beauty, the heads of New York law firm Kreindler and Kreindler believed she had indeed graduated from the College of Physicians and Surgeons of Columbia University when she joined as an associate 19 years ago.
Friery, who is obviously skilled in appearance upkeep, presented herself as a doctor at many a meeting and seminar and, in 2010, she was made a partner at Kreindler and Kreindler.
Taking a fraudulent leaf out of Frank Abagnale Junior's book, Friery had her name appear with the title Dr or MD on the firm's advertising, business cards, letterhead and other legal correspondence filed in courts. Perhaps she just watched Catch me if you can a few too many times (but with Leonardo in it, Folklaw can hardly blame her).
Further, an article on 'top managers' boasted that she graduated top of her class, had special training and experience in forensic pathology from "numerous New York hospitals" and worked for the American Red Cross, National Kidney Foundation, Habitat for Humanity and National Disaster Medical Response Teams.
If you're going to lie, why not make it a humdinger, right?
Friery, who worked on settlements for the families of victims of the Lockerbie bombing as well as compensation cases for survivors of the 9/11 attacks, was well regarded for her looks and high-flying education.
But in August last year, it all became too much and she admitted to her bosses that she was not actually qualified to diagnose disease or perform minor surgeries.
Perhaps the burden was too much to bear given she was listed as one of only 2,500 medical doctor/attorneys in the US.
The Supreme Judicial Court found that Friery's myriad misrepresentations did not harm her clients or negatively affect the quality of her work.
However, under order of the court, Friery won't be practising law or medicine - or be appearing on any calendars - for quite some time.