Goodbye job applications, hello dream career
Seize control of your career and design the future you deserve with
NSW AG hails impact of ADR in Children's Court
An inquiry into the NSW child protection system has paved the way for the greater use of alternative dispute resolution (ADR) in the Children's Court.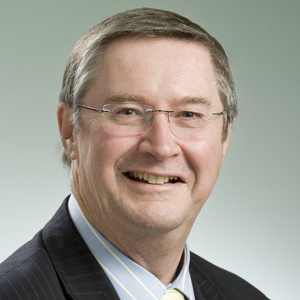 NSW Attorney-General Greg Smith (pictured) used his opening address at the 11th National Mediation Conference yesterday to give details of the ADR-related initiatives his department has spearheaded. 
You're out of free articles for this month
To continue reading the rest of this article, please log in.
Create free account to get unlimited news articles and more!
"These ADR initiatives were aimed at increasing the ability of families to actively participate in the decision-making process around their child's future care," said Smith.
The Attorney-General's department has recommended a range of ADR models to operate from the time the child welfare agency first has contact with a family to when an application is filed in the Children's Court.
One of the initiatives to arise from these recommendations is dispute resolution conferences, which use a conciliation model, are run for two hours by a trained mediator, and take place within courthouse accommodation.
Smith warned that ADR had not typically been used in the NSW care jurisdiction and, as a result, many lawyers and community services' caseworkers questioned whether it was appropriate to negotiate with families about issues like restoration of children and contact.
In response, the department conducted information and training sessions for lawyers and caseworkers and developed promotional material for families "to give them an idea of what to expect on the day and how to prepare for a conference".
To measure the success of ADR in a jurisdiction that has traditionally been resistant to ADR, an independent evaluation of the conferences was commissioned by the department.
The evaluation report – which has not yet been made public - found that around 80 per cent of all conferences resulted in the issues in dispute being either fully resolved or narrowed. 
VIEW ALL
"The evaluation has shown that these programs have made a significant difference to the lives of families going through care and protection proceedings in the NSW Children's Court," said Smith. "In fact, even I have been surprised at just what a difference these programs have made."
The report showed a high level of satisfaction with the conferences, with around nine out of 10 family members reporting that the conference treated them fairly, and over 80 per cent felt that they had been given an opportunity to tell their side of the story.
"These findings are particularly important to note," said Smith. "Many parents and family members had previously felt confused and alienated by Children's Court proceedings."
Smith added that, despite some initial hesitation from lawyers, between 82 per cent and 89 per cent who participated in a conference found it useful.
"Overall, the evaluation report found that use of ADR in the Children's Court delivered a range of benefits for the parties involved. It recommends the continued use of ADR in care matters," said Smith.
Meanwhile, the Attorney-General's department has begun building an evidence base to inform future ADR projects to make sure that they are targeted and effective. 
"NSW is the first state to begin a methodical investigation into the use of ADR by its state agencies," said Smith.
"The first step in the process has been to institute an annual survey that asks all NSW state legal departments to provide information about how ADR is used by the agency to resolve legal disputes and what savings in legal costs are achieved as a result."
The 11th National Mediation Conference runs until Thursday at the Sydney Convention and Exhibition Centre.