Goodbye job applications, hello dream career
Seize control of your career and design the future you deserve with
'Provocation' could unfairly prejudice jury
The partial defence of provocation can offer men a "lucky" escape from a life sentence, a Melbourne-based criminal barrister has said.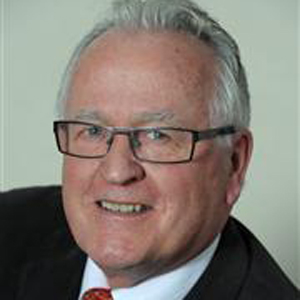 You're out of free articles for this month
To continue reading the rest of this article, please log in.
Create free account to get unlimited news articles and more!
Bruce Walmsley SC (pictured) was commenting on the NSW parliamentary inquiry into whether to retain, abolish or amend the defence, which allows murder charges to be reduced to manslaughter in cases where it is determined that the attacker lost control because of the actions or words of the victim.
The inquiry was sparked by a recent NSW case where the defence of provocation was used: Chamanjot Singh cut his wife's throat eight times after she reportedly threatened to leave him and have him deported; he was given the minimum six-year sentence for manslaughter.
 "I got provocation manslaughters many times, so did many of my colleagues, in circumstances where instead of serving 13 to 15 years …  you ended up getting less than 10 and often it was a good result for the bloke, but often it was lucky," said Walmsley.
NSW Director of Public Prosecutions Lloyd Babb SC is one of a number of senior legal figures who have called for the defence of provocation to be abolished, saying that it provokes a ''culture of blaming the victim''.
Provocation as a homicide defence was abolished in Victoria in 2005 and Walmsley seems to think the media played a large role.
"The Herald Sun ... has been bullying judges and lawyers for years in regard to 'justice stinks' and 'victims don't get a fair go' and 'what is all this about provocation?'" he said, adding that readers began to think men were getting a "free result".
In 1989, Walmsley prosecuted the well-known provocation case of Peter Raymond Keogh in Victoria.
VIEW ALL
Keogh received eight years for stabbing his ex-girlfriend Vicki Cleary, 24, to death. But the defence of provocation reduced murder to manslaughter and he served only three-and-a-half years. 
Walmsley said the residing Supreme Court judge, George Hampel, based the subjective test of whether an "ordinary man" in such circumstances might lose their self-control on someone with the personal characteristics of Keogh, not on a "robust" member of the community.
 "Hampel gave a very generous provocation direction to the jury because the bloke was depressed and he was an alcoholic and he had issues of self-worth," explained Walmsley, adding that he unsuccessfully "got into a scrap" with the trial judge over the case.
"Ironically, and not very helpfully, a few years later the High Court came down on my side of it and the ordinary man test was properly readjusted [but] that didn't help Vicki Cleary."
Man's world
There are very few cases in which women have successfully used the defence; Walmsley says it would be less than one in 10.
The reasons for this are investigated in Sex, Culpability and the Defence of Provocation, a new book by Dr Danielle Tyson from Monash University's Department of Criminology.

Tyson explains that in provocation cases the accused is in a particular position where he is able to shift partial blame to the victim by constructing her as having provoked her own demise.

"His defence will portray her in one of a variety of stock stories: as the nagging woman, an unfaithful or departing wife or a woman who impugns his masculinity. Through these stories the defence narrative blackens the character of the deceased," said Tyson, adding that such stories rely on outmoded stereotypes, dating from an era where women were at risk of public punishment by their husbands if they stepped outside traditional roles.
Walmsley agreed that similar stories and stereotypes still permeate contemporary cases.
"There's no doubt about it that women have been discriminated against since the year dot and that has progressively improved, but only marginally, over the last thousand years as they reinvented themselves from being merely men's chattels to being what they of course always were and always should be: equal members of the human race," he said.
"Particularly in the legal precincts [in] the last 15 years in Sydney and Melbourne, women have had a pro-active affirmative action, superiority over men … men now complain they don't do anywhere near as well. So what? Serves us right for keeping women down for as long as we have."
Only human
While one might expect the law of provocation to require the full history of domestic violence in a relationship to be laid out for a jury, it rarely does, explained Walmsley.
Given that the accused is the one that raises the defence and "courts bend over backwards to ensure a fair trial", past incidences of abuse are often kept hidden.
"[This is so] that the sensational aspect of activity isn't blown-up and hard to manage by a jury who are only human after all and can't be taken to easily deal with things that sort of compete with each other," said Walmsley.
If the defence is abolished in NSW, a statutory variation of murder will likely be enacted in its place, said Walmsley.
This would potentially include a couple of other categories of unlawful homicide defence killing and defensive homicide or diminished responsibility homicide.
"It'll probably require a tit-for-tat in that regard," he said.
The inquiry will release its report next month.