Goodbye job applications, hello dream career
Seize control of your career and design the future you deserve with
Amateur 'experts' rule in child sex cases
Federal magistrates and judges are heavily reliant on inadequate 'expert evidence' to determine whether a finding of sexual abuse should be made, it has been claimed.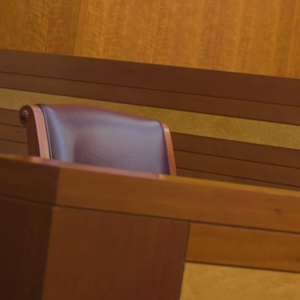 You're out of free articles for this month
To continue reading the rest of this article, please log in.
Create free account to get unlimited news articles and more!
Federal magistrate Matthew Myers said today (March 20) that the methods by which experts provide opinion on the risk of child sex abuse fail to deliver evidence that is of a consistently high quality.
"Those delivering 'expert evidence' in Australian Family and Federal Magistrates Courts rarely have the training, knowledge and skills needed to do this type of work adequately," said Myers, speaking at the 6th World Congress on Family Law and Children's Rights in Sydney, which concludes tonight.
Presenting his paper as part of a session entitled 'Evaluating Sexual Abuse Allegations in the Family Court', Myers explained how young victims' evidence can easily be misunderstood or contaminated through the use of inappropriate interview techniques and repeated questioning.
Since children are not permitted to provide evidence directly as witnesses in Family Court or Federal Magistrate Court proceedings, experts are heavily relied upon to interview the child and the alleged perpetrator to determine whether there is an "unacceptable risk" of abuse to the child.
"No formal Australian guidelines exist to define how experts should conduct such interviews, the types of tests and questions that should be or should not be used or the age limits within which they are meaningful," said Myers, adding that a child's capacity to remember and report events accurately varies considerably.
Research shows that open-ended questioning is most effective in eliciting accurate responses, while suggestive, specific, delayed and repetitive questioning can contaminate a child's episodic memory, especially if they are very young.
Therapeutic interview skills are inappropriate from an investigative perspective, but standard interrogation skills are inappropriate for interviewing small children, said Myers, who called for specific credentialing of forensic psychologists and a standard set of practice guidelines.
VIEW ALL
Judge David Harris QC from Liverpool offered an English perspective on the deficiencies of evidence management during the session.
He said there was a growing recognition of the need for more careful questioning and better control by judiciary.
"There are criticisms about the tactics of barristers and deliberate confusion or repression of children," Harris told Lawyers Weekly.
"I can't say I regard the system as entirely fit for its purpose and it won't be so until … there is much more consistency in an understanding of child development [and] age appropriate questioning of a child."
There is often no material evidence or witnesses to the alleged abuse, and even when appropriate interview questions and techniques are employed, experts can lose neutrality by becoming professionally or emotionally aligned with one side of a dispute, claimed Myers.
It is therefore important that experts disclose to the court their methods, assumptions and research underpinnings, he added.
Myers also suggested the establishment of an expert panel to give the courts a larger pool of experts to draw upon, which would mean shorter waiting times, reduced cost, and safer and fairer outcomes for both children and accused parents.
Manchester-base Judge Maureen Roddy spoke together with Harris, following Myers' presentation.