Goodbye job applications, hello dream career
Seize control of your career and design the future you deserve with
Barrister criticises Thatcher's reign
High-profile barrister Geoffrey Robertson QC has rejected praise of Margaret Thatcher's political legacy in the wake of her death, describing the height of the Thatcher era as a period of "unalloyed greed".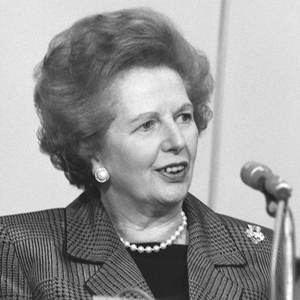 Robertson, a human rights lawyer based in London, told AAP that the Iron Lady had been incapable of empathising with the poor and disadvantaged during her 11 years as Prime Minister, from 1979 to 1990.
You're out of free articles for this month
To continue reading the rest of this article, please log in.
Create free account to get unlimited news articles and more!
He also criticised Thatcher's political views as "half-baked and hand-rammed" and blamed her "light-touch regulation" for the banking crisis in the UK.
Thatcher wasn't a great conviction politician, he told AAP, adding that her real legacy was being Britain's first female prime minister.
"In retrospect the greatest thing about her was that she was a woman."
Thatcher died on Monday (8 April) at the age of 87.
From a human rights perspective, Robertson condemned Thatcher for drinking whiskey with former Chilean dictator Augusto Pinochet, who visited the UK in the 1990s. However, Robertson did concede that Thatcher's efforts in the Falklands War led to the overthrow of the "barbaric" military government in Argentina.
By contrast, former Australian Liberal prime minister John Howard described Thatcher as Britain's greatest prime minister since wartime leader Winston Churchill.
"I think she was a remarkable leader and I pay tribute to the strength of her conservative convictions," he told reporters on Tuesday (9 April).
VIEW ALL
Howard said her greatest legacy was playing an integral role in ending the Cold War. "In terms of the political framework in which the world lives, it was the biggest single event that I experienced in my lifetime."
Even the current Labor government lauded Thatcher's achievements. Prime Minister Julia Gillard praised Thatcher for being Britain's first, and so far only, female prime minister.
"Her service as the first female prime minister of the United Kingdom was a history-making achievement," Gillard said from Beijing, where she is on a state visit. "Her strength of conviction was recognised by her closest supporters and her strongest opponents."
Gillard did admit, however, that she did not share Thatcher's "political outlook on the world".