Goodbye job applications, hello dream career
Seize control of your career and design the future you deserve with
Staff get pay rise but legal aid crisis continues
The lack of legal aid funding is a threat to the rule of law and could have serious future consequences, a barrister has said.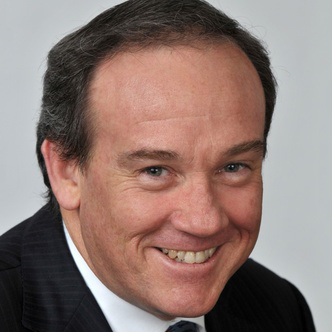 You're out of free articles for this month
To continue reading the rest of this article, please log in.
Create free account to get unlimited news articles and more!
Chairman of Foley's List Michael Wyles SC (pictured) was commenting  in the wake of news that Victoria Legal Aid (VLA) has agreed to give its employees an 11 per cent pay raise over the next three years, despite a funding crisis which sees it forecasting of deficit of $3.1 million this year.
"Most of the people who work for Legal Aid are working for not very much. If it's 11 per cent over three years it's sort of about keeping up with what the Reserve Bank is trying to keep inflation at," said Wyles.
VLA managing director Bevan Warner confirmed on Monday (15 April) that VLA had reached the agreement with the Community and Public Sector Union (CPSU), but added that it was still subject to government approval.
"The agreement will enable us to deliver quality services in new ways and in a financially responsible manner," said Warner in a statement.
"The next step is to confirm government approval so we can take the agreement to staff ballot."
The deal comes after 70 VLA workers rallied in Melbourne last Wednesday (10 April) for a raise in line with other public sector wages.
CPSU said the workers had not received a pay rise since May 2011 and threatened a 48-hour work stoppage.
VIEW ALL
"The issue is Australia-wide but Victoria has brought the matter to the surface," said Wyles.
Demand over supply
VLA made the widest-ranging funding cuts to legal aid grants in its history in January due to "unprecedented demand" for its services, which it said had not been met with proportionate increases in state and federal funding.
Government funding for legal aid has fallen by about 22 per cent per capita in real terms since 1997.
"In terms of availability of work for the Bar, there's much less coming from Legal Aid because they can't afford to pay for people," said Wyles.
One of the most controversial changes to VLA's eligibility guidelines was the capping of instructing fees for solicitors at two half-days for indictable crime trials.
The move has already halted two Supreme Court trials, including a double murder trial with 78 prosecution witnesses, as judges urged VLA to provide the defendants with an instructing solicitor for the duration of the trial.
This lack of representation is a threat to the rule of law, said Wyles.
 "If the [prosecution] retain silk there are three minds thinking about the matter; working out how to best put the case … you've got a whole apparatus designed to prosecute them, and then [on the defence side] you have one barrister tyring to do her or his best," he said.
"I don't blame Legal Aid … those poor administrators must be at their wits' end as their political masters continue to demand that they perform the 'loaves and fishes' miracle."
VLA expects to record a more than $3.1 million deficit this financial year, but the LIV has said it could be closer to $10 million.
A time to lead
Wyles warned that if too many people coming before the criminal justice system can't get representation, they will become disaffected and play by a different set of rules.
"Somebody at the age of 19 or 20 who makes a mistake at a pub one night and ends up in the criminal justice system; once we get them in there we don't get them out," said Wyles.
"They'll just think 'bugger it, what's the point? I'm not going to try'."
In the wake of yesterday's [16 April] bombing in Boston, Wyles added: "We can say 'that all happens overseas' … but I'm concerned about what my grandchildren are going to have in Australia."
In the US, the Sixth Amendment provides a guarantee that accused persons have a right to legal representation, but Australians have no such constitutional guarantee.
Wyles said it is time for the legal profession to lead the community in grappling with the legal aid issue. Any discussion about access to justice should consider the merits of an adversarial system for crimes of a certain level, as well as the 'costs follow the event' rule, he added.