Goodbye job applications, hello dream career
Seize control of your career and design the future you deserve with
Firm demands leading to increased workload
A third of legal practitioners expect to work longer hours in the next 12 months, a new study has revealed.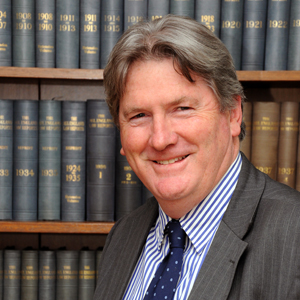 The Thomson Reuters study on the increasing time demands placed on legal professionals revealed that 55 per cent blamed this increased workload on demands from their employer, with less than a quarter (22%) blaming it on clients expecting more.
You're out of free articles for this month
To continue reading the rest of this article, please log in.
Create free account to get unlimited news articles and more!
A tenth said it was down to there being fewer fee earners in the firm, while 13 per cent blamed cost-cutting.
The study surveyed 140 barristers and solicitors, and only 13 per cent said they saw their workload decreasing in the next year.
Tony Kerin (pictured), the national president of the Australian Lawyers Alliance and the managing director of barrister and solicitor firm Johnston Withers, said he was not surprised by the findings.
"The comment that people are expecting far more for less is certainly true of most parts of the profession," he said.
"Client demand necessarily creates pressures on the business ... we now live in an age where the consumers are well and truly informed.
"I think the concept of consumers being very much more informed adds to the level of work that needs to be done; you can't leave a query unanswered."
The study found that more than half of fee earners (57%) worked an additional 10 hours each week above their contract hours, while a fifth (21%) worked an extra 15 hours, and 11 per cent averaged 20 extra hours. A dedicated six per cent worked an average of 30 extra hours each week, and the vast majority of respondents (80%) were not paid for overtime.
VIEW ALL
Kerin said that working those sorts of hours was "not good ... it can lead to a poor work-life balance; that's a phrase that's overused but that's what it does lead to".
"I think the profession has always been labour intensive and it still is, and it's very difficult to remove that need for that intensity, even if you do have technology, because ultimately we're not machines," he said.
"We're people who have to use judgement and discretion and that is honed over years of practical experience and demand goes up if you're any good at it."
The tech factor
The majority of those surveyed said new technologies had helped them work more efficiently, reducing the time they had to spend on administrative duties and conducting legal research.
"I think that technology will come to assist with efficiency far more than it does now," said Kerin.
However, he added, technology also means lawyers are always accessible: "The day of being unavailable [to clients] is just about disappearing."
The study surveyed 55 barristers and 85 lawyers working in private practice at medium (21-50 practitioners) and large (51-250 practitioners) law firms, and found that those in private practice are working longer hours, with 40 per cent of private practice respondents expecting to work longer hours in the next 12 months, compared to 20 per cent of barristers.
Kerin admitted that being self-employed probably made it easier for barristers to achieve more balance: "Barristers do have the ability to regulate themselves ... and some do find work-life balance really well; others are at it just as hard as any full-time solicitor ... it just depends on the make-up of the character."