Goodbye job applications, hello dream career
Seize control of your career and design the future you deserve with
Barristers experience life behind bars
Criminal lawyers will be fingerprinted, served prison food and sleep in cells smelling of "stale sweat" on Friday night (May 17), in order to gain an insight into the juvenile justice system.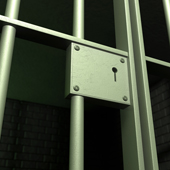 The annual Bail Out event at Sydney's Yasmar Juvenile Detention Centre gives members of the legal community a rare opportunity to spend a night in the shoes of a juvenile offender in detention.
You're out of free articles for this month
To continue reading the rest of this article, please log in.
Create free account to get unlimited news articles and more!
It also aims to raise funds for Australian charity Whitelion, which offers support services for young people involved, or at-risk of becoming involved, in the juvenile justice system.
Ertunc Ozen, a barrister from Hunters Hill, participated last year and said that, even though he knows it to be "a joke", the experience is "really, really depressing and demoralising".
"It's a tiny little room, it stinks to high heaven of stale sweat, it's just horrid. There's no privacy; people can see straight in," said Ozen, who will once again spend this Friday night curled up on a sponge-mat alongside another middle-aged corporate type.
"The bathroom is a horror in itself: the bath is made of stainless steel, the mirrors are stainless steel, all the fittings are suicide-proof."
Yasmar in Haberfield is now disused but newer centres have not lost the steel bars, artificial lights and guards barking orders, said Ozen.
Sixty people will stay the night on Friday, including a team made up of Sydney barristers Ozen and Mark Dennis, senior counsel and public defender Dina Yehia and lawyer Jane Sanders.
"We're the people who are supposed to be making sure the law does what it [is supposed to do] and the primary aim of the law is a well-ordered society," said Ozen, who has been involved in criminal law for 20 years.
VIEW ALL
"I've seen scared, confused little kids get chewed up by the system and end up 10 years on the other side as hardened criminals that would scare you," he said.
"Time and again I'm on my feet saying to courts 'give this person a chance, they didn't have a chance when they were younger'."
Potential to change
Whitelion identifies young people with potential and the will to change and offers them practical skills on how to set up a bank account, apply for a job or a rental property, and turn up to work everyday.
The charity also provides mentoring and employment programs that focus on prevention in Victoria, Tasmania, South Australia and New South Wales.
"[Whitelion] doesn't lecture or hector the kids at all but [deals] with what I think are the real kinds of hurdles," said Ozen, adding that often mentors are young people who have experienced the system themselves.
Whitelion works on a shoestring budget and without large bureaucracies, according to Ozen, who said the charity has used his chambers for meetings.
"The Government tries though Juvenile Justice, but it's a very large bureaucracy run by well-meaning but older people and it just hasn't worked," he said.
Those participating in the sleepout must raise $1000 in 'bail money', which is donated to Whitelion, in order to be released back into the community after their night behind bars.
Last year, Ozen said he did not sleep at all during the night.
"If we put a 15 or 16-year-old kid in here for three-to-six months, what are we doing to that child? I can't see a single opportunity for rehabilitation inside that cell. All it taught me was how horrible life can be," he said.
"Unless you believe that people are born bad then … the earlier we get these kids and give them a chance and an opportunity to change, the better."