Goodbye job applications, hello dream career
Seize control of your career and design the future you deserve with
ABA officers could pay price for pursuing barrister
Office holders of the Australian Bar Association (ABA) could be held personally liable for the costs of litigation brought against barrister Derek Minus over his barrister-listing website, a legal expert has said.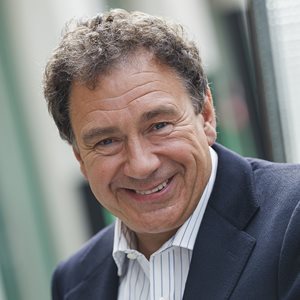 You're out of free articles for this month
To continue reading the rest of this article, please log in.
Create free account to get unlimited news articles and more!
The ABA has confirmed it is an unincorporated association and, as such, the legal action it has instituted must be brought in the name of one or more of its office-bearers, committee of management or governing bodies.
"If it's unincorporated, it doesn't have any legal personality," said Matthew Hall, a partner at Swaab Attorneys.
Office holders of the ABA for 2013 include its president Michael Colbran QC (pictured), vice-president Mark Livesey QC, treasurer Phillip Boulten SC and acting secretary Philip Walker.
Colbran, who is now also the head of the Law Council of Australia, has previously indicated to Lawyers Weekly that he has no comment on this story. Adelaide-based Livesey said he was aware of the case in general terms but declined to comment further.
There is no indemnity provided in the ABA's constitution to individual officers, however, so far as they are also officers of a constituent state or territory body, they have the benefit of an indemnity from their appointing constituent body, said Hall.
"It's pretty serious if they go ahead with this. Subject to that indemnity they would be personally liable for the costs of the litigation and any cost orders that may be made against the Association," he said.
The ABA has retained IP lawyer Wayne Covell of Worthy of the Name to pursue the Sydney-based Minus for alleged passing-off, misleading and deceptive conduct regarding his new barrister-listing website Australasian Barrister Chambers and use of the Austbar domain name.
VIEW ALL
The ABA claimed that it had, over many years, established a valuable and extensive legal reputation in the common law trademarks Australian Bar Association, ABA and Austbar and that the general public could be confused into thinking that Minus's website (www.austbar.com.au) is supported by or affiliated with the ABA.
The ABA claimed the website had already engendered confusion among its ranks, but Hall said that any confusion caused by the similar domain names (the ABA domain name is www.austbar.asn.au) should be "quickly and completely dissipated" upon viewing Minus' website.
"I think it would have more force as a legitimate concern if the intended audience of the ABA's website and indeed of Australasian Barrister Chambers was the general public [rather] than counsel or instructing solicitors," said Hall.
Jane Owen, a partner at K&L Gates, said it was unlikely that a member of the general public would even be aware of the ABA.
"I think the strongest case the ABA has is the reputation it may have built up in its own domain name that may give it some rights under the domain name dispute resolution policy but … interestingly, it's only since this dispute arose that the Association thought to apply for the registered trademark [of the word 'austbar']," said Owen.
IP Australia's database shows that the ABA's application for the word 'austbar' has received an adverse report, which Owen said indicates it is seen as a general descriptive term.
"It's just a contraction of Australian and Bar so there may be real doubts [for this case] without a significant amount of use as a contraction in that form," said Owen, adding that the case is not clear cut.
Hall agreed that the ABA argument over the domain name (and internet traffic it has the potential to direct to the ABA) is a stronger one than any argument based on the content of the site.
 "It is a very interesting legal question: the extent to which an unincorporated association has goodwill and has a reputation that its council members can protect," said Hall.
David vs Goliath?
Minus said he never had any inkling when he set up Australasian Barrister Chambers that it could be confused with the ABA website.
However, Hall said intention was irrelevant in court.
Last Friday (14 June) Minus, through Australasian Barrister Chambers, registered the business name 'Australian Bar Association' because, he told Lawyers Weekly, he was thinking of setting up an incorporated and registered Bar association of all barristers in the country.
"I don't think that will do him any favours," said Hall.
Minus claimed the ABA had suddenly, and without warning, waged an attack on him over his attempt to provide a service for barristers with a national practice.
"Is there any goodwill associated with this case?" Minus said.
Owen and Hall agreed the case will turn on the facts but both said directories of professionals were common online.
Hall said there may not be any judge in the country without a perceived conflict of interest with a former member of the ABA, but Owen said the judiciary would be quite capable of separating themselves from any connection with the ABA.
"Otherwise there'd be no judge eligible to hear the matter," she said.