Goodbye job applications, hello dream career
Seize control of your career and design the future you deserve with
SA barristers fight for recognition
The South Australian Bar Association is pushing to have barristers recognised in state legislation, a move opposed by the state's law society.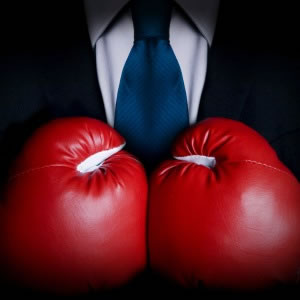 South Australia's Legal Practitioners Act 1981 does not acknowledge the Bar Association and calls for a fused legal profession with no distinction between barristers and solicitors.
You're out of free articles for this month
To continue reading the rest of this article, please log in.
Create free account to get unlimited news articles and more!
Section 6(3) of the Act says any undertaking to practise solely as a barrister or solely as a solicitor is held to be "contrary to public policy and void", although exceptions exist for lawyers under contract and silks.
SA Bar Association president Andrew Harris QC said barristers formed an established speciality in South Australia, which should be acknowledged by the legislation.
"Over the past 50 years that the Bar Association has been in existence, [there has been] a recognition that advocacy is a specialist skill," he said.
"That's not to deny the existence of advocacy skills in law firms – but most law firms these days aren't generalists. [Law firms] themselves specialise in particular areas of the law because the nature of legal practice has changed."
In regards to section 6(3), Mr Harris said the legislation was internally inconsistent and failed to reflect modern practice.
"Section 6 as a whole is a dog's breakfast," he said. "It's not ideal that the legislation that concerns legal practitioners in this state exhibits such poor legislative drafting and is so far removed from the reality of day-to-day legal practice in 2015."
The Bar Association has made a submission to the state's attorney-general, John Rau, calling for section 6(3) to be removed, for the terms barrister and Bar Association to be defined, for barristers to be bound by the Bar Association's professional conduct rules and for the association to be granted a right of audience in hearings concerning its members.
VIEW ALL
In its initial submission in response, the Law Society of South Australia rejected all the above proposals except the suggestion to scrap section 6(3).
"The effect of such a repeal might be a passive legislative recognition of the now well-established practice of signing the Bar Roll and the undertaking accompanying it," the submission said.
However, just four months later, the Law Society reversed its previous stance, influenced by a letter from former SA attorney-general and opposition leader Chris Sumner.
Mr Sumner argued section 6(3) was designed to preserve law as a fused profession, which made legal representation less expensive and more accessible.
His argument swayed Law Society president Rocco Perrotta, who wrote to Mr Rau that the society's previous position had been "misconceived".
"The mischief s6(3) can be seen to avoid appears to be the, in effect, irrevocable undertaking to practice as either a solicitor or barrister. Such undertaking would be inconsistent with our fused profession and the admission process in this State, which sees all practitioners qualified as barristers and solicitors."
Mr Harris disputed the idea that an independent Bar pushed up the cost of legal services.
"My view is that not only is that incorrect, but the opposite is true," he said. "The best place for people with skills as a specialist advocate is the Bar."