Goodbye job applications, hello dream career
Seize control of your career and design the future you deserve with
Trial by 'immersive' video link a world-first
A new virtual courtroom will be put to the test in Brisbane this week in a mock trial using videoconferencing.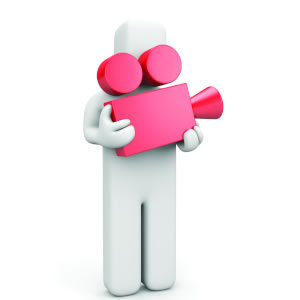 The project, undertaken by David Tait, professor of Justice Research at the University of Western Sydney, marks the first time this model has been used anywhere in the world.
You're out of free articles for this month
To continue reading the rest of this article, please log in.
Create free account to get unlimited news articles and more!
The distributed courtroom model aims to represent a real courtroom as closely as possible by placing life-sized video screens around an appropriately formal room and using directional sound.
"The whole room is reconfigured to put people at their realistic places," said Professor Tait.
"So, for instance, the judge would appear from somewhere else at the bench and lawyers would appear on one side or the other. Everyone would be able to see each other.
"Instead of [witnesses] being stuck in a modified broom closet, which tends to be what remote witness rooms are, they'd be in a court-like space."
In some cases, there might be two or three courtrooms reproduced in different locations so as to give all participants a similar experience.
"You could just have a single screen but that loses a lot of the impact," said Professor Tait. "By having screens arrayed around the room, you get a sense of being immersed in it."
This model has been successfully used in business meetings for some time, he added.
VIEW ALL
The mock trial, in which a Queenslander with bike gang connections will face dog fighting-related offences, will run as part of an Australasian Institute of Judicial Administration conference on courts and technology at the Queen Elizabeth II Courts in Brisbane on 21 May.
Professor Tait said the virtual courtroom could save millions of dollars in travel expenses and solve the issues that arise when remote video links are used.
"There is evidence that if a witness is shut up in a little room, they don't feel that they are really [present]," he said.
Being in a more dignified environment and being able to see all the participants clearly can moderate behaviour and ensure witnesses and defendants are heard fairly.
"The real aim is to allow a greater use of videoconferencing for court purposes without undermining the rights of the accused, the comfort of the witnesses, [the lawyers'] ability to cross-examine, the judges' ability to see all of the parties and check if they are behaving themselves or telling the truth or taking it seriously."
Video links are used in all states in Australia for judges, witnesses and imprisoned defendants. In Western Australia judges and magistrates comprise about three-quarters of video conferencing users. Lawyers have only recently been able to appear by video link in South Australia.
"In Victoria, if you are a vulnerable witness or a child witness, the default is really to be in a remote witness room," Professor Tait said.
Bail hearings, preliminary matters and sentencing regularly use remote video link but the "red line" has been drawn at trials, he continued.
Through this research, Professor Tait aims to determine the impact of videoconferencing on the different participants in a trial. He suggested that a distributed courtroom model might be appropriate for simple traffic matters or relatively minor offences.
However, he cautioned against introducing video links without examining in detail the psychological impact of having jurors, witnesses, judges, defendants and lawyers physically absent from the courtroom.
"In some ways you could say the witness' presence is critical because you have to decide whether their evidence is credible and whether they are telling the truth," he said.
"A lawyer is really just feeding the witness questions so it shouldn't really matter whether you think the lawyer is credible because it is not their credibility that is on the line."
Having lawyers and clients in the same physical location so they can converse and decide on a strategy may also be important, he added.