Goodbye job applications, hello dream career
Seize control of your career and design the future you deserve with
Lawyers can be humans too, judge says
Judge Felicity Hampel of the Victorian County Court has spoken about the need for lawyers to engage their human emotions as a way to work through the stresses of the profession.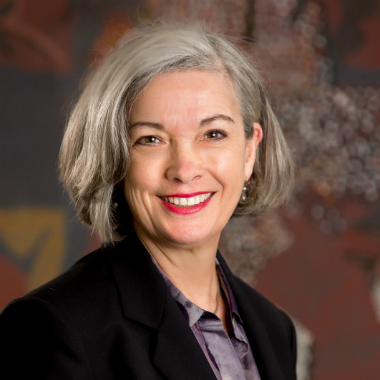 Delivering a keynote address for Tristan Jepson Memorial Foundation (TJMF) in Melbourne, judge Hampel discussed the hallmarks of a personally rewarding career.
You're out of free articles for this month
To continue reading the rest of this article, please log in.
Create free account to get unlimited news articles and more!
The point of the judge's talk was not to address what makes a happy lawyer, but rather what makes a person happy at work. She urged members of the audience to remember that like everybody else, lawyers are people who have important human needs.
"I want to challenge the notion we lawyers are special, different and destined to suffer higher levels of depression and anxiety and other mental illness [than] other professions of the population at large because of the nature of the personalities that make us good at what we do, or the nature of our work," Judge Hampel said.
"We have the same human needs as the rest of the population when it comes to the authenticity, autonomy, close relationships, supportive teaching and supervision that promote thriving," she said.
Reflecting on the breadth of life that the courts and its actors witness everyday, as well as all the good and the bad in the world, judge Hampel said that it is not often lawyers adequately take stock of the vicarious trauma they are exposed to.
Citing research being undertaken on the Victorian judiciary by lawyer and psychologist Carly Schrever, the judge said that constant exposure to some of the depraved, sad and stressful matters in court takes its toll on lawyers.
"The most obvious, but by no means only cases which expose those in the court system to the risk of vicarious trauma are sexual offence involving children, by which I include adults speaking of what happened to them as children, and exposure to child pornography.
"Anecdotally, judges and others involved in the criminal justice system speak of the added impact seeing an image of abuse of a child, as opposed to hearing a person speak directly of it has on them," Judge Hampel noted.
VIEW ALL
She went on to outline the responsibility workplaces owed to staff to offer protection, education and support so far as vicarious trauma is concerned. This was worth underscoring for institutions, companies and organisations of the legal profession in particular, she said.
"There are some excellent initiatives, but it is fair to say neither preventative nor crisis care programs are embedded in the cultures of those organisations.
"The reality of the risk of vicarious trauma, particularly for those practising in criminal law, and more particularly for those exposed to cases involving child sexual abuse or child pornography, can no longer be ignored. No individual, employer or briefing agency can justify waiting until a person is actually harmed as a result of exposure to the work we do to think about what to do, or could have been done to avoid the risk or help that person manage better," Judge Hampel said.
The judge turned to a Happy Workplace study to examine what is it that makes the most satisfied people happy in their jobs.
She offered the audience kind of subjective recipe, with no "right answers" as such, suggesting that if the following questions are answered honestly, they may help align a career with a person's happiest version of their life.
How do you define and value success?
Is your work meaningful to you?
What hours would you like to work? Do you need to work the hours you do, to do your job well?
How much do you want or need to earn to be comfortable?
How much stock do you place on working with people you like or whose values you share?
Do you feel valued in the work you do?
Do you need to work this way forever or is it a short term proposition, a springboard for something else?
Do you understand and accept the sacrifices you will have to make if you want or need to work longer hours in order to achieve your goals?
Or if you want to work fewer hours or for less money?
Apart from your work, what else you do want to do with your life? Or have to do?
Who outside work is important to you? Do you spend quality time with them?
How would you describe yourself now?
How would you want to be described in 10 or 20 years' time?
What would you have liked to have achieved in your lifetime?