Goodbye job applications, hello dream career
Seize control of your career and design the future you deserve with
What happens when your child makes a hostage of you?
Financial elder abuse has been recognised as domestic violence, however it is not broadly understood – or even acknowledged – in the community, Christine Smyth writes.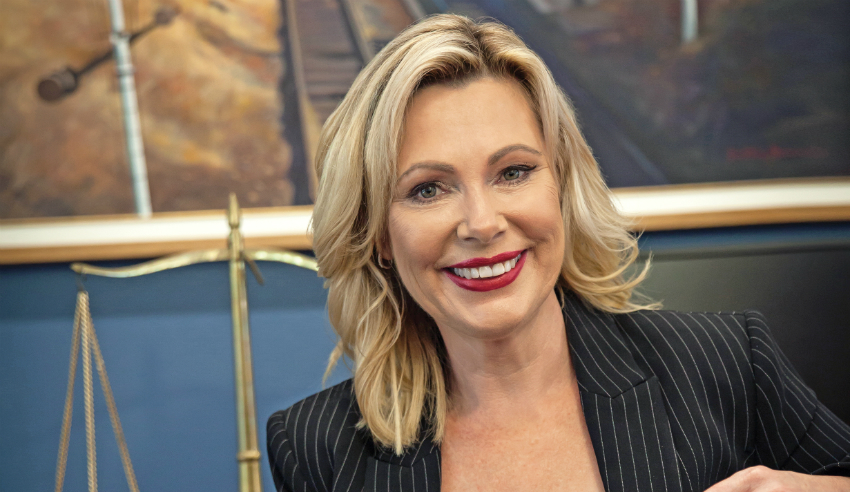 "To have a child is to give fate a hostage"- President John F. Kennedy
You're out of free articles for this month
To continue reading the rest of this article, please log in.
Create free account to get unlimited news articles and more!
Any parent understands immediately the words of JFK – words which are indeed sadly prophetic for much of his clan. Thankfully, most of us don't have to deal with the tragedies of the Kennedys, but from the moment our children are born, we worry.
We worry firstly that they are healthy, and we suffer through childhood illnesses with them; we worry that they will enjoy school, and that they will have friends; we worry about what they will make of their lives, if they will meet and marry someone nice, whether or not they will have kids. We almost never worry that we will come to fear them, and no one imagines their children will one day be their tormentors.
Yes, having a child gives fate a hostage, but what happens when the child makes a hostage of you?
For far too many of our elderly citizens, this has moved beyond worry into their own personal hell – trapped in an abusive relationship not with a partner or unknown assailant, but with their own children. Elder abuse is every bit as devastating as domestic violence, yet it is less likely to be reported because parental instinct and love for one's children cannot be turned off at the flick of a switch, even in the worst of circumstances.
The statistics are cold and implacable as only statistics can be, and starkly sobering: 60 per cent of financial elder abuse is perpetrated by adult children. Financial elder abuse is the most prevalent form of abuse for our elderly and is a breach of many of their rights.
Financial elder abuse has been recognised as domestic violence in the Not Now, Not Ever report (to which the Queensland Law Society contributed). However, it is not broadly understood – or even acknowledged – in the community.
In 2013-14, UnitingCare Community reported that 139 of its elderly citizens lost in the region of $56.7 million through elder financial abuse – and that is likely just the tip of the iceberg as there is no concrete reporting on any type of elder abuse in Queensland; it is almost certainly the case that this number is much higher.
VIEW ALL
You may wonder what financial elder abuse entails and think it involves a child standing over a parent and demanding money, but the truth is often more subtle than that. An adult child might feel justified in helping themselves to 'petrol money' if they drive their parent around; or maybe they feel entitled to compensation for giving up a job to be a full-time carer. Perhaps they simply feel that since they will be entitled to an inheritance anyway, there is no harm in taking the money now.
However innocent its guise, this is financial elder abuse. This is taking advantage of the vulnerable. Of the proud. Of those who once cared for the child.
In our current climate, we see the advent of inheritance impatience which can be a cause of elder abuse. Vulnerability, fear of abandonment, isolation and loneliness see the elderly make decisions they would not otherwise make.
Unfortunately, our elderly often fall between the cracks as our society focuses so much on domestic and family violence between partners. Yes, this is also a key issue and a scourge on our society, but it often leaves our elderly with no label for the abuse they experience. It leaves them feeling that what they experience is not abuse or something that is personal and should not be spoken about.
Should we do something? Or do we carry our shame by turning a blind eye?

To my mind, there are two steps in this process for our community and our legal profession.
Firstly, we must raise awareness. We must bring elder abuse in all of its forms out of the shadows as we did with domestic and family violence between partners.
We must normalise dialogue and reporting of elder abuse so that we can get accurate numbers in order to develop a positive action plan.
Once this information is available, the government can take positive action as it has done with domestic and family violence between partners.
Secondly, we must ensure that our elders know where they can go to get assistance. This may start in their local GP clinic, by calling the Elder Abuse Prevention Unit hotline, or by speaking to a solicitor or a community legal centre.

We must ensure that we have this concrete data to fight for action, while also providing assistance. We must promote a community where older people have the right to live free from fear and abuse.
The legal profession is at the frontline when it comes to the consequences of domestic, family and elder abuse, most explicitly through those who represent victims and file applications. Family, succession and elder lawyers deal with this daily, but this scourge crosses many jurisdictions.

Central to addressing this issue is that the victims have access to skilled lawyers, legal aid funding and a government committed to real action on this issue. The legal profession currently engages in much pro bono work in this arena, but more help is needed.
Queensland Law Society has unrelentingly and uncompromisingly advocated in the area of domestic and family violence to ensure not just justice but protection for victims as well as assistance and consequences for perpetrators. 
It is important to realise that many of the charges in our domestic and family violence legislation cross over for perpetrators of elder abuse also. Therefore, we do not need more legislation. We simply need to empower those suffering to come forward.
All of us, regardless of our positions in work, at home or in our communities, are leaders. We each have a leadership role to play in continuing this important dialogue about elder abuse. We each have a part to play in bringing this scourge to the surface.
We need more than a dialogue. We need action, because action changes things. We need to say to those who have suffered or are suffering from elder abuse: you are not alone, you do not deserve this, and it is not your fault. As professionals, we must hold true to our duty to help the vulnerable, those who cannot help themselves.
Let's join together this World Elder Abuse Awareness Day (15 June) to protect those who once protected us. Our elders gave fate a hostage; it is up to us to ensure they do not become a hostage to their fate.
Christine Smyth is the president of the Queensland Law Society.