Goodbye job applications, hello dream career
Seize control of your career and design the future you deserve with
Ex-DPP lawyer struck off for misleading police
A former prosecutor has jeopardised the integrity of the NSW Director of Public Prosecutions and wider criminal justice system, a tribunal has found, after repeatedly misleading police about a matter involving a murder conspiracy which she had carriage of in 2010.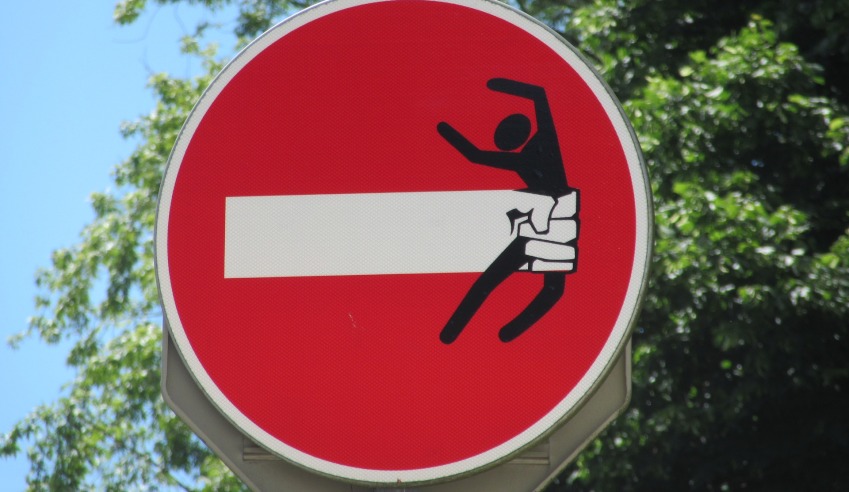 Nicole Anthea Paul has had her name removed from the roll in New South Wales, with consent orders for the criminal lawyer to be struck off made in May.
You're out of free articles for this month
To continue reading the rest of this article, please log in.
Create free account to get unlimited news articles and more!
At the time of the professional misconduct, in 2010, Ms Paul had been employed by the NSW ODPP for over eight years. She would resign in June of that year but not before misleading senior police officers with a series of false statements about conversations that she claimed to have had with the Director of Public Prosecutions himself and a "friend" from the NSW Attorney-General's office.
In 2009, NSW police charged three people with conspiracy to murder and later that year a fourth person was also charged for what was believed to be their involvement in the same alleged murder plot.
Ms Paul, a level 3 ODPP lawyer who had carriage of the matters for all four accused, received a report from police seeking the authority to obtain an induced statement from one of the accused on 23 November 2009.
Four months later, the police managed to obtain an induced statement from one of the accused (referred to in the tribunal's disciplinary decision against Ms Paul as Witness A). On 18 March 2010, the police then provided a report to Ms Paul, with a request that she initiate steps for the consideration of immunity for prosecution.
According to an agreed set of facts, the level 3 lawyer did nothing to follow through with this request. NSW police were unaware this was the case until the trial had started and it was made clear that Witness A would not be immune from prosecution should their evidence be given.
Ms Paul admitted to misrepresenting the status of the indemnity application to police on multiple occasions for nearly a two-month period.
"The respondent had not completed or forwarded any report, indemnity application or request for consideration to the Director and/or the NSW Attorney-General, in relation to Witness A," the May decision of the NSW Civil and Administrative Tribunal read.
VIEW ALL
The tribunal added that on every occasion Ms Paul made representations to the police when they queried her about the indemnity application, she knew her statements to be "false in a material particular", and had chosen to mislead or attempt to mislead the NSW police.
Specifically, the tribunal pointed to times when Ms Paul told police that the Director had personally told her that he supported the application and confirmed it had been forwarded to the state Attorney-General for approval. Then Ms Paul later said to an officer that she would "speak to my friend at the Attorney-General's and find out what the delay is, it should not be long now", knowing that she had taken no steps to follow through with the request.
In making orders for her striking off, a three-member panel said that Ms Paul had undisputedly made false statements to two senior police officers involved with the investigation of a very serious crime.
"Her false statements jeopardised the integrity of the DPP as prosecutor and the wider criminal justice system. That system relies, at its heart, on the honesty and integrity of the profession," the tribunal decision read.
"In our view, the importance of the timely and effective conduct of these serious criminal matters was likely to have been impacted by the practitioner's false statements to the police officers. The practitioner's conduct in making her initial statement was compounded when she embellished her conversations with the police by references to being present when the Director authorised the report, and later that she had an unnamed friend working for the Attorney-General."
The Legal Services Commission (LSC) filed an application for disciplinary findings and orders against the ex-DPP lawyer in September 2016.
The commissioner's report about the LSC investigation into Ms Paul's conduct, dated 13 May 2016, said that it was difficult to accept that her dishonesty was isolated or a "once off" aberration. He went on to conclude that Ms Paul's actions indicated "an increased level of deception", which should be taken into account in determining the nature of her conduct.
Ms Paul admitted to the tribunal that she had engaged in professional misconduct when in her capacity as a prosecutor for the ODPP, she knowingly misled NSW police officers.
The panel also noted that while Ms Paul had filed a reply, her responses were limited and that in the lack of any evidence, it was difficult to assess any contrition she may have for her actions or insight into her wrongdoing.
The tribunal found Ms Paul guilty of professional misconduct as per section 497 of the Legal Profession Uniform Law. In addition to having her name taken off the roll in NSW, Ms Paul was ordered to pay costs.
No application was made by the LSC to prevent Ms Paul to be removed from an interstate professional body.
It is believed that Ms Paul, who resigned from the NSW ODPP in June 2010, later moved to Queensland where she began working as a defence barrister.
Verification from the Queensland Bar Association and Queensland Law Society practitioners' register confirm that Ms Paul is not presently practicing in that jurisdiction.
More recently, Lawyers Weekly understands that Ms Paul sometimes goes by her married name, Nicole Martinez, and uses her legal background to spruik speaking tours which she runs with her husband James Martinez.
The duo have been promoting their speaking tour in April, with Ms Paul "explaining what the role of fluoride, vaccinations, GMOs, chemtrails, the TPP" have on the erosion of individual rights and where the "world is heading".
Ms Paul's biography on a public post advertising the tour claims that as "a former barrister from Sydney who has been on the 'inside'", she "knows what we are up against". 
An online blog post about a separate speaking engagement in 2016, facilitated by a group known as the 'Global Freedom Movement Australia', explains that Ms Paul's "unique background and insider knowledge of the legal system and government" can unveil "what may be just about our last hope if we are to stop the rampantly spreading tyranny around the globe and employ a realistic workable solution".
The tribunal decision further observed that while Ms Paul expressed that she had no intention to practise as an Australian lawyer again, given her relatively young age, she may in the future want to resurrect her legal career.
"We recommend if the practitioner reviews her current decision not to practise again, she should consider engaging in a course in ethics such as those conducted by Monash University, the St James' Ethics Centre or by the Law Society of New South Wales. Such a course, or courses, is likely to assist her to gain insight into her conduct, and may lead to understanding and remorse for her actions," the panel said.