Goodbye job applications, hello dream career
Seize control of your career and design the future you deserve with
ALHR backs High Court challenge to marriage equality postal vote
Australian Lawyers for Human Rights (ALHR) has voiced its support for a constitutional challenge to the postal vote on same-sex marriage, calling the idea "fundamentally flawed".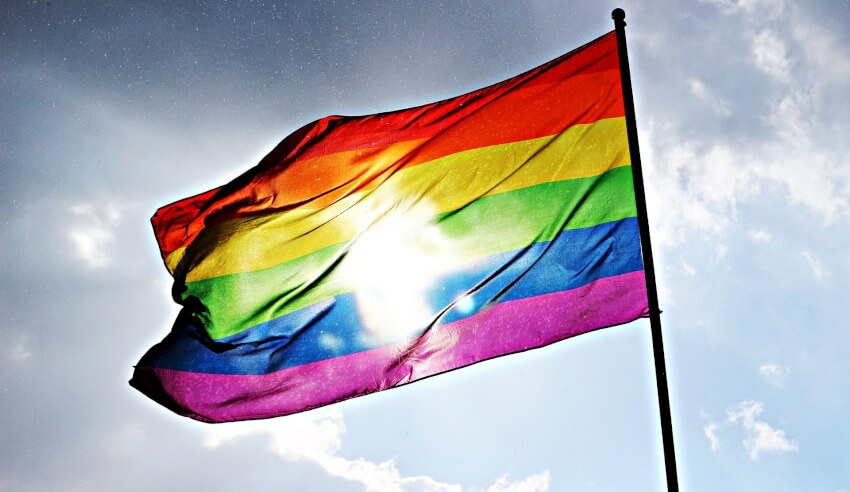 ALHR issued a statement this week that condemned the government's decision to proceed with the non-compulsory, non-binding postal vote.
You're out of free articles for this month
To continue reading the rest of this article, please log in.
Create free account to get unlimited news articles and more!
Nicholas Stewart, co-chair of ALHR's LGBTI committee, said the organisation backs the constitutional challenge that will be heard by the High Court on 5 and 6 September, brought by several parties including Tasmanian independent MP Andrew Wilkie.
"We support the current constitutional challenge to the funding of this divisive and ridiculous proposal, which will not produce a statistically meaningful outcome and is, unhappily, likely to encourage hate speech against the LGBTI community, their families and their children," Mr Stewart said.  
"Deciding human rights issues on the basis of a voluntary postal response from some Australian voters is no way to respect those rights and ignores the fundamental principle that human rights derive from our human dignity and cannot be voted in or out of existence."
ALHR questioned the government's constitutional power to fund the postal vote.
"We question whether the Australian Constitution permits the Minister for Finance to fund this debacle," Mr Stewart said.
"By virtue of s83 of the Constitution, no money can be drawn from the Consolidated Fund unless authorised by statute or incidental to the executive power of the Commonwealth – which is clearly not the case here.
"It is also quite clear that what the Australian Bureau of Statistics is being asked to do is outside its role of 'providing trusted official statistics' with a view to informing 'decisions on important issues.' If the government is prepared to have regard to voluntary postal opinions on this crucial human rights matter, what precedent is this setting for the formulation of government policy in the future?"
VIEW ALL
Ryan Goss, senior lecturer in law at the Australian National University, agreed that the funding of the postal vote could be found unconstitutional.
In an article titled, 'Explainer: with no free vote for now, where next for marriage equality?', published on The Conversation on 8 August, Mr Goss referred to the case of Williams v Commonwealth of Australia (2012), which resulted in the High Court tightening the constitutional restrictions on when governments can spend money without legislative approval.
"Unless the government is able to bring the plebiscite within a narrow range of exceptions, it may need to pass legislation approving the spending of money on a postal plebiscite," Mr Goss said.
ALHR called the postal vote a waste of taxpayer money, with $122 million to be spent on the vote when opinion polls have consistently shown that the majority of Australians support same-sex marriage.
Kathryn Cramp, co-chair of ALHR's LGBTI committee, said the non-compulsory vote would not provide a meaningful result.
"The concept of a voluntary postal collection of views on marriage equality by the Australian Bureau of Statistics is fundamentally flawed because it cannot produce either an electoral vote or a genuine statistical survey," she said.
Mr Stewart noted that Prime Minister Malcolm Turnbull strongly opposed the idea of a postal vote during the campaign for an Australian republic in 1997.
"A postal plebiscite will not involve all voters and will not be subject to control by the Australian Electoral Commission," Mr Stewart said.
"Prime Minister Turnbull himself argued vociferously against a postal vote when he led the campaign for an Australian republic, arguing it would contravene basic democratic values, disenfranchise voters, particularly young people and Aboriginal Australians in remote communities, as well as those who struggled with English and fail to be anonymous.
"As the PM unreservedly and decisively stated, a plebiscite '[i]s likely to ensure that not only will a minority of Australians vote, but also that large sections of the community will be disfranchised'.
"Our MPs are elected to make laws in Parliament, but have failed to put the issue of marriage equality to a parliamentary vote.
"The government has instead proposed a procedure which will not only waste hundreds of millions of tax payer dollars, but is unethical, divisive and undemocratic."