Goodbye job applications, hello dream career
Seize control of your career and design the future you deserve with
Inside story: Pauline Wright responds to 'overstep' complaint
The president of the NSW Law Society has responded to unhappy members, who have expressed their frustrations about her role in a joint statement addressing marriage equality laws, with one going so far as to say that the council's involvement demonstrates a "willingness to overstep the mark for the sake of perceived and populist political correctness".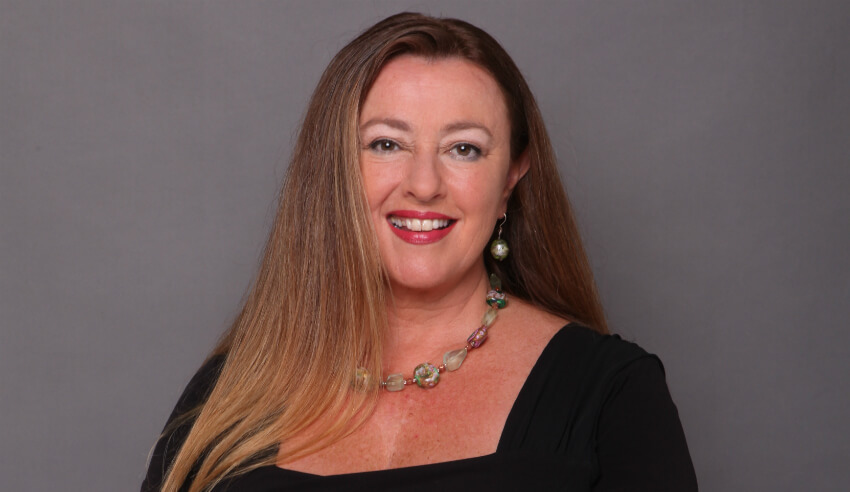 Earlier this week, CEO of Speed & Stracey Robin Speed released a letter addressed to NSW Law Society president Pauline Wright, which outlined his concerns over her involvement in a joint statement with the NSW Bar Association and Australian Medical Association (NSW), which stated that the professions have united in support of marriage equality laws.
You're out of free articles for this month
To continue reading the rest of this article, please log in.
Create free account to get unlimited news articles and more!
Mr Speed dubbed the joint press release as "false and misleading" in his address to Ms Wright, saying that the so-called unified stance on marriage equality laws were made "without a credible survey of members of the legal profession".
"To make those statements is also considered to be misleading in that they would lead members of the public to believe that they represented the united views of the members of the legal profession and medical profession when they [do] not," Mr Speed said.
"… Should the legal definition of marriage be changed to include same-sex couples? This is a personal matter for me and each of your 29,000 members. It is not a matter for a committee of the Law Society, let alone a majority of the committee, to speak on our behalf.
"… I request that prior to 4pm on 8 September 20[17] you disassociate the Law Society from the press release and make it clear that the legal profession is not in unison on the issue and may vote as they choose after careful deliberation."
Following Mr Speed's address to Ms Wright, a Law Society insider, who wishes to remain anonymous, reached out to Lawyers Weekly in support of Mr Speed's position.
"I was appalled by the eagerness of the NSW Law Society to jump into bed with the NSW Bar Association and the Australian Medical Association by way of a joint statement in support of changes to the Marriage Act permitting same-sex marriage," the Law Society insider said.
"For the Law Society to make a pronouncement, purportedly on behalf of the solicitors' branch of the profession, that 'our organisation supports the introduction of marriage equality laws' is manifestly wrong.
VIEW ALL
"Perhaps a majority of councillors who were able to vote on the issue (15 out of 22) do support a change to the law. However, such a pronouncement on behalf of the whole profession is, to my mind and that of many other solicitors, premature and demonstrates the council of the Law Society's willingness to overstep the mark for the sake of perceived and populist political correctness."
The Law Society insider acknowledged that while it is the "council's duty as elected representatives to comment and advocate on behalf of the profession in relation to proposed legislative changes, this normally occurs once a draft bill and Explanatory Memorandum are on the table for public consultation".
"However, the council has seen fit in this instance to jump the gun – well ahead of even the September postal survey on same-sex marriage. It should be well noted that the legal profession in this state was never consulted in relation to the joint statement or the society's stance and that as far as I can recall no member of council ever stood for election on a platform which clearly advocated for same-sex marriage," they said.
"The whole fiasco is a disgrace and the Law Society council should unreservedly withdraw its support for gay marriage until such time as legislation is on the table for public exposure and open debate."
To ensure the right of reply, Lawyers Weekly reached out to Ms Wright yesterday, where she defended the council's position in the joint statement.
"The point is that the council of the Law Society is elected by the profession and we, as a matter of course, are called upon to make policy decisions in relation to legal issues on a regular basis," Ms Wright said.
"We don't consult the membership of the profession on every policy initiative that we take and in this instance it was no different. What we do is have a democratic process by which firstly we're elected, [then] we also have calls for expressions of interest for membership of our various committees. Our council makes its policy decisions based on advice from those expert committees, drawn from our broad profession and in this instance the decision to join in a joint statement when called upon to do so was made after a considered, careful and respectful debate in our council.
"The resolution that was made was that we would join in that joint statement with the Australian Medical Association and the Bar Association and we issued the joint statement, so there is nothing unusual in us doing this. In doing so, we did not or do not pretend that we speak for every individual member of our profession."
Ms Wright acknowledged that council is "very well aware that some members of our profession will hold a different view and we respect that".
"That's based on their personal, religious or other perspectives, and those are deeply held convictions that we respect but as a legal profession body, the decision that we made was on the basis of a dispassionate consideration of what the rule of law requires," she said.
"We have to apply the rule of law to every policy decision and policy position that we come to. We have to consider 'Is it in accordance with the rule of law or is it not?' If it is then we go that way, if it's not we don't support it. In this case, the mental precept of the rule of law is equality before the law. If the law puts additional barriers in the way to [prohibit] people to access justice from a particular class, then that is discriminatory against that class of people and it does put a barrier in the way in terms of equality before the law.
"For same-sex marriage, we have formed the view that that's one of those things. There is not equality of access to the law if you're in a same-sex marriage because you don't have the choice to marry, so therefore you're seen as a de-facto marriage. There's a real difference between having a certificate that proves your status as a couple, as opposed to having to bring evidence before a court to prove your status as a couple.
"Having that certificate can avoid the expense of litigation altogether. On the death of a partner, all sorts of circumstances arise where you've got to establish that relationship – when you've got that certificate it's automatic. So there is a difference, there is inequality before the law and it was on that basis that the decision to join in the statement with the AMA and the Bar Association was made."