Goodbye job applications, hello dream career
Seize control of your career and design the future you deserve with
Criminal lawyers rejoice over expunged 'archaic' convictions
Criminal lawyers have welcomed this week's expungement of historical homosexual convictions in the Sunshine State.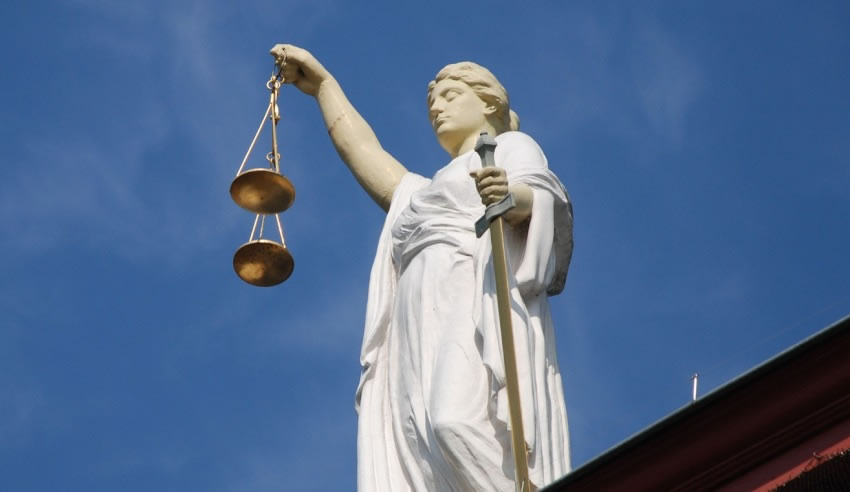 Earlier this week, the Palaszczuk Government passed The Criminal Law (Historical Convictions Expungement) Bill 2017, which will allow people to apply to have certain charges or convictions relating to homosexual activity removed from their criminal records. This comes after consensual adult homosexual activity was decriminalised in Queensland in January 1991.
You're out of free articles for this month
To continue reading the rest of this article, please log in.
Create free account to get unlimited news articles and more!
Slater and Gordon have strongly welcomed the passing of the bill, with criminal lawyer Henry Pill noting that people convicted before 1991 have been living with negative stigma for decades.
"These historical convictions have continued to haunt people's lives, even though adult consensual homosexual activity was decriminalised over two-and-a-half decades ago," Mr Pill said.
"Everyday circumstances such as seeking employment often require the disclosure of an individual's criminal history and carrying a conviction of any kind can weigh heavily on the outcome.
"Not only does this legislation bring Queensland into line with other Australian jurisdictions, it is also an important step towards repairing the damage these archaic laws have caused.
"I commend the Queensland government for their commitment to setting the record straight on outdated and prejudicial legislation and for clearing the unnecessary burden associated with having a criminal conviction for consensual adult homosexual activity."
In June this year, Lawyers Weekly spoke to Emile McPhee of McCullough Robertson, who was helping pave the way for reforms to be passed through Queensland Parliament, which aimed to decriminalise historic criminal convictions for engaging in consensual homosexual activity.
Mr McPhee was a volunteer executive director of the LGBTI Legal Service, where he worked with Queensland's Attorney-General and the Queensland Law Reform Commission to fight for legislation to expunge criminal convictions for consensual homosexual activity.
VIEW ALL
"Essentially we've been working on the reforms for about three years, starting with a discussion paper that we put to the government that then went to the Queensland Law Reform Commission," Mr McPhee said at the time.
Mr McPhee described the impending decision to expunge these convictions, as it was at the time, as simply Queensland "catching up to other jurisdictions", who had already passed such legislation prior to the Sunshine State.
"It follows what's happened or what's happening in a number of other jurisdictions. NSW and Victoria both have it and it's been used, and South Australia has a similar thing and ACT does as well. It's on the books for Tasmania, and I think WA and NT are a bit behind," he said.
"It's a good reform for Queensland and something that will finally, once and for all, address those historical, discriminatory laws."
Mr McPhee noted that while the Queensland government has focused on a lot of issues in regards to the LGBTI community, these reforms will help ensure that any outdated laws are null and void.
"This government in Queensland has done a number of really good things in the LGBTI space. Up until recently, same-sex couples couldn't adopt in Queensland. There were issues and reforms back and forth in relation to civil partnerships, and whether or not you could have a civil ceremony," he said.
"In Queensland there was still the gay panic defence, or the homosexual advance defence. The age of consent for anal intercourse was still higher than it was for any other kind, so they've done a lot of great things in removing all of these discriminatory provisions, and this is just another thing in the process."