Goodbye job applications, hello dream career
Seize control of your career and design the future you deserve with
When justice fails, according to Assange
WikiLeaks founder Julian Assange has dismissed the capacity of judicial systems to deal with complex, politicised cases, based on his own experience with the Swedish courts.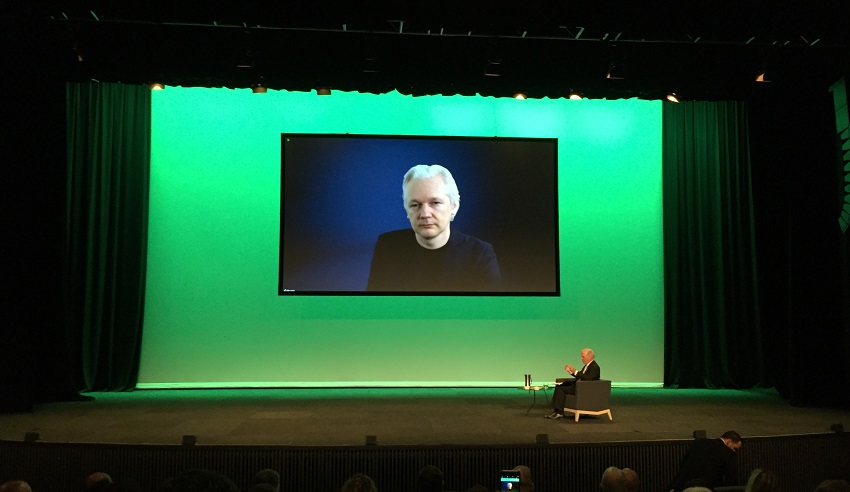 Speaking via video link at the International Bar Association (IBA) Conference in Sydney on Wednesday, Mr Assange responded to questions over his refusal to appear in court in Sweden to face two rape allegations.
You're out of free articles for this month
To continue reading the rest of this article, please log in.
Create free account to get unlimited news articles and more!
Swedish Chief Prosecutor Marianne Ny dropped the investigation into the claims in May, following a seven-year legal standoff. She said all avenues to pursue the investigation had been exhausted, with no prospect of extraditing Mr Assange to Sweden in the near future.
The controversial hacker-turned-free speech advocate remains in the Ecuadorian embassy in London, where he took refuge in 2012 to avoid extradition to Sweden. He is still wanted in the UK for breaching his bail conditions.
In conversation with IBA executive director Dr Mark Ellis before an international audience of lawyers, Mr Assange responded to questions over his lack of faith in the Swedish judicial system.
"Sweden would not guarantee I would not be onwards-extradited to the United States, and I had a complete lack of faith in Sweden's ability – or its judicial system's ability, and I guess more broadly as a political society – its ability to fairly carry out a hearing in relation to a US extradition," he said.
"There's obviously various hooks that one could use in Swedish law, or pull-downs from European law, to try and resist onwards extradition to the United States, and by experience in Sweden and how it was dealing with the other case – not even case, preliminary investigation, I was never even charged – that made me very concerned about its resilience as a judicial system."
Mr Assange said this led him to believe that any judicial system may fail to deliver justice when confronted with a case that challenges its foundations.
"My philosophical takeaway from that experience and others is every state has a level at which its judicial system breaks down," he said.
VIEW ALL
"Every country has it, there's no exemption. Every international tribunal, it's the same everywhere. And the only question, really, is where is this level, and where are you as a defendant on that level."
Mr Assange said that although Sweden's judicial system was not weak, the highly politicised nature of his case made it "inevitable" that the US would take advantage of its relationship with Sweden to extradite him.
"I don't think it's fair to say that [Sweden] has a weak judicial system, given the size of its population, its geographical position, its history, etc," he said.
"Rather that, as I said, every country's judicial system breaks down at some point. Sweden being a small country, isolated geographically from its big friends, being scared of Russia and that culture.
"But it's basically what you would expect of a country about that size that is deeply integrated in the US armaments logistical supply chain, and also the United Kingdom ... it's just an inevitable thing in a country that size.
"It's like New Zealand, for example, when the Rainbow Warrior was blown up by DGSE secret agents from France in the harbour [of Auckland]. A man was killed. Very serious crime. Those people left. Two of them were found, convicted, tried, and smuggled out of New Zealand with the approval of the New Zealand government, within a few years, and did not serve their full sentence. There's an example of the power of the French state."
The 2017 IBA Conference has been running in Sydney all week. Former prime minister John Howard was also a keynote speaker, outlining his stance against marriage equality.
Pictured: Julian Assange in conversation with Dr Mark Ellis at the 2017 IBA Conference.