Goodbye job applications, hello dream career
Seize control of your career and design the future you deserve with
Displacement of Rohingya Muslims: a crisis brewing for decades
The introduction of a citizenship law in Myanmar 36 years ago set the stage for what has become one of the largest forcible displacements of a group in history, a legal academic has said.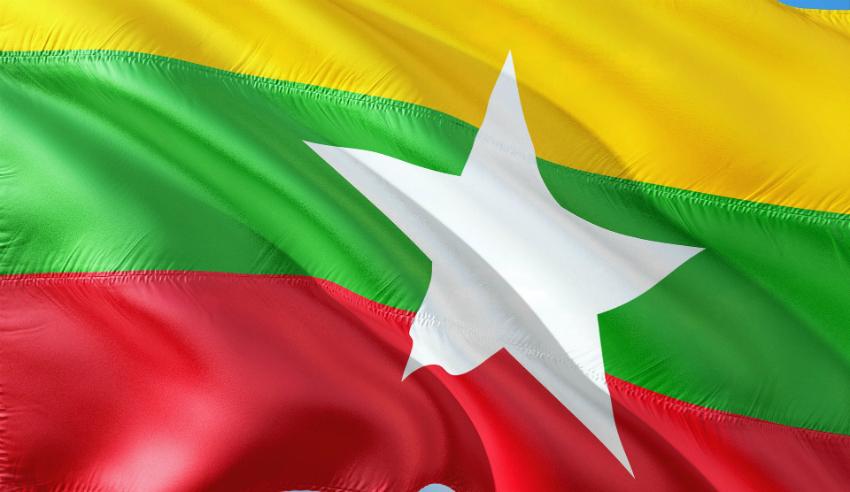 Dr Melissa Crouch has described anti-Rohingya sentiment among the wider Burmese population as one of several long-standing factors to lead to the current crisis.
You're out of free articles for this month
To continue reading the rest of this article, please log in.
Create free account to get unlimited news articles and more!
Speaking as part of a panel discussion in Sydney, the Asian legal studies expert explained that it was important to understand what the popular local view was towards the ethnic Muslim group.
"The public perception in Myanmar is that these people are illegal immigrants. And that for a very long time was the dominant perspective that many people in Myanmar had," Dr Crouch said.
For decades the legal status of the Muslim Rohingya of Rakhine State in the north-west, one of the Buddhist country's poorest regions, has been steadily eroded.
Recent military crackdowns on Rohingya villages, following a series of attacks by armed resistance groups against border police, have forced a flood of refugees into Bangladesh.
More than half a million people who identify as Rohingya are believed by the United Nations to have swept across the Myanmar-Bangladesh border, by a perilous crossing through the Naf River, since August last year.
The violent and reportedly brutal military recriminations against Rohingya civilians have been described as a crime against humanity by NGO organisation Human Rights Watch (HRW).
Last month HRW published a report based on interviews conducted with Rohingya refugees camping out in Cox's Bazar, Bangladesh. Among the reports included eyewitness accounts of the military systematically murdering civilian men and killing children on a river bank nearby the Rakhine village of Tula Toli (or Min Gyi) in the Maungdaw Township.
VIEW ALL
Refugees also told HRW of brutal acts of rape and stabbing by members of government military forces (and one Rakhine civilian) before being left in a locked bamboo building, which was in turn set alight. Four sole survivors from the deadly Tula Toli clash last August gave consistent reports to the NGO team and were able to demonstrate injuries compatible with their accounts.
"Shawfika, 24, said that six soldiers took her and four other women together with three children from the river to another nearby house. They beat to death the children, ages 5, 6 and 10, on the steps to the house. The soldiers took the women inside and raped, beat and shot them, then left them locked inside the burning house," the HRW report said.
Dr Crouch, who contributed to several efforts for constitutional and administrative law reform in Myanmar, pointed to a Citizenship Law instituted by the government in 1982 as the first formal step to deny particular groups as a recognised ethnic group in the country.
When the government began to implement the law in the late 1980s, temporary identification documents were taken away. Dr Crouch explained that those who were able to obtain replacement ID, known as 'white cards', were only able to gain a temporary form of recognition.
"Many people in northern Rakhine State, who identify as Rohingya, had their cards taken away and weren't given replacements that were equal in status," Dr Crouch said.
"The reason why that is important [is because] it gives an indication of the public perception in Myanmar, which is that these people are illegal immigrants."
The academic added that recent attacks by Rohingya insurgent groups against the military had fuelled negative associations with terrorism. The association of Rhoningya Muslims with terrorists made the situation a more difficult and complex one to resolve, Dr Crouch suggested.
"The challenge that we are seeing now is that there are concerns that there [are] also links to terrorism and this again undermines any potential legal status that [Rohingya people] might have in the future."
"In 2014, there was a process to potentially recognise some in the Rohingya community who do not have identity cards. I think only a very small number of people received these cards," she said.
Resolving the Rohingya crisis was a multi-layered challenge, Dr Crouch said, with a range of issues that had to be addressed at different levels.
On one hand, she noted what she regarded as a significant backlash by locals against demands being made of Myanmar from the international community. The immediate need to also address basic humanitarian issues was also something that cannot go ignored, Dr Crouch said.
"The Myanmar government itself has made some indications that it may conduct its own investigation into the recent events and so we are yet to see whether that commission will be formed.
"There has also been significant local support for Aung San Suu Kyi and her particular position on this issue. I think there is a real challenge in the future for the international community to maintain credibility and important connections in Myanmar," Dr Crouch said.
According to HRW, a Burmese army investigation team issued a report last November, asserting that no abuses had been committed by its security forces during the Rakhine State operations, and that there had been "no deaths of innocent people."
HRW said it had reviewed satellite imagery dated 25 August to 16 September 2017 of the Tula Toli area and reported that a total of 746 buildings had been destroyed by fire.
"The horrors of Tula Toli recall the very worst massacres in past decades elsewhere in the world," the report said.
Refugee camps in Bangladesh, in the form of improvisational settlements on the side of hills, are known to have grown in recent weeks, while the people who have fled across the border say they do not feel safe about returning to Myanmar, despite an agreement with Bangladesh for them to be repatriated.
Regional powerhouses in the ASEAN, like Indonesia, were well-placed to assist with the fraught situation in Myanmar, Dr Crouch added.
"Particularly when countries like Indonesia have faced issues of serious conflict and displacement in the past, they sometimes have great diplomatic traction than other countries do," she said.
Dr Crouch leads the South-East Asia engagement strategy at the University of New South Wales and is a senior lecturer with the school of law. She shared her views about the ongoing humanitarian crisis in Myanmar as part of a panel discussion hosted by the Lowy Institute last month.
A report issued by the Office of the United Nations High Commissioner for Human Rights last October concluded that the attacks demonstrated a deliberate strategy to force Rohingya out of the country and prevent their return.
The military campaign in Myanmar's northern Rakhine State was also described by the UN High Commissioner for Human Rights, Zeid Ra'ad Al Hussein, as "a textbook example of ethnic cleansing."