Goodbye job applications, hello dream career
Seize control of your career and design the future you deserve with
Legal body disappointed with DPP emails leaked to tabloid
The NSW Bar Association has expressed "profound disappointment" over leaked emails from the NSW DPP senior Crown prosecutor that made headlines in The Daily Telegraph last month.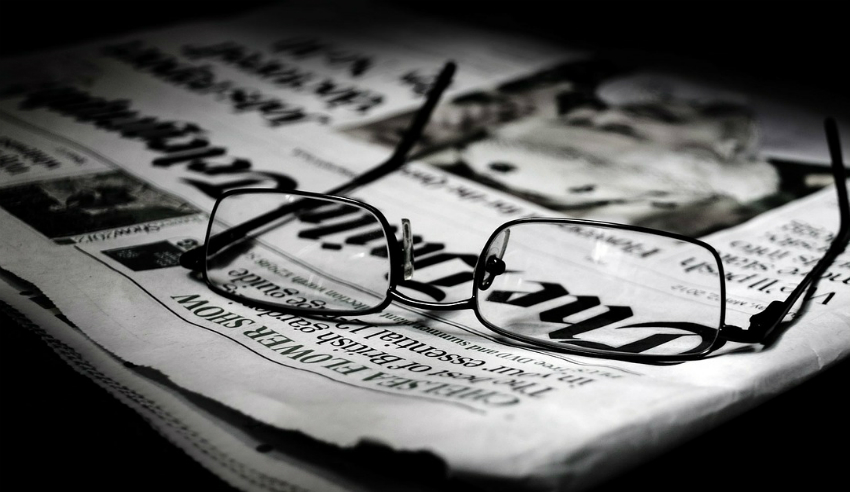 The NSW Bar Association has responded to an article published by The Daily Telegraph on 14 December, with the headline 'NSW head prosecutor Mark Tedeschi QC issues blunt warning to colleagues to get tough on criminals'.
You're out of free articles for this month
To continue reading the rest of this article, please log in.
Create free account to get unlimited news articles and more!
The online story included a photograph of the barrister, who has since announced he will return to private bar in February, with pop out boxes which read: "THE LAW IS OUT OF ORDER" and "Prosecutors ordered to stop caving into crims".
The tabloid's reporting of email correspondence from Mark Tedeschi QC to all NSW Crown prosecutors last month had suggested that a directive was given for "lawyers to stop doing soft-on-crime court deals with crooks".
Daily Telegraph 'exclusive' claims prosecutors told "to get tough on criminals"
In its article, The Teleragph relied on two emails sent on 7 December and 8 December by Mr Tedeschi.
The relevant portions of the article by Mark Morri and Janet Fife-Yeomans said that Mr Tedeschi's "strongly worded emails ... laid out what he expected of prosecutors in no uncertain terms".
The article went on:
Mark Tedeschi QC, who has jailed some of the country's most notorious thugs and murderers, has emailed all Crown prosecutors telling them to get tough after several cases resulted in paltry sentences and bizarre decisions that sparked public outrage…
VIEW ALL
Among his warnings, he counselled against agreeing to facts that were contrary to the evidence and "inappropriately" agreeing to sentences without jail time.
On 8 December, Mr Tedeschi, who has prosecuted ­Australia's highest-profile murderers, including infamous backpacker killer Ivan Milat, sent another email listing five examples of concessions, as he laid down the law to Crown prosecutors­.
According to the Bar Association, missing from The Daily Telegraph's report was critical information that the senior Crown prosecutor had sent the second email on 8 December to withdraw his original remarks, not reinforce them.
The association added that the second email underscored how important the independent duties of Crown prosecutors were, contrary to The Daily Telegraph's reporting.
Bar Association calls meeting with DPP
NSW Bar Association president Arthur Moses SC said that the article "contained a number of inaccuracies regarding the purpose and content of communications which have transpired between the senior Crown prosecutor and Crown prosecutors".
Mr Moses also explained that an intervening letter, between Mr Tedeschi's emails in question, had been sent by the Bar Association to NSW Director of Public Prosecutions Llyod Babb SC.
In his letter to the DPP, Mr Moses expressed serious concerns on behalf of the Bar Association that the 7 December email displayed a fundamental misunderstanding of the independent role of Crown prosecutors.
Mr Moses then sought an urgent meeting with Mr Babb and said he would refrain from publicly commenting on the emails or raising the matter with the NSW Attorney-General until the DPP gave his response.
"That first email had the tendency of characterising the role of Crown prosecutors as mere agents, rather than independent counsel exercising discretion in individual cases," Mr Moses said.
"It is a trite observation that a Crown prosecutor has a duty to exercise independent judgment over and above the role to simply act as a contradictor to the defence, and a failure to do so would be in breach of the Legal Profession Uniform Conduct (Barristers) Rules 2015."
The Bar Association's statement confirmed that the DPP had acknowledged that the association was correct to raise such issues.
Following the exchange between the Bar Association and the DPP, Mr Tedeschi's second email of 8 December intended to set the record that counsel's independent discretion to make appropriate concessions and exercise independent forensic judgment in the course of a criminal trial or sentence was a duty, Mr Moses said.
"That is a duty which prosecutors, if they wish to remain members of the Bar, are obliged to comply with and it is part of their duty to the court to conduct themselves in that manner in order to assist in the administration of justice," he said.
Mr Moses went on to explain that criminal lawyers for both the prosecution and defence had an important duty to assist the court to deal with "the real issues" in proceedings. This necessarily involved appropriate concessions by both prosecutors and defendants in criminal trials, he said.
"Without appropriate concessions, the length of sentencing proceedings in criminal courts would be extended, leading to further delays in our court system which cause unnecessary distress to victims and witnesses who are awaiting matters to be dealt with by our underresourced courts," Mr Moses said.
"It also undermines the early guilty plea reforms announced by the NSW government."
Unfair criticism of Crown prosecutors and the courts
The public statement issued by Mr Moses went on to say that The Daily Telegraph's article included criticisms that unfairly impugned the conduct and performance of Crown prosecutors in NSW.
"The vast majority of Crown prosecutors in this state discharge their duty in accordance with their lawful obligations, often in very stressful circumstances where they are running back to back trials for serious offences. These Crown prosecutors should be supported, not publicly criticised," Mr Moses said.
The tabloid's sensational critique of judges who handed down "paltry sentences and bizarre decisions" was also addressed in the statement. Mr Moses said it was wholly inappropriate to criticise judges and their decisions in isolation without understanding the evidence before the courts.
"Judges have a difficult, stressful and important duty to discharge on behalf of the community when they are sentencing offenders.
"Judges discharge this solemn duty based on the evidence and the law which must be applied, not according to their own personal views as to what should happen to an offender," the statement said.