Goodbye job applications, hello dream career
Seize control of your career and design the future you deserve with
A playwright's guide to dealing with the dark side of the law
Law, death and family violence will take centre stage at the world premiere of Lethal Indifference in Sydney this month.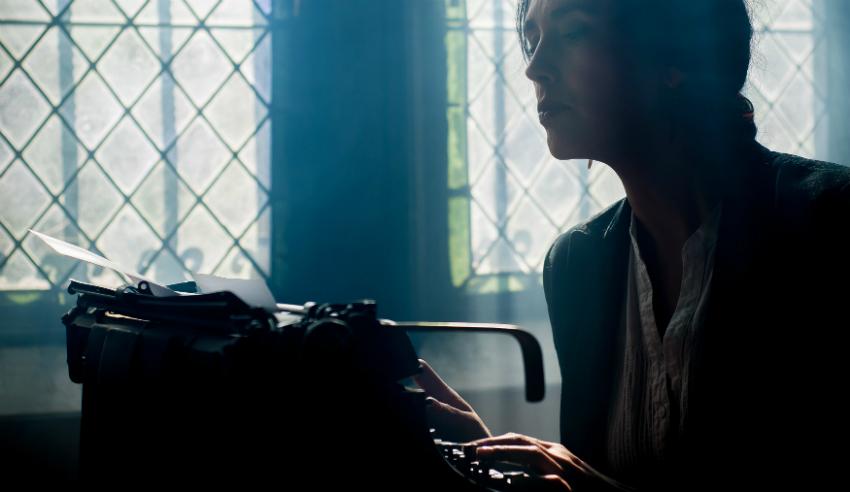 Speaking to Lawyers Weekly a fortnight before the debut of her new play, Melbourne playwright Anna Barnes (pictured) said the show simply started out as a way for her to express a range of different emotions and attitudes towards family violence which she had come to feel through her work.  
You're out of free articles for this month
To continue reading the rest of this article, please log in.
Create free account to get unlimited news articles and more!
Inspired by her work as a communications co-ordinator for various community legal centres (CLC) in Victoria, she said the one-woman monologue that became Lethal Indifference originated from her experience sitting in the Coroners Court.
"It did start with me really wanting to get that particular case to get more investigation and more media coverage," Ms Barnes said.
"I really wanted it to be a journalistic piece – I wanted somebody to write a long form article about it or do a Four Corners or something like that but there just wasn't any interest there."
The play, which includes both adult and violent themes, follows the journey of a young writer who quits her day job in a clothing store for work that can offer her a stronger sense of purpose. After landing work in public relations for a family violence legal service, the woman finds her view of the world transformed.
The story reflects Ms Barnes' own journey in the sector, when she fell into a job after speaking with a friend about the different ways she might be able to volunteer for a CLC. She described first diving into the role with a kind of "gung ho" approach, which in hindsight did not set her up to be resilient in the face of so much common, everyday suffering.  
"The more you work in this space, the more you can feel it seep into your life. I talk about vicarious trauma in the play a lot," Ms Barnes said.
"The thing about working with family violence is you're dealing with some really intense issues. I went into it feeling very gung ho and saying that I wouldn't be triggered by family violence and it wouldn't be an issue for me at all. But all of a sudden, you realise that it is really affecting you," she said.
VIEW ALL
Unlike any other of the books or plays Ms Barnes has written, the story of Lethal Indifference needed to be expressed before its author knew what form it would take. But the story had to be told. Without knowing whether it would become a podcast or a book, Ms Barnes sat down and began writing.
"I ended up just writing it out as if I was there with you and as if I was telling you the story over after work drinks – I'm a very depressing drinking partner," she said laughing.
"It's about reflecting… you're watching someone reflect on some pretty big issues and question themselves while you question other big issues as well.
"That year I feel like I did tell so many friends this story because I wanted more people to know about it. As I was writing, I was also kind of grappling with the bigger issues of family violence and how all-encompassing it was," she said.
The play also considers how public discourse about family violence tends to be dominated by what Ms Barnes calls worst-case scenarios. As a PR person writing press releases and engaging with media on behalf of CLCs, Ms Barnes said she found herself complicit in simplifying complex issues.
"We need to understand all the different ways that family violence can exist; and that was something that I struggled with because, coming from a PR perspective, you're always going to go with the strongest story," she said.
"As I grew in my role at the CLC, I realised that I was, in some ways, continuing that system of not really talking about the other ways that control and coercion exist within our relationships.
"The experience really taught me a lot – both about communications and PR and also about our news cycles."
Ms Barnes said she hoped the play would address how fraught that common ways of engaging with family violence were. In particular, she said she wanted to shine a light on the little ways violence could manifest.
"If we only care about someone who is dead, what does that mean for women who are experiencing family violence?" Ms Barnes said.
"As a community, we need to be able to engage with smaller-scale issues of male entitlement and victimisation, not just what is being talking about at the Coroners Court."
Although the play deals with some heavy issues, Ms Barnes said that it was lifted by humour and did not dwell exclusively on "doom and gloom".
"There's a lot of laughter, there's a lot of silliness. Because that is the reality as well, you're living your life while all of this stuff is going on. It's not all gloom and doom," she said.
Ms Barnes was the recipient of the Sydney Theatre Company's Patrick White Playwrights' Award in 2013 and in 2015, her play MinusOneSister opened at Griffin Theatre.
Lethal Indifference is showing at the Sydney Theatre Company from 17 Feburary – 10 March at the Wharf 1 Theatre.