Goodbye job applications, hello dream career
Seize control of your career and design the future you deserve with
Vic Bar making strides in gender equality and diversity
The biggest survey the Victorian Bar has ever done has shown that there have been significant improvements in gender equality and diversity among its practising members.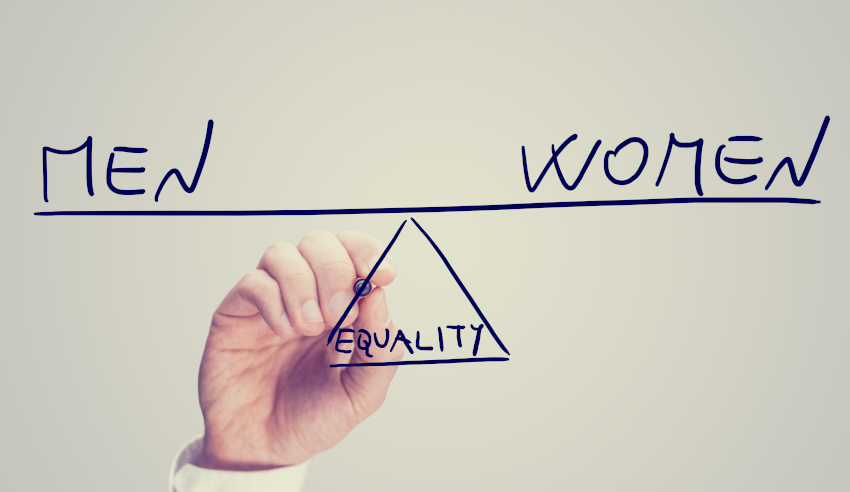 The State of the Victorian Bar survey gathered insights from the membership in an attempt to uncover information on the changing demography of the Bar, its increasing cultural diversity, progress on equitable briefing, income levels and changing work composition and practices.
You're out of free articles for this month
To continue reading the rest of this article, please log in.
Create free account to get unlimited news articles and more!
One of the key findings of the survey found that women now comprise 29 per cent of Victorian barristers, compared to 5.5 per cent in 1980. The Bar is on track to exceed its 2020 equitable briefing target of 30 per cent women.
The survey also revealed that more than 40 per cent of barristers under both 10 and 15 years' call are women.
Speaking to Lawyers Weekly about the findings of the survey, Dr Matt Collins QC, president of the Victorian Bar, said that the results reflect "our gender diversity is now easily the best in Australia".
"Twenty-nine per cent of our Bar are now women, with more than 40 per cent up to 15 years post signing the Bar roll, so that to me is the most significant thing," Dr Collins said.
"We're seeing no evidence of any difference in attrition between men and women at the Bar, so what it's suggesting to me is that this is a permanent demographic shift and that we are knocking on the door of a true 50-50 split at the Bar within the next 10 years or so.
"Part of the reason why the overall figure is 29 per cent is that, at the older levels, we skew very male because traditionally it was a very male-dominated profession, so our silks are still only at 13 per cent women. But even that figure is partly misleading because we've had a disproportionate number of women appointed to the bench in the last generation or so. If we add back in everyone who's been appointed to the bench over the last 15 years and assumed that they had stayed at the Bar, the number of women silks goes up quite substantially."
Dr Collins noted that the current stats in his state will only continue to improve as the Vic Bar continues its focus on gender equality, inclusion and diversity.
VIEW ALL
"We can see the rate of increase in women at the Bar is increasing over time. You can actually see that the blue line gets steeper from 2001 onwards. That's showing that we're hurtling towards true gender equality and there's no signs of it slowing," Dr Collins said.
"The last figures from NSW showed that women at the bar in NSW are 21 per cent, [and] we're at 29 per cent.
"The main reason for that is we don't have a system of key-money in Victoria, so the barriers to entry to the Bar are much lower than elsewhere. People can just come and rent chambers from the Bar on a monthly tenancy, which means you don't need to have hundreds of thousands of dollars to buy your way into chambers. If you need to take time out for whatever it might be — family, study, etc. — there's no disincentive. You just give up your chambers and then you rent them again when you come back.
"Plus, I think we have a good suite of policies. For example, I think we're the only Bar in the world to have a parental leave policy. Which is a really odd thing when you think about it because barristers work for themselves, but what we do is provide subsidised chambers for a period of parental leave for up to six months, which means people can take time out to be with a newborn child and not lose their chambers. We've had a parental leave policy for 20 years.
"We've also had an equality and diversity committee for 20 years. We've had a commitment to equitable briefing for 10 years. Our Bar council at the moment is 57 per cent women. In comparison, there's parliament which is stuck at around 30-40 per cent, and the ASX 200 companies, which are stuck at 27 per cent. Our Bar council is an elected body and it's been the same now for a number of years where it's either been a slight majority of women or a very slight majority of men, but this year its 12-9 on the Bar council — 12 women and nine men."
Elsewhere, the survey showed that the Vic Bar is becoming increasingly culturally diverse, revealing that more than 15 per cent of Victorian barristers were born overseas in more than 30 countries; members speak more than 37 languages, with 9 per cent speaking a language other than English at home.
It also showed that barristers are spending more time in court and less time on court-related matters, reflecting increased competition with law firms for work.
Further, 44 per cent of members revealed they have undertaken more than 20 hours of pro bono work in the past six months, showing a continuation of a strong focus around pro bono and volunteer work.
"We are an independent association of specialist advocates — proud of our heritage, but at the same time modern, accessible and committed to principles of diversity and inclusion," Dr Collins said.
"We are pleased to be able to report significant progress, and to point to the introduction of further programs and measures to maintain our momentum."
Looking ahead, Dr Collins noted that there is still more work to be done, though the steps already in place are heading in the right direction.
"This year, the Victorian Bar is introducing further initiatives to progress diversity and inclusion. In particular, we have reviewed and strengthened our policies and procedures on discrimination, bullying and sexual harassment, which make it clear that this is unacceptable conduct," Dr Collins said.
"We have a solid foundation on which to drive further improvements in diversity and inclusion. We have made substantial progress and have real momentum.
"It is pleasing to see that we are increasingly reflective of the community we serve."