Goodbye job applications, hello dream career
Seize control of your career and design the future you deserve with
More needed to protect lawyers against judicial bullies
Legal employers should consider the courtroom as a workplace just like any other, and thus have mechanisms in place to ensure optimal wellness for lawyers appearing before the bench, says one Northern Territory-based barrister.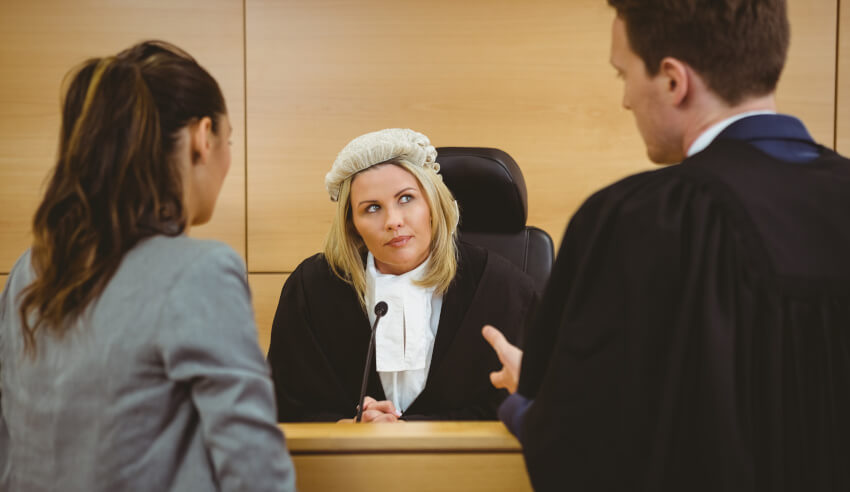 There is a growing recognition in Darwin's legal circles, William Forster Chambers barrister Matthew Littlejohn said, that issues faced while in a courtroom are like those one might experience in a law firm office, and thus steps must be taken to address issues that can impact upon health and wellbeing.
You're out of free articles for this month
To continue reading the rest of this article, please log in.
Create free account to get unlimited news articles and more!
Speaking to Lawyers Weekly, Mr Littlejohn – who previously managed a regional office of a national firm, and whose practice now regularly involves questions of workplace injury and duties of care – said both proactive and reactive measures were required in ensuring any bullying experienced at the hands of a judicial officer could be effectively dealt with.
"I don't think you can have one without the other," he said.
"You can't train lawyers up to have the courtroom experience by blindly sending them into the lion's den and then not having any debriefing process afterwards to take care of them if they do experience some difficulties in court."
"Both are definitely needed; workplaces should have some sort of wraparound plan for supporting people in this environment," he argued.
Such measures are crucial he said, as judicial bullies exist across the board, regardless of state or territory.
"Before [a lawyer goes into court], there needs to be a culture of building resilience, open communication, making people feel comfortable talking about their experiences, and recognition of the stressful realities of courtroom practice. There must be education about what is judicial bullying versus a judge exercising control, so a lawyer knows how to respond when a line has been crossed," he said.
"Then, an open culture of debriefing is important. It's no use for a lawyer to go to court, face a tough time (including potentially inappropriate behaviour) then come back and bottle it up. That's not a healthy workplace. Reinforcing the value of talking things through and implementing self-care is crucial."
VIEW ALL
From an institutional point of view, he added that attempting to combat the wider issue of bullying on the bench was also paramount.
"When practitioners come back from court reporting difficult experiences, firms should have record-keeping systems in place because bullying, by definition, is a repetitive behaviour, and can only be properly addressed with reliable and consistent evidence. Firms should have systems to identify such issues, so they can be escalated to the relevant law societies or bar associations," he said.
Barristers, on the other hand, don't have the typical firm structures in place through which they can seek collegiate support, he noted, which creates a duty for the court to ensure courtroom conduct reflects a healthy workplace.
"It is necessary for barristers to be able to debrief and share their experiences, but by nature they work on their own, and as such, the courts should recognise that the courtroom is a workplace, and as such, there must be thinking around what is appropriate behaviour," he said.
Earlier this year, Lawyers Weekly reported on a series of complaints made against a judicial officer in the NT, which resulted in a finding of inappropriate judicial conduct. Responding to the controversy, Marty Aust, president of the Criminal Lawyers Association of the Northern Territory (CLANT), said that it was time to consider establishing an independent judicial commission.