Goodbye job applications, hello dream career
Seize control of your career and design the future you deserve with
Former SA barrister dodges prison time after $180k theft
A former Adelaide-based barrister has avoided prison after he was found to have stolen approximately $180,000 from an elderly parishioner at his church.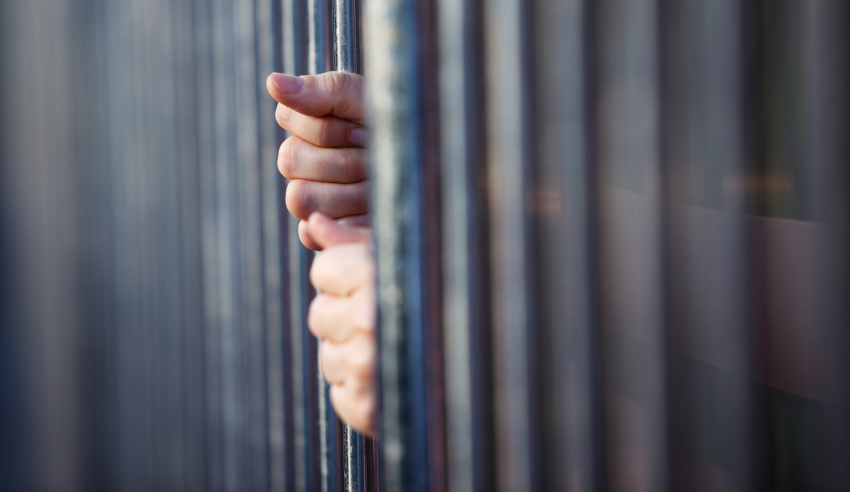 51-year old Steven John Gareth Thomas has avoided prison after pleading guilty to 25 charges of aggravated theft and perjury in the District Court of South Australia.
You're out of free articles for this month
To continue reading the rest of this article, please log in.
Create free account to get unlimited news articles and more!
It comes after Mr Thomas was found to have dishonestly transferred approximately $180,000 into his bank account, which belonged to an elderly woman known to the court as Ms Heinrich — someone the court acknowledged Mr Thomas had known as a fellow parishioner at his church for over 10 years.
The court heard that following the death of Ms Heinrich's husband in 2013, Mr Thomas agreed to be appointed as the executor of Ms Heinrich's will. He was also granted enduring power of attorney.
Until early 2016 Ms Heinrich was able to manage her own affairs without Mr Thomas having to exercise any of the powers of an attorney.
It was revealed that sometime in January 2016 Ms Heinrich's health deteriorated significantly and she died the following month. The court heard that around the same time Mr Thomas began to transfer the money from Ms Heinrich's account into his own, most of which was used to pay off debt owed to the Australian Taxation Office (ATO) of around $280,000. The court heard that Mr Thomas had been failing to properly manage his financial obligations to the Tax Department since 2012.
Documents showed that a total of 25 illegal transactions were made between 29 January and 9 September 2016, equalling just over $180,000 — taking place before and after Ms Heinrich's death in February 2016.
Following Ms Heinrich's death, the court heard her solicitor had pressed Mr Thomas to certify the correctness of a statement concerning Ms Heinrich's assets and liabilities, which he had eventually altered to conceal the monetary theft.
That October it was found that Mr Thomas committed perjury after he signed an affidavit asserting the correctness of the statement of assets and liabilities, knowing that the statement was not truthful.
VIEW ALL
His offending was caught out in March 2017, following an investigation by Legal Profession Conduct Commissioner Greg May.
"Although not strictly acting as a legal practitioner, your being a legal practitioner led Ms Heinrich to put her trust in you. That position of trust and the breach of it means that the 25 counts of theft take the aggravated form," said Judge Gordon Barrett, in his sentencing remarks in the District Court last Friday.
"Ms Heinrich was a vulnerable person in ill health at the time you began your offending. The offending was a breach of trust, both by reason of you being a legal practitioner but also by reason of you being an acquaintance and co-parishioner of Ms Heinrich over some 10 years."
However, the court also heard that Mr Thomas was fully cooperative with the investigation against him and acknowledged his submission of a guilty plea from the beginning of the matter in question.
In his sentencing remarks Judge Barrett drew to Mr Thomas' long-term depression, of which the court acknowledged he was severely suffering from during the offending.
It was also acknowledged that Mr Thomas had apologised to the beneficiaries of Ms Henrich's will and has since paid back the $180,000 stolen, resulting in him becoming bankrupt.
The court heard Mr Thomas also apologised to Ms Heinrich's solicitor, as well as his family and the legal profession. He was struck off in December 2017 after voluntarily surrendering his practising certificate.
In his judgment, Judge Barrett concluded that Mr Thomas was unlikely to reoffend and suspended a sentence which would've seen Mr Thomas serve three years and eight months in prison, with a non-parole period of one year and 10 months.
The suspension was granted on the condition that Mr Thomas enter a three-year good behaviour bond.
"If it were not for your guilty pleas, I would have sentenced you to six years imprisonment. I reduce that by about 40 per cent to three years, eight months. I fix a non-parole period of one year, 10 months," Judge Barrett said in handing down his decision.
"There remains the extremely difficult question of suspension. I will not recapitulate the seriousness of the offending but I add that the authorities say that it would be rare or unusual to suspend a sentence of imprisonment for offences of this extent by someone in a position of trust.
However, against those weighty considerations, there are, in your case, many mitigating factors. You were mentally unwell at the time. You have taken appropriate steps to overcome that illness. You have made restitution. You have cooperated with all the relevant authorities. You have shown remorse. You have significant ongoing support from your family and from others."
Judge Barrett added: "You are unlikely to reoffend. You have already undergone some penalties, albeit that they are the almost inevitable consequences of your offending. I do not find this an easy balance to strike but in my view, the combination of the mitigating factors that I have mentioned does amount to good reason to suspend the sentence.
"I do not overlook the fact that if I did not suspend the sentence, there is what might be described as an intermediate penalty between imprisonment on the one hand and a suspended sentence on the other. That is, home detention," he said.
"Nevertheless, I find that there is good reason to suspend the sentence. I will do if you will enter a $1,000 bond to be of good behaviour for three years. I direct that for 12 months of those three years you be under the supervision of a Community Corrections officer.
"Because I think that you will continue to be compliant with medical treatment, I will not impose special conditions of supervision but instead will leave the details of supervision to the discretion of the Community Corrections people."