Goodbye job applications, hello dream career
Seize control of your career and design the future you deserve with
Judiciary need to recognise importance of ADHD on crime
The perimeter walls and enclosed within them harbour some of Australia's most dangerous inmates but among them are many burdened with a condition that has seen some fall foul of the law, just as society and mental health experts have failed them, writes David Nolte.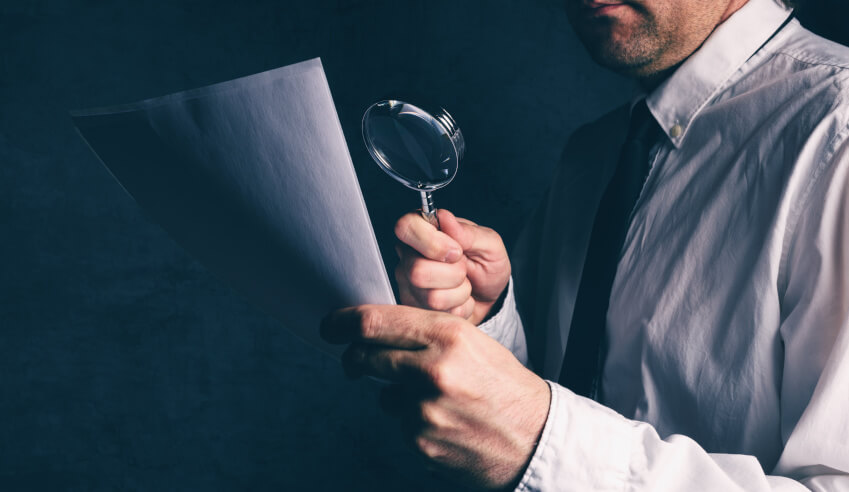 Prison time is a tough gig, regardless of crimes committed. What's worse is imprisonment for a cognitive condition capable of explaining their crimes or social dysfunctionality. That condition is ADHD — a behaviour not understood by the majority of Australia's medical fraternity, while the legal profession, fails to recognise the importance ADHD holds to explain the actions of some clients.
You're out of free articles for this month
To continue reading the rest of this article, please log in.
Create free account to get unlimited news articles and more!
There has been a long-held belief that ADHD is either a child's condition or doesn't exist.
This is reflected throughout Australia's medical and mental health community, who often lack the appropriate training and expertise to diagnose, recognise, manage and treat people with ADHD effectively — demonstrated by prison population rates and crime statistic figures.
Not everyone who has ADHD is destined for a life of crime or prison, and nor is everyone who has a committed a crime have it, yet it's a fair bet many will.
International experts in ADHD, like Professor Suzy Young, Ned Hallowell, Robert Tudisco, Phil Anderton and other researchers have shown this to be the case with their globally acclaimed studies into ADHD.
People don't know what they don't know, which makes it concerning to see nearly 40 per cent of Australia's prison population rate with untreated and undiagnosed lifelong ADHD. And if that isn't enough, homelessness, crime, domestic violence, ice epidemic, drug and alcohol addiction, and other social issues are often underpinned by the condition.
Australia has a problem. As a nation, we are 40 years behind the rest of the world in how ADHD is treated and managed. It's fair to describe our position on this issue as a backward outpost.
Harvard University's Professor Joe Biederman, a world expert in ADHD and psychiatrist, described Australia as a basket case when it came to managing and understanding ADHD.
VIEW ALL
As a nation, we clearly fail to address and recognise the condition. What's a greater problem is the failure of lawyers to grasp the nettle of the issue and how the condition has impacted on clients' lives and why some commit the crimes they do.
Understanding the basis of the condition makes preparing defence cases and explaining criminal behaviour easier.
Simply, Australian lawyers know very little, if anything at all, about ADHD, and their naivety is leading to a systemic failure to use ADHD as a mitigating defence in cases that require appropriate understanding — a concern for those they represent.
However, in the defence of lawyers, they do not know where to seek appropriate information around the best practice of screening, diagnosis and treatment and management of ADHD. They don't know what they don't know.
Recognising the condition from a legal perspective creates opportunities to deliver the right outcomes: where appropriate, treatment and management is administered, and the judiciary makes the right decisions that will help in treatment as opposed to having people languish in prison without the right care and support and then released and re-offend again.
The cycle of recidivism becomes almost impossible to break without the right support and mechanisms.
In the Netherlands and Sweden and other European countries, prisons are closing because, through the recognition and treatment of ADHD, prison population rates have declined dramatically along with recidivism rates.
Russell Barkley, a doyen in ADHD and Clinical Professor of Psychiatry at the Virginia Treatment Centre for Children and the Virginia Commonwealth University Medical Centre, said at a 2012 CHADD Conference in San Francisco, the failure to acknowledge ADHD is: "Philosophically, one could make a case given the body of evidence of more than 10,000 articles with 2,000 of those published just in the past five years, anyone within a mental health profession who FAILED to recognise ADHD would be negligent!"
Never has there been an opportunity like the one now present for Australia's legal community to set about creating a major paradigm shift in how the judiciary determines sentences and outcomes for those whose lives have been genuinely impacted by ADHD and now find themselves falling foul of the law.
Lawyers are a unique breed; understanding the issues of ADHD will create for them opportunities to mitigate cases with greater efficiency and deliver the right outcomes that will see people receiving the appropriate care and treatment.
All this makes a significant difference on many levels, plus it has a major economic benefit which should make bean counters happy.
ADHD is a condition that must be taken seriously, and lawyers must now begin to appreciate its legitimacy and existence. It is inevitable the flood gates could soon open and the cases of negligence litigated against members of the medical community be enacted — it will be the lawyers who will be expected to execute effective litigation campaigns and strategies and know what they are talking about.
That time is faster upon us than many think!
David Nolte is a leading Australian businessman and ADHD consultant and advocate.